We kicked things off with April Fool's day, but now we are further into the month of April. The great thing about that is that we still have a special celebration to look forward too! Everyone has a holiday that they can't wait to arrive, and some are loved more than others. In fact, I think this one coming up is a favorite of many.
Once this weekend has passed we'll have to keep in mind that Easter Sunday is coming up. That's right folks, the Easter bunny is ready to bring on loads of fun for everyone. Now there are more than enough ways to go about celebrating such a hoptastic day! A lot of us are planning a little get together for friends and family. Which means we have to make sure the scene is set for the occasion. Sure there's party favors and decorations, although, how about thinking a little outside the box this year. We have the chance to mix things up a bit with the help of Precious Moments. It's time to bring some new Easter additions to your celebration don't you think?
Perfect Easter Spin For The Season
Easter is a time to spend with family and friends, gathered around conversation and delicious food. Which means you are going to need a couple of ideas for the Easter setting. If you are familiar with Precious Moments, then you should know they have just what you need. So, take a look at the following items: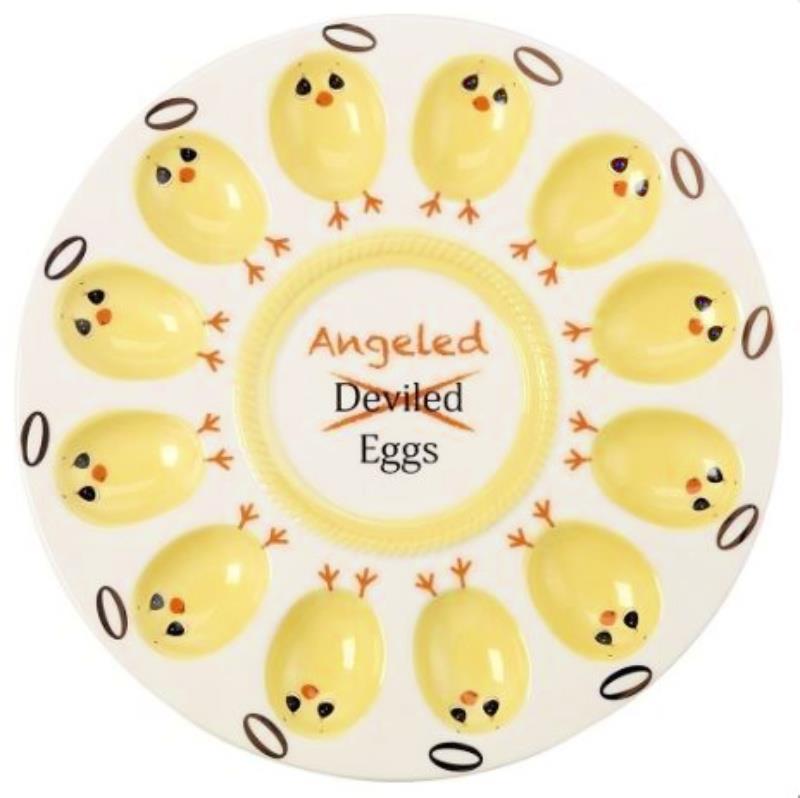 "Angeled Eggs" Platter – serve up one of the most popular dishes of the season deviled eggs on this lighthearted serve ware from Precious Moments! Designed to make you smile, this practical and adorable round platter features cute yellow chicks with halos and a clever message in the center. It holds 12 eggs and is a great way to serve your favorite "angeled" eggs recipe
"Angeled Eggs" Salt & Pepper Shakers – as a wonderful addition to the platter, it can be accompanied by two little "egg angel" salt and pepper shakers with Precious Moments eyes and golden wings, adding a smile to every sprinkle. This sweet gift is just perfect for Easter, housewarmings or 'just because' and adds a fun note of humor and faith to every occasion
Both of these would make a great addition to the table come Easter Sunday, so why not get the jump on it! You are going to want to have these for many more years to come.