I remember a time when all of my friends were getting married at once. It was fun, stressful (but the good kind of stress), and quite expensive! Bridesmaids duties can come at a cost, but it's all so worth it.
The one thing that I found myself doing as a bridesmaid was ensuring the bride that everything would go smoothly on her big day. I have encountered so many bridal meltdowns that I like to think of myself as a pro when it comes to weddings and nuptials.
But hold on one second: let's look at the other half of what makes up a wedding. What about the groom? How come the spotlight is always on the one in the white gown?
One thing that I noticed was that grooms loved focusing on their wedding bands. I mean, who could blame them? It's the one thing from their wedding that they'll probably wear forever.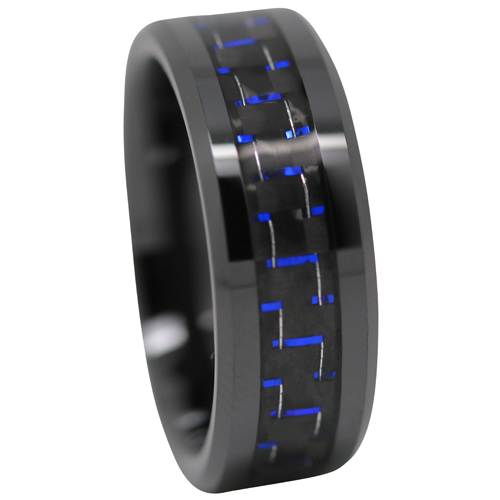 Choosing a wedding band (and choosing any wedding detail, for the matter) can be a grueling process. What's the budget? What's the look you're going for? Recently, I learned about Men's Rings and wow… what a selection they have.
Men's Rings Online offer the most unique designs with the latest in trendy and quality metals. From titanium to tungsten carbon rings, the groom in your life will surely find something that'll suit his tastes.
Starting as low as $69 USD, there are hundreds of designs to choose from. I particularly love their Midnight Collection. Wedding bands are traditionally white gold, silver, or yellow gold. This all-black collection offers a unique look that you surely won't find on every man.
When I showed my husband Men's Rings Online, he was blown away by the selection. Not only do they make great wedding bands, but they're a splendid gift idea for Father's Day, birthdays, and anniversaries.
How was your wedding prep? Did your husband have an easy time choosing his wedding band? Let's talk about it in the comments below!