MelodySusie, a designer, manufacturer, and online retailer of professional beauty products. MelodySusie was founded in 2009 in Fremont, California, by two young and passionate nail art professionals. They had the vision to help women achieve a balance between work, life, and personal care.
NAILS

My daughter is a teen, and she loves NAILS AND MAKEUP so MelodySusie is the perfect site for me to get beauty products that she will enjoy and USE! We first tried out the Pro12W nail lamp and
Timeless Muse 1-Step Nail Gel.
I love that we can buy right from Amazon these products.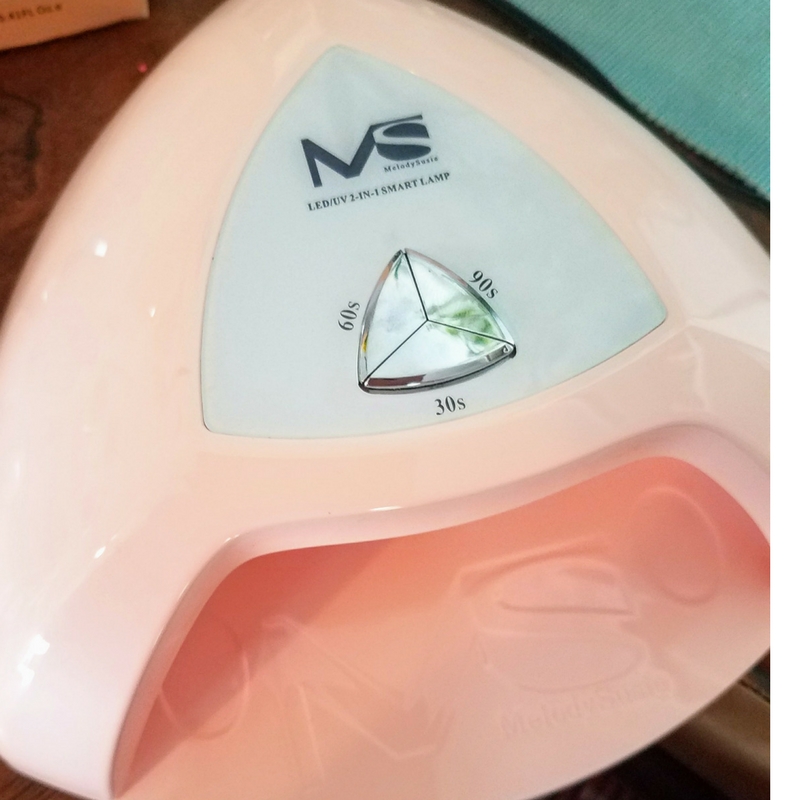 The Pro12W nail lamp is AMAZING and being honest we have saved a lot of money by not going to the nail shop. My daughter loves to do my nails too so this lamp is a must since I always mess up my nails but not anymore.
MORE INFO
HIGHLY EFFICIENT LED bulbs are curing all kinds of LED & UV gel polish perfectly.

COOL UNIQUE Design provides you a refreshing and different experience.

SAFE and TIME-SAVING: 3 preset time controls (the 30s, 60s, 90s), Quickly dry your nails but not cause overheating.

PROFESSIONAL and Most ideal nail dryer for both personal home and salon use.
The
Timeless Muse 1-Step Nail Gel kit
is a collection of six beautiful nude shades that pair with a variety of skin tones, carefully chosen from thousands of favorite possibilities. The Gels require no base or top coat and can be efficiently cured in as little as 30 seconds. Also, they are made with all-natural ingredients: water, resin, and plant paste; they are "7-free" and cruelty-free.
MelodySusie Led Lighted Makeup Mirror
– Touch Screen with Natural Daylight from 20 Led Lights, Detachable 10x Magnification, 180° adjustable design, the bottom is an organizing tray. This is perfect for my daughter's room. We have one bathroom in the house, so she does her makeup in her room. The light is what she likes the most and the magnification mirror for when she does her eyes.
MORE:
20 BUILT-IN LED LIGHTS: This LED Lighted Makeup Mirror with 20 Energy Saving LED bulbs creates a controllable natural daylight for flawless beauty routines.

ROTATABLE DESIGN: The 180° adjustable design makes it easy to carry and set-up for flawless makeup and comfortable viewing angle, no matter where you are or how much time you have.

FUNCTIONAL MAGNIFICATION MIRROR: The main body is a regular mirror, but a small 10X magnification mirror can be attached the front to let you see all of the finer details and features of your face for a photoshop-like finish.

POWER: Requires 4*AA batteries (not included). To power on/off and to adjust the brightness there is a touch-sensitive button on the front of the mirror, which makes it easy to switch, even if your hands are full.

STORAGE TRAY: Accessories can be placed into the storage tray to ensure you've got everything you need right at your fingertips.
SOMETHING FOR ME!
I love to go to the park and read but never have a blanket in the car, but now I do! WOOHOO!