May 4th STAR WARS Day!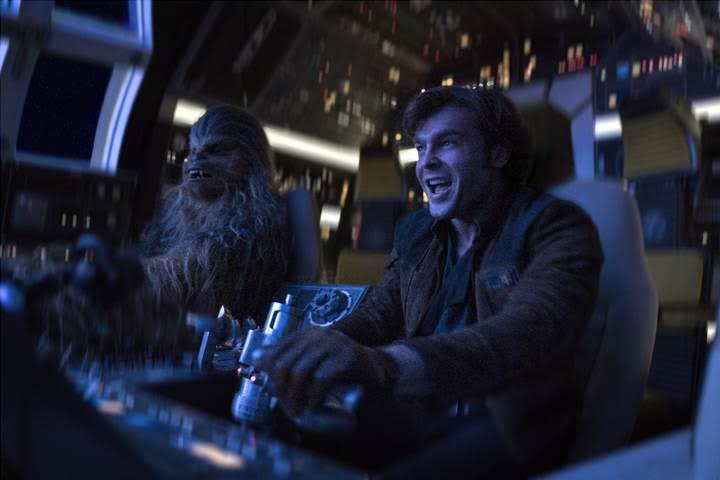 We are excited to share with you a brand-new clip from SOLO: A STAR WARS STORY which opens in theatres everywhere this Memorial Day weekend (May 25th). Woohoo! We can't wait for this movie, we are big fans of the Star Wars movies but Han Solo he is our GUY!
NEW CLIP
You can get tickets now on sale everywhere that tickets are sold! For more information about in-theater events and giveaways visit StarWars.com.
ABOUT THE MOVIE
Board the Millennium Falcon and journey to a galaxy far, far away in SOLO: A STAR WARS STORY, an all-new adventure with the most beloved scoundrel in the galaxy. Through a series of daring escapades deep within a dark and dangerous criminal underworld, Han Solo befriends his mighty future copilot Chewbacca and meets the notorious gambler Lando Calrissian, in a journey that will set the course of one of the Star Wars saga's most unlikely heroes. The film stars Alden Ehrenreich, Woody Harrelson, Emilia Clarke, Donald Glover, Thandie Newton, Phoebe Waller-Bridge and Paul Bettany.
SOLO: A STAR WARS STORY opens in theatres everywhere on May 25th!