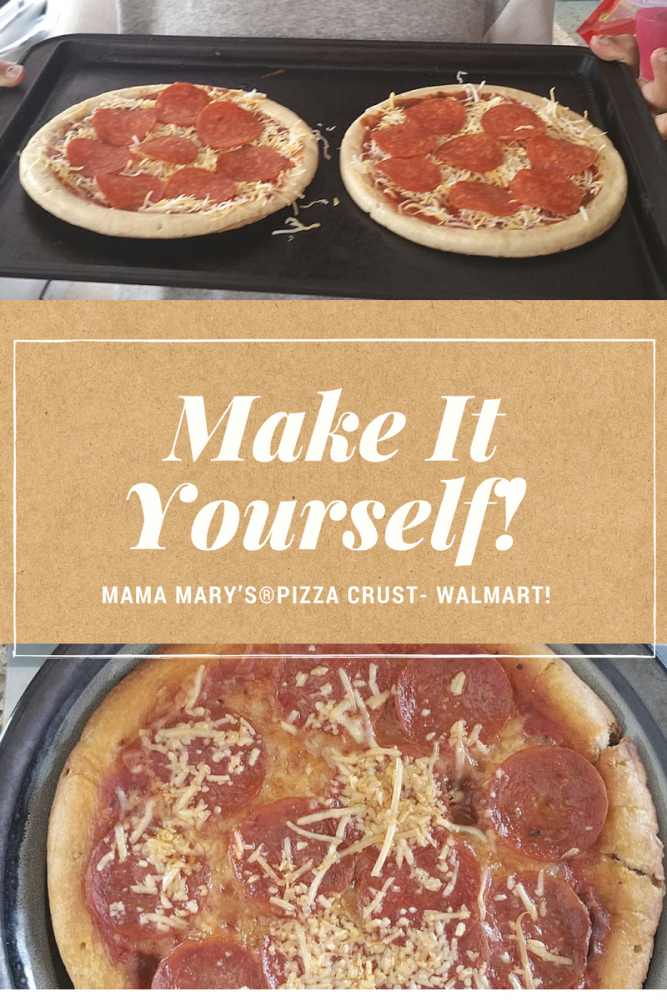 My daughter wanted to celebrate the END of NATIONAL PIZZA MONTH (October) with her making pizzas for our Family Night dinner tonight.
Last time we made homemade pizza- (read more here) we used Mama Mary's Pizza Dough from Walmart. Now when we went to Walmart, we couldn't find it, but we asked a friendly Walmart worker where and he knew exactly what I was talking about it. I was where the Sauces/Pasta was but on the lowest shelf. I need to start looking down more- I might find more excellent products! The worker even told us he loves Mama Mary's! That was reassuring he has tried too! We decided to use Mama Mary's Pizza Dough AGAIN because it tasted so good the first time and my son requested it!
Side Note: Mama Mary's Pizza Crust from October through November at Walmart stores nationally, there will be a fold-out booklet with more than $5 in coupon in savings from Mama Mary's Pizza Crusts and Pepperoni, Dole® Pineapple, Cabot® Cheese, Kikkoman® Teriyaki, Barilla® Sauce, and Filippo Berio® Olive Oil…PLUS some great recipes!
Now I tried to get my daughter to make another kind of pizza, but she told me why ruin something we already know tastes so good! Well, I guess no arguing with the CHEF SAHARA!
Let's watch her do her MAGIC!
Put the dough on cooking pan
Need to brush the crust with Olive Oil
Time for SAUCE:
Add the toppings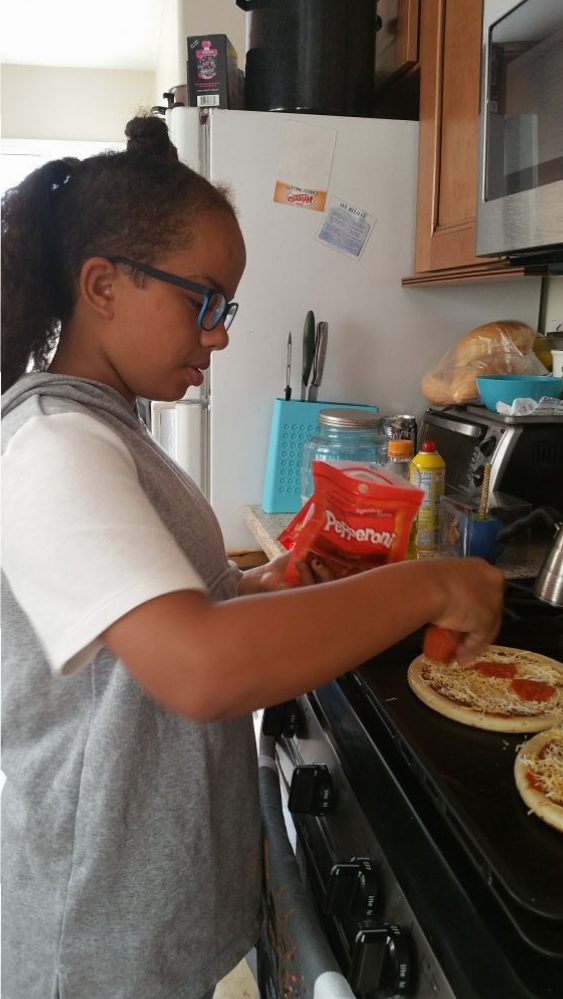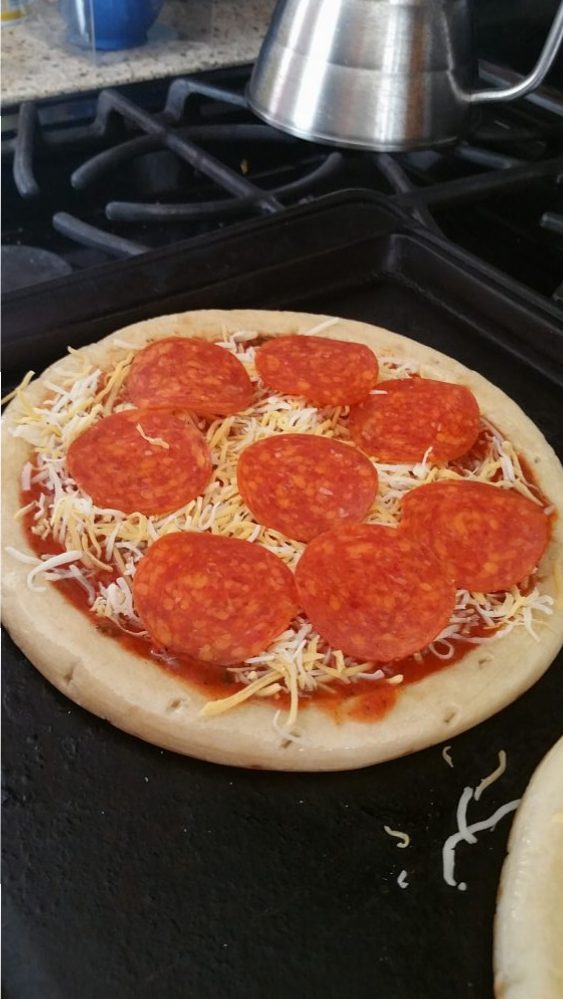 Into the OVEN it goes:
Finished: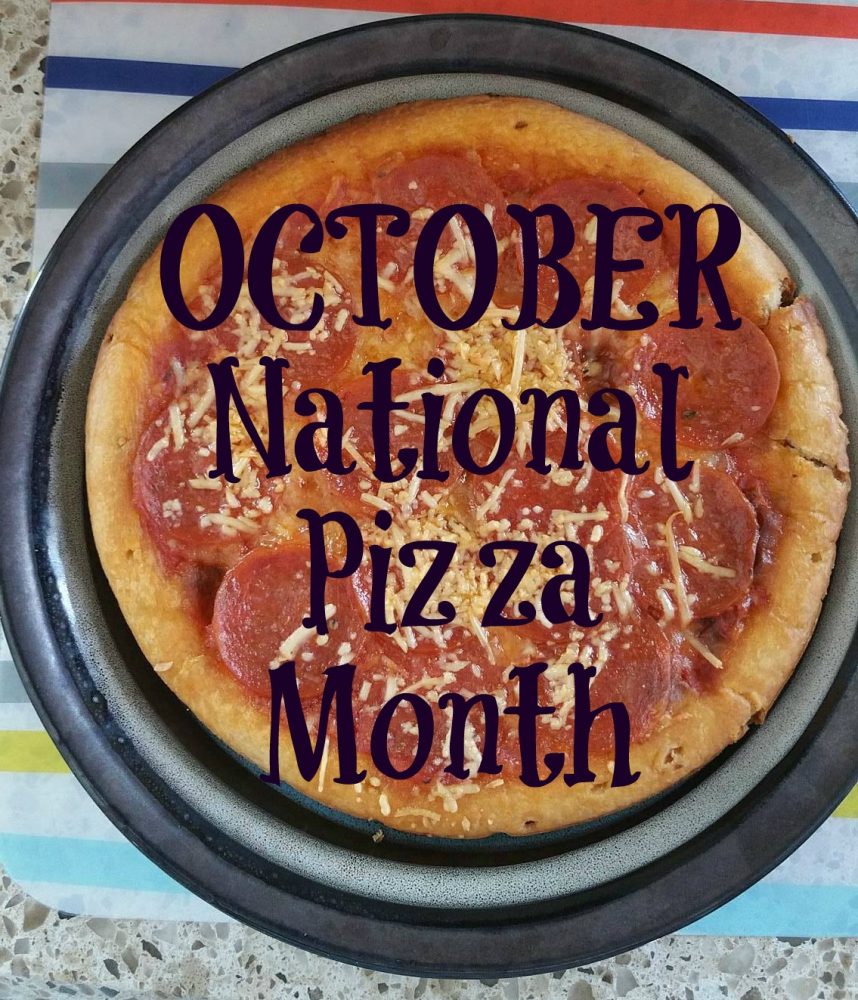 Check out HOW TO MAKE THIS PIZZA- HERE
Mama Mary's®Pizza Crust makes it so easy for my daughter who loves to cook for the family to make our favorite dish- PIZZA for our family game night. It took her 10 minutes to make the pizzas and 10 minutes to cook- plus is was a lot cheaper than take out pizza. We saved money and enjoyed eating something we made with LOVE.
Now let us know what kind of Pizza you would make? Leave a comment!
We also want to share this BOOK if you have a child who LOVE TO COOK:
DEX, a tween novel that is being featured in the store savings booklet with two "DEXCIPES" – DEX by Sheri Lynn Fishbach (Aug. 9, hardcover, $16.99, ISBN 978-1-943978-04-5). A gawky, lovesick amateur chef opens a gourmet lunch stand on his lawn. Ages 8–up.
Review – Kirkus – July 1, 2016. Pull quote: "References to cookies, cakes, sweet and savory sauces, sumptuous platters, gourmet pizzas, and other mouthwatering fare that Fishbach energetically stirs into her fast and funny tale. A bit underdone in spots but a mostly delectable debut." https://www.kirkusreviews.com/book-reviews/sheri-lynn-fishbach/dex/
This post is sponsored by Mama Mary's®, but the recipe and the opinions expressed in this post are entirely my own.
The post is brought to you by Activate by Bloglovin and its advertiser. All opinions are mine alone.
Powered By: