This is a sponsored post on behalf of Mallary Hope and all opinions are my own!
I recently listened to Mallary Hope's debut album "Out Of My Hands" and let me tell you what, this album is amazing! As I listened to Mallary's voice and words I found myself feeling inspired. Between her voice and the beautifully written lyrics, Mallary Hope's debut album "Out Of My Hands" is surely an inspirational, uplifting album to enjoy on a good day, stressful day or bad day. The lyrics and mesmerizing voice will calm your soul and allow you to have a better day or night.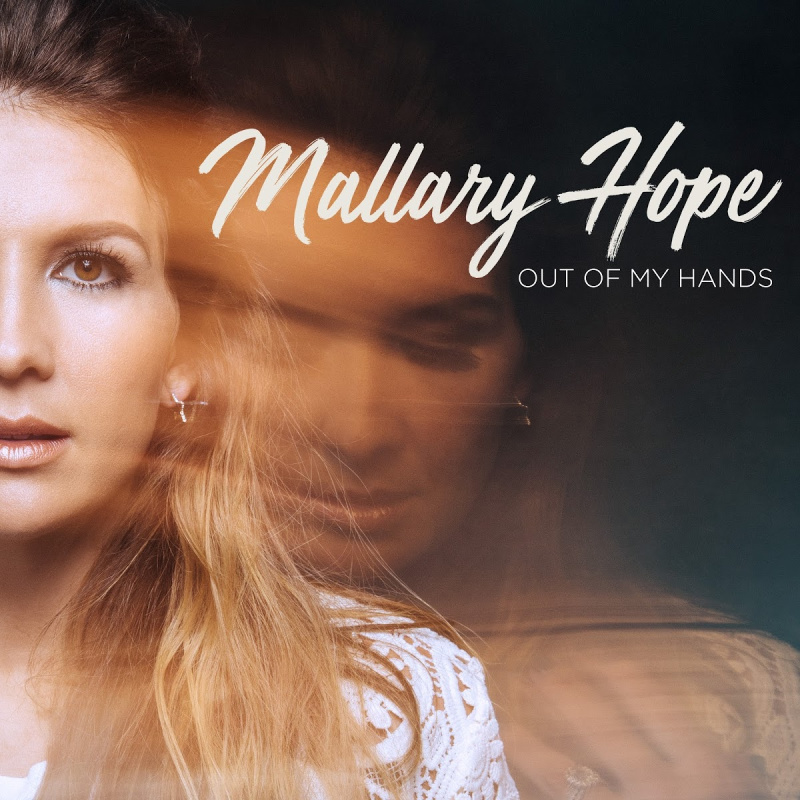 Mallary Hope's "Me"
The song I want to feature as part of Mallary's debut album is "Me". As you listen to the words of this song it really helps to remind me that I need to be who I am. In a world where we're constantly comparing our life with others, our physical appearance with others, and anything else you can think, Mallary Hope, reminds everyone to be who they are no matter what. You can be free to be "Me", imperfect, freckles, and all, "Me" reminds everyone that they simply need to be who they are and embrace that.
When you step back and realize that you're strong and you're amazing just the way you are, life is so much more beautiful. Listening to this song about all of the things that one "could be" reminds us that we need to start being more confident in being who we are!
Mallary Hope's "Out Of My Hands" Album
As a whole, this album is really inspirational and listening to it in the background while I get work done truly puts my mind at ease. A couple of my favorite songs on this album, in addition to "Me" is "Love More" and "You Will Make a Way".
Mallary Hope's "Love More"
The lyrics in "Love More" really reminds me to breathe and find a different perspective about all of those situations in life that may get you frustrated. When "your marriage is hanging by a thread" – love more. When the kids are angry in the backseat and you're about to flip, "love more". I mean the words truly resonate with anyone in this world who's had a moment of anger flashes into their mind. This song reminds us that love is what heals everyone.
I just can't get over the lyrics in every song by Mallary Hope, but my third favorite song feature on her debut album is "You Will Make a Way". This song pushes you to remind yourself that every day you'll make a way. With Faith and positive thinking, you'll find a way through all of those hard times. "You Will Make a Way" reminds you that no matter what wall goes up, you'll find a way over it. The words, just like all of Mallary's other songs just put my mind at ease and remind me to stay strong, breathe and keep Faith that life will go on and I can get through anything.
If you haven't heard Mallary Hope's music yet, I highly advise you listen to her "Me" song and then get her debut album " Out Of My Hands" soon. You won't be disappointed. The album debuts on April 26, make sure you pick up your copy, you will not be sorry. I am sure you will love it as much as I do!
TRACK LISTING
These are the names of the songs on Out Of My Hands:
You Will Make A Way
Looking Back At Me
3:16 (No Greater Love)
Pray With You
Walking With The Light
Me
Out of My Hands
Lay it Down
Love More
Home to the Water
Now
My Love
My God
Yours
Saving Me
Lay It Down (Acoustic)
My God (Radio Version)