Tired of losing your keys, and being locked out of things? If so, then Lokko is here to help. With their kits, you can teach yourself and become a locksmith.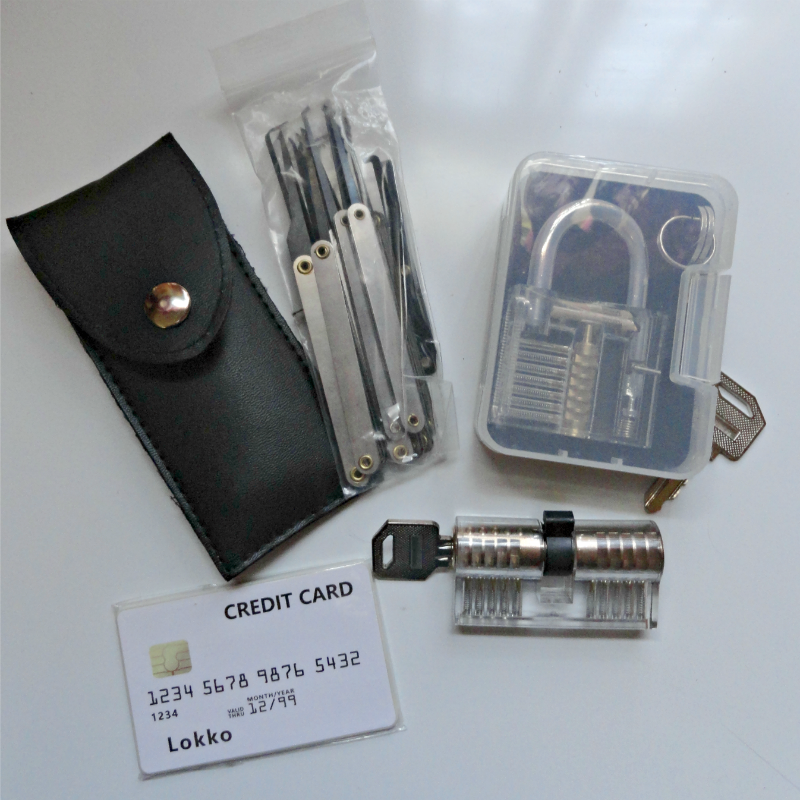 Lokko Helps You Become Your Own Locksmith
Nothing is more frustrating than being in a rush, and locking up your house, only to realize your car keys are INSIDE the house. I can't tell you how many times I've had to lift my son up and have him climb through a window. Thankfully it was summer, so all I had to do was pop the screen. Had it been winter, it might have been a different (and very cold) story. That's where Lokko comes in.
Their Lock Pick Beginners set is perfect for the DIYer that wants to teach themselves the art of picking locks. The quality set comes with a full fifteen piece lock pick set with picks, tension tools, and extractor. It also has a full working, easy padlock with see through mechanisms so you can see how it works and how the pins move. You'll also receive a double-sided, see through training lock, complete with keys. For lock picking emergencies on the go, you'll love the Credit Card lock pick set, which is included with this set. Last but not least a forty-three page eBook to teach you the basics of single pin lock picking.
Great Gift for Handy Men/Women and DIY Lovers
If you're looking for a perfect gift for a handy man or woman, then Lokko's Lock Pick Beginners set is perfect. Those who love DIY projects will enjoy this set as well. Or if you're like me, and forgetting keys, therefore locking yourself out, then this set is ideal for you as well.
I'm currently in the process of teaching myself to pick locks with my Lokko set. It's neat because it's a useful skill, but it's also pretty fun. To me, it's like solving a puzzle, and the reward is when that lock pops open. It's so neat!
To get your Lokko Lock Pick Beginners Set, click HERE. You can follow via Facebook, Twitter, and Pinterest too.