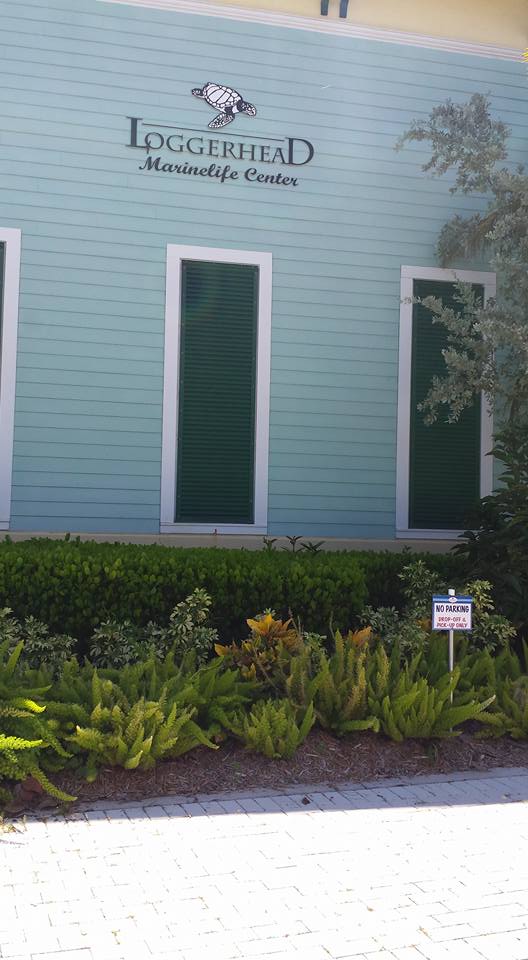 The Loggerhead Marinelife Center, Inc. (LMC) is a twenty-five year old nonprofit organization located in Juno Beach, Florida. In July of 2008, the LMC Board of Trustees voted to develop a strategic plan to articulate and prioritize the steps required to support the operation and growth of the organization into the next five years.
Loggerhead Marinelife Center is dedicated to ocean conservation efforts specifically through education and research efforts of LMC staff and volunteers. We can not do this alone – we need your help to speak on behalf of the endangered sea turtles and other marine life found in our coastal waters. They are dedicated in providing marine life with help when they are injured, and hopefully letting them back into the wild. These turtles have all been hurt in one way or another by humans.
Over 30 years ago, long-time Juno Beach resident Eleanor Fletcher started what is now Loggerhead Marinelife Center. Eleanor and her husband Robert had a real estate business in Juno Beach. Eleanor began to notice the abundance of sea turtles nesting on our shore in spring and summer.

Eleanor began to notice the abundance of sea turtles nesting on our shore in spring and summer. She was curious about why so many hatchlings headed landward after hatching, rather than back to sea, and as a result, began some of the earliest research on sea turtles in our area. Juno Beach is now recognized as one of the most active nesting beaches in the world! Eleanor became known as "The Turtle Lady" throughout the area.
These turtles are well taken care of and at least once a week they are cleaned and checked. The staff knows all there is to know about every one of them in their care, some have been back more than once.
In April 2007, the organization relocated to a new 12,000 square foot certified "green" facility and changed its name to Loggerhead Marine life Center. The new facility includes a state-of-the-art full service veterinary hospital, exhibit hall, outdoor classroom, research lab, and resource center. A visit is not complete without a stop in the marine-themed gift store, featuring an excellent selection of children's educational books and unique gift and craft items. Park amenities include a guarded beach, nature trail, playground and picnic pavilions.
What I thought was pretty cool is you can see right in the hospital, and you can see what they are doing to these turtles. On the day I was there , they were doing the weekly cleaning of the turtles and their tanks. It amazes me that there are so many people who love these creatures like they do.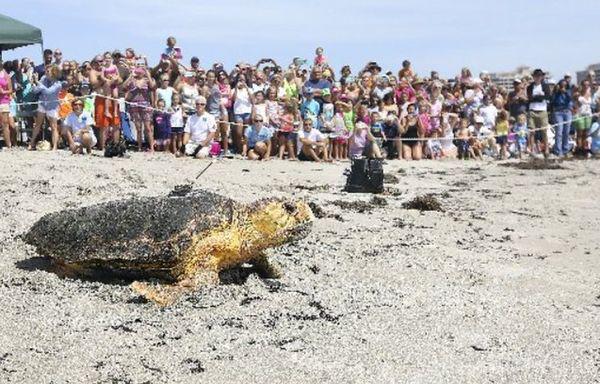 Amanda was recently released back into the ocean, that is a great thing. And there are so many turtle nests and eggs . Did you know that there can be no lights at all. Because once the babies hatch any light will confuse them and they will not make it to the water. All the beaches are home to many nests and they are well protected. At the resort we were staying at they told us no lights could be used, not even your phone light.
Connect More With Loggerhead Marinelife-Site|Facebook|Twitter