This post was sponsored by Ling Ling and all opinions expressed in my post are my own.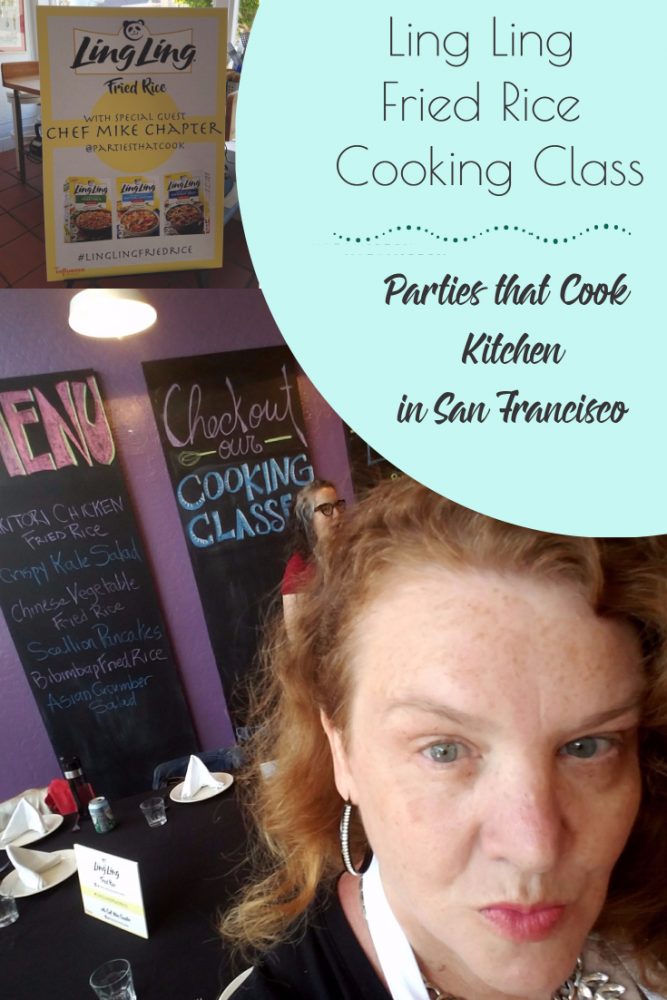 Last week KTOT was invited to attend a Ling Ling Fried Rice cooking class with some other Bay Area Bloggers (see list below). Of course, since the event was on the west coast, I (Pam) was able to attend this fun event. Walking into Parties that Cook Kitchen in San Francisco I saw some familiar faces and new ones too, it was time to mingle. PTC Kitchen is on a side street not very far from the Fisherman's Wharf/Pier 39. The PTC Kitchen is such an inviting space with gorgeous cooking areas stocked with all the ingredients and materials we needed for our cooking class. But before the cooking started we all got drinks, munched down on Ling Ling pot stickers and introduced ourselves to other attendees. I love when I can put a face to a name or blog!
Chef Mike Chapter held a couple of demonstrations for us, and the cooking knowledge he gave us was incredible. Check out his GINGER HACK in this video- no it's not the spoon trick. I learned a few tips and tricks at this cooking class that I plan to use at home. After Chef Mike had spoken to all of us, then we were put into groups, each group having a dish to make for our dinner. I was in the group that was in charge of the Asian Cucumber Salad.
We all took turns doing a part of the recipe and while we were all cooking, chopping, and mixing we shared about our blogs and families. I acquired a few new blogging friends at this event. Everyone was so into cooking, drinking, and of course taking pictures! After all the dishes were done, then it was time to sit down and EAT!
Check out was on the menu that night:
Okay on to the food. Now, these dishes were prepared for us to think about meals we can make at home for our families. The Ling Ling Fried Rice is amazing on its own, but we created dishes that are an excellent addition to the fried rice and easy to make on a weeknight for sure! I'm not the biggest kale fan, but I fell in love with the Crispy Kale Salad. Just amazing and I will be making this salad for my family. The scallion pancakes were the BOMB! Oh my goodness, I could have munched on those all night.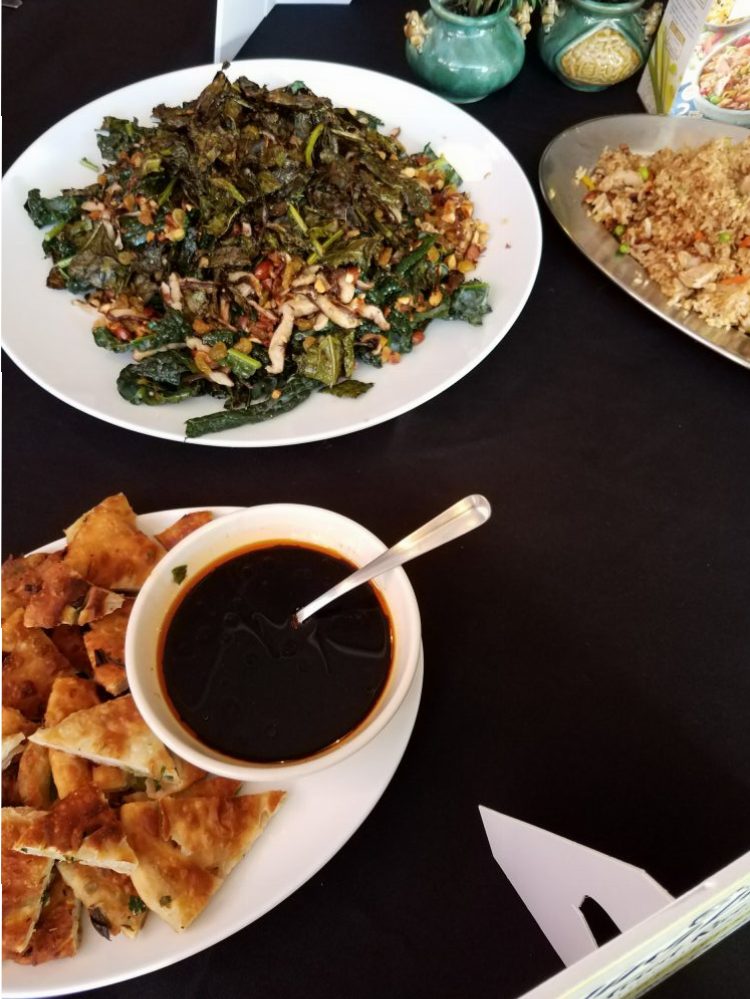 Now almost everyone voted that the Bibimbap Beef Ling Ling Fried Rice was their favorite and yes I will have to say it was scrumptious but so was the Yakitori Chicken.
Ling Ling Fried Rice delivers superior flavor no matter which one you serve! Ling Ling uses Infusion Cooking Method that each rice is infused with the Ling Ling signature sauce, so every bite has such flavor. When I first tried Ling Ling Fried Rice at home, I was super impressed. I thought it was way better than when we eat out. Read more about how my family liked LING LING FRIED RICE..HERE!
Thank you Parties that Cook Kitchen in San Francisco plus Chef Mike and his team for such a fantastic night filled with tasty food and great company.
For our readers, we also have a $2 off a box of Ling Ling Fried Rice at any retailer where the products are sold. We highly recommend Ling Ling Fried Rice for your family for a weekday/weekend dinner dish.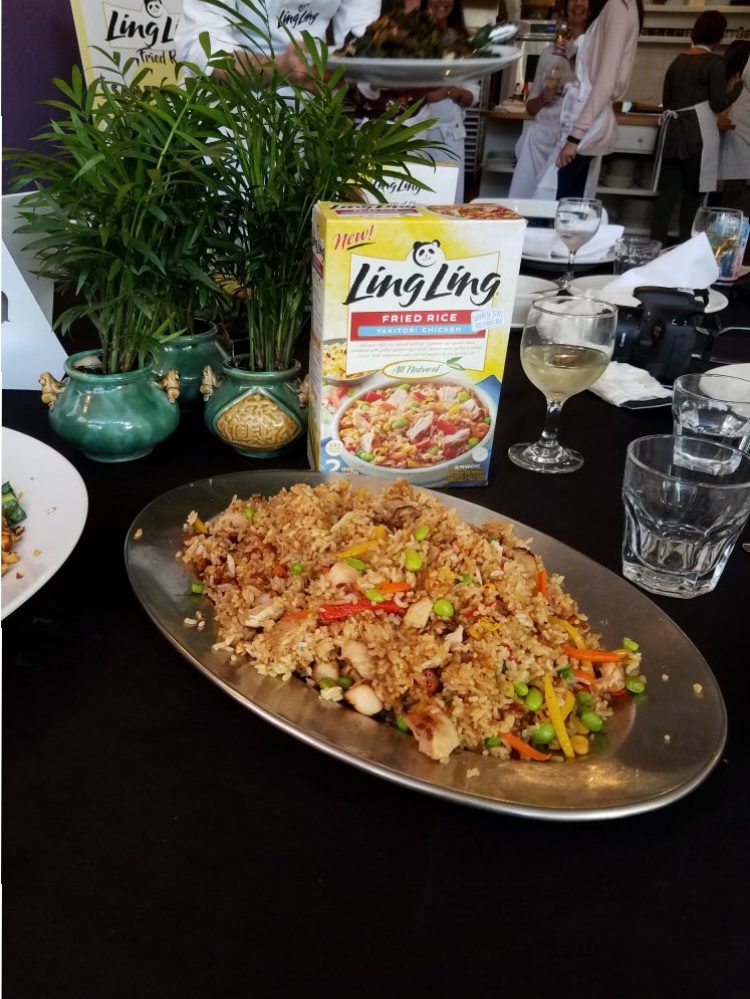 Make sure to stop by my fellow Bay Area Bloggers: