Let's Follow The Coca-Cola Trail (People and Places in the History of Coca-Cola)
There are two cola drinks that have been on top for a long time, and Coca-Cola is one of them. I think we all have had ourselves a Coke once or twice. I know, for me, there is nothing better than a burger, fries and a Coke. Now you can learn all about the history of Coca-Cola by reading the new book "The Coca-Cola Trail" by Larry Jorgensen. It is so interesting to see how it all began!
As I read the book, I found myself so intrigued. I couldn't wait to find out what happened to make the company so big. It begins with the first bottling of the drink. It all began in Vicksburg, Mississippi in 1894 with Joseph A. Biedenharn. Believe it or not, in the beginning, they were bottled one bottle at a time! Then they were placed in wooden crates and delivered to customers by horse/mule-drawn wagons. The first case of Coke was sold for 75 cents! The soda (first sold in his soda fountain) was only a nickel for a 10-12 ounce glass.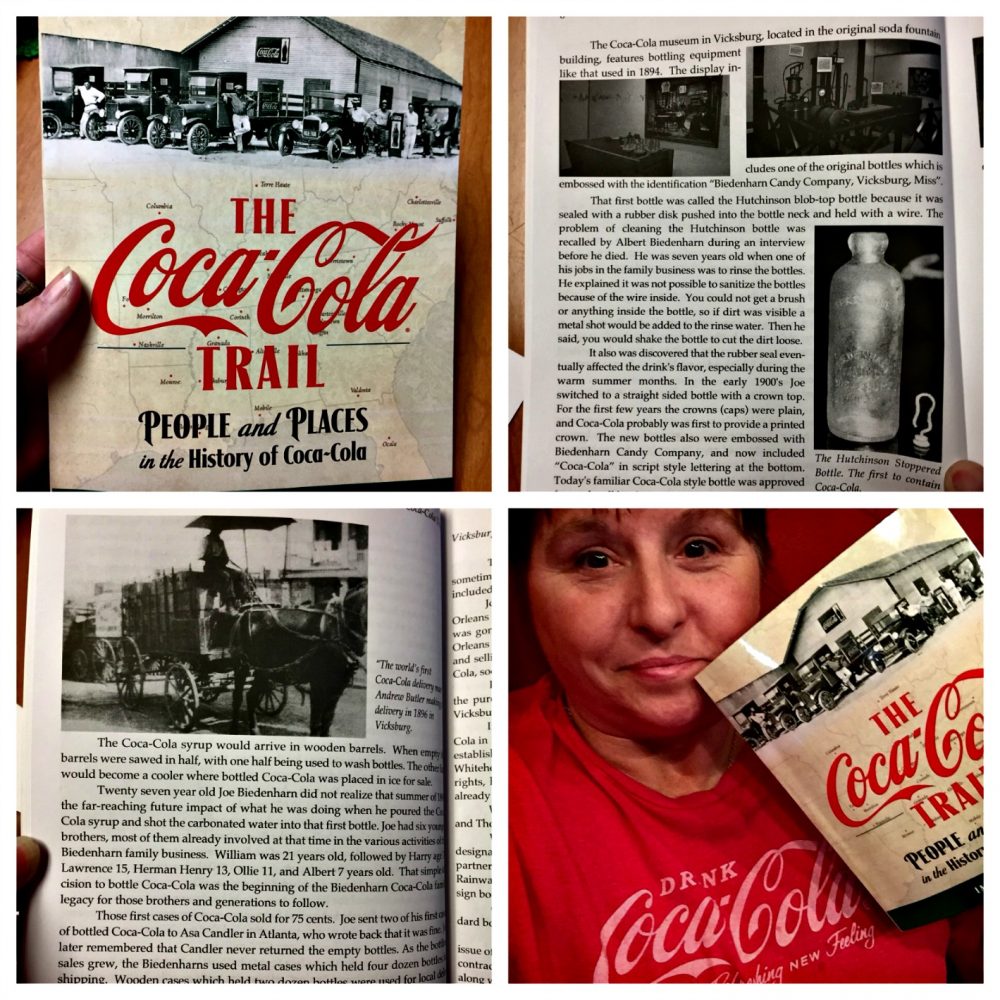 By 1925 there were over 1200 plants providing the drink. The one thing that I was surprised to learn was that a pharmacist (John S. Pemberton) was the person to come up with the "secret formula" for Coca-Cola. Another interesting thing is that the reason he made the tonic was that after he was injured in the civil war, he became addicted to morphine. He decided to make a special formula to cure him of this ailment. It was made from coca leaves (the basis for cocaine) and kola nuts, which gives it caffeine. There you have the Coca-Cola name!
I don't want to spoil the whole book for you, but like I said, The Coca-Cola Trail is very interesting. We all have some kind of history with this drink, so I believe anyone would find this book engrossing. From the very beginning to the present, you will see how much hard work and maybe a little luck has to do with their success.
Connect with The Coca-Cola Trail/