Lessons Learned by Reading Benji and The Giant Kite
I am one of those parents that read to my kids every night. It was one of our bedtime routines. Reading with (or to) your children is such a great bonding experience. Not only do they get to spend time with you, but they also learn lessons from the right books. "Benji and The Giant Kite" by Alan C. Fox, is one of those books. It teaches important lessons about working for what you want, learning how to let go, and many other things we want to teach our kids.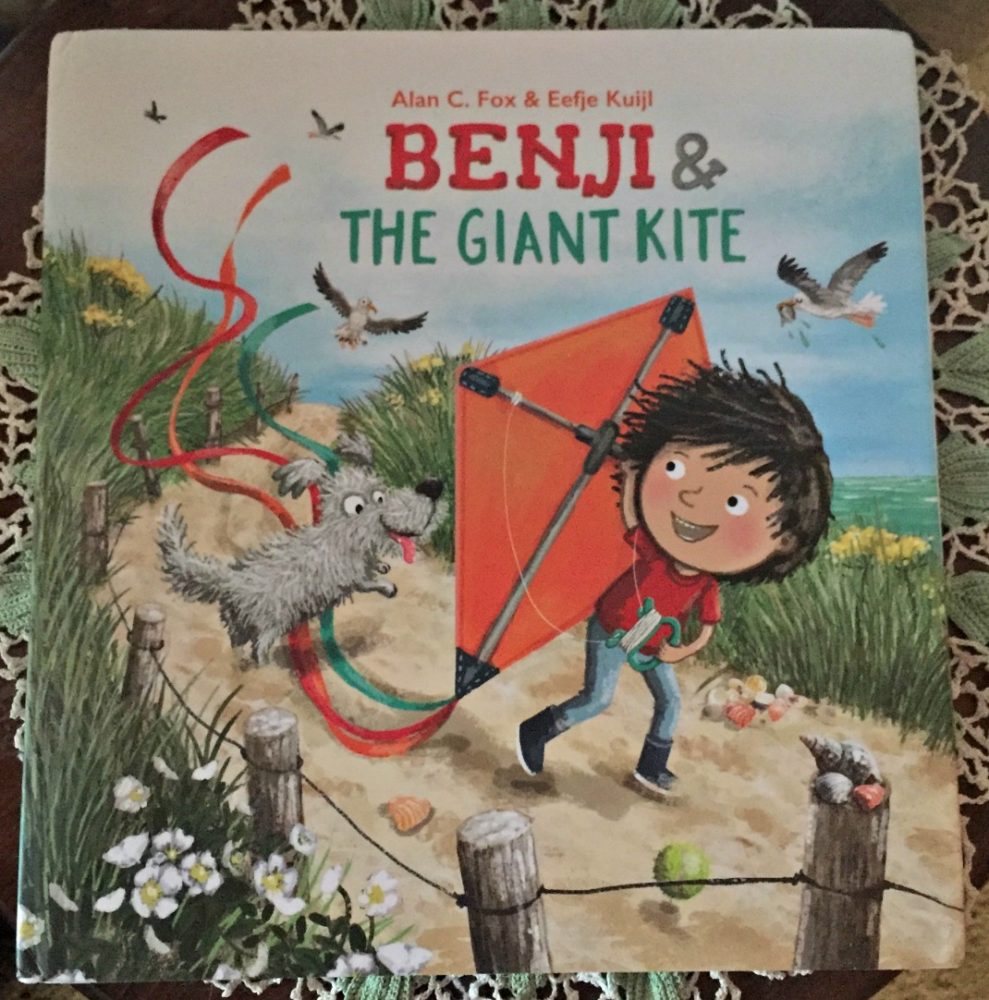 This book is beautifully illustrated (by Eefje Kuijl) with bright colors and lots of cute things to look at. It will certainly keep their attention. This is great for very little ones, but for the older children, there are wonderful lessons to be learned. The little boy (Benji) in the story wants a new kite so badly, but he doesn't have the money for it. His Mother gives him a way to earn the money. I believe this is very important for our kids to be taught. Children that are given everything don't understand the value of hard work. This is something that teaches self-esteem, and I know we all want that for them!
After Benji works hard and receives the money, he gets the kite that he longed for. He has flown kites for a long time, and he has also lost many kites too. That is something you can talk about with your kids. It is frustrating when a situation doesn't go your way, but there are ways to handle it. As parents, it is our job to give them the tools they need to deal with certain situations. This book gives you the opportunity to start a dialog with them. I love this book!
The Lesson of Letting go
How many times have you tried starting up your own garage sale, only to see your kids freaking out about selling their toys? I know, I've been there. As a matter of fact, my daughter is right there, right now! Teaching little ones to let go of something that means so much to them is hard to do. I love the way this book approaches that, and in an easy way that a child can easily understand.
So Benji finally flies the kite that he has worked so hard for. However, as he sees it flying way up in the sky, feeling it tugging on the string, he decides it doesn't belong to him anymore. It deserves to fly free…forever! He believes that it belongs to the sky. How sweet is that? So he looks up at this big, orange kite, now tiny because it is flying so far away. As he lets go of the string, he simply says "goodbye kite".
After reading such a wonderful, lesson packed book, you can have a question and answer session with your kids. I feel like this is so important for us to do with them, that way we know they understood what we read. I hope you enjoy this book as much as I have! You can buy your own book from Amazon or simply click on the links I've provided.
Connect with Benji And The Giant Kite/ Alan C. Fox/