Learn The Many, Different Meanings Of I Am Groot With Guide To Groot: A Sound Book
Guardian's of The Galaxy is one of my favorite movies, mainly because of Groot. He's the reason I wanted to watch it in the first place. From kids to adults, many of us love him. Now there's a cute Guide To Groot: A Sound Book (by Matthew K. Manning), that my granddaughters (and I) absolutely love. There are lots of pictures and sounds of Groot that will keep your child busy. My granddaughters loved pushing the 10 buttons on the side to hear "I am Groot!". The 6-year-old wanted to read the whole story, but the 11-month-old just wanted to push the many buttons! It was fun for both of them.
It's funny because Groot literally says the same line throughout the whole movie, but they all have different meanings. You can tell in the way he sounds if he's angry, sad, happy, or tired. It's almost like when a baby cries. Mom learns what they need depending on the cry. The child could need to be fed, have a dirty diaper, tired, or hurt. Groot is a little easier to deal with though, he's only make-believe.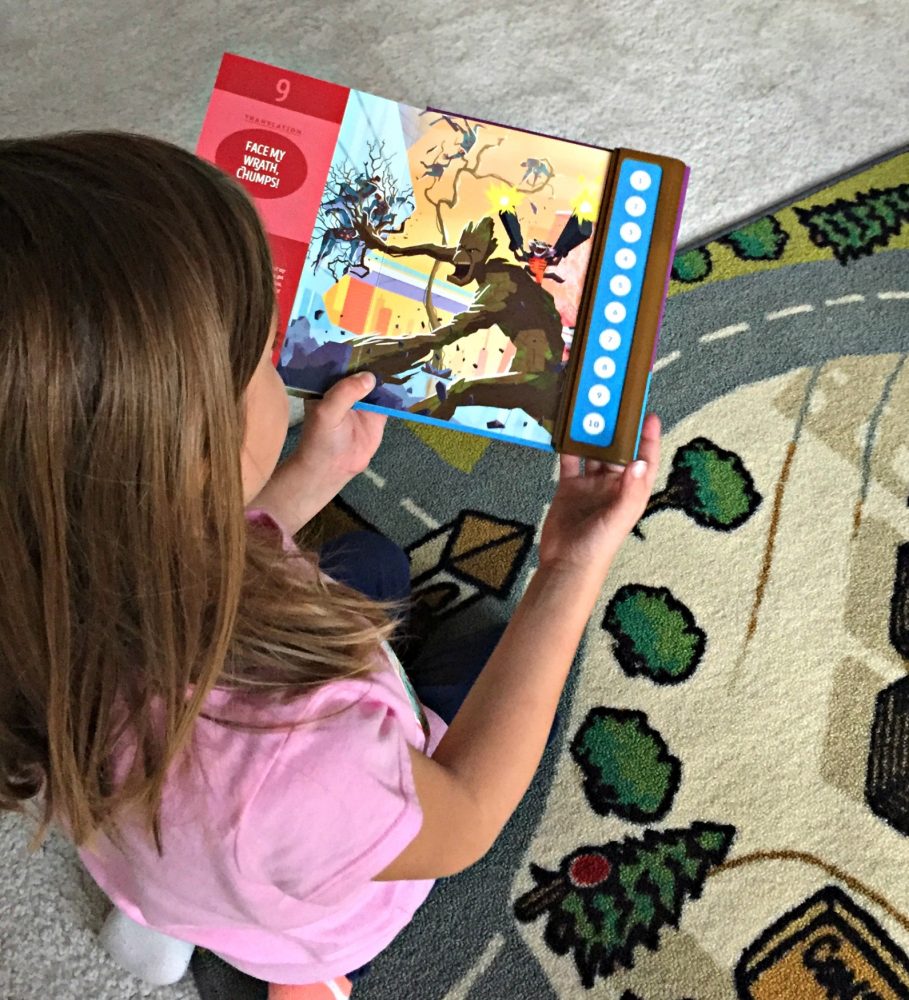 The sound book is filled with beautiful, vibrant pictures of Groot at many stages of his life. His cute little voice as a small Groot up to a big, angrier Groot. The numbers on the side of the book coincide with the pages. When you see the number, you simply push the correct button and you hear "I am Groot!". When I first found out that all of the buttons had the same saying I wasn't sure why. Now I understand it. It's a good lesson for kids and adults to learn. It's almost like watching a person's body language, but it's using your ears. Listening to the subtle changes to have different meanings. By the end of the book, you hear Groot yell "I am Groot!" Obviously, he's upset with the bad guys.
We can all take a page from Groot's book. Knowing what someone means helps you get along with others and gives you a better relationship. Of course, we don't walk around saying "I am Groot", but I'm sure we all know people that can't communicate well. That's frustrating! Talking to some is like pulling teeth. It's literally painful.
Connect with QuartoKnows/ Facebook/ Twitter/