Drawing and doodling is good for the soul. So whether you're looking to learn how to draw, or just to brush up on old skills, I have some great books for you.
Learn How to Draw of Brush Up on Old Skills
I love to doodle and draw. Before I was a mom, I was a successful tattoo artist. I've always been into art, and creating my own. I doodle every day in my journals and try to make time to sit down and draw at least once a month.If you're like me and love to be artsy, or if you want to learn how to draw, the following titles are perfect for you.
Sketch Now, Think Later
You may think you don't have time to sit down and draw, but you do. Artist Mike Daikubara shows you the few tools you need to sketch and doodle everyday. Like I said above, I sketch daily. I do it in my to do journal. Not only does it fulfill my need for creativity, but it also makes my to do list much more fun.
You Can Draw Everyday
How to Draw Almost Everyday is perfect for new artists, or those that want to add drawing into their everyday lives. Kamo's illustrated book is organized like a calendar and gives you daily drawing exercises. Relax and create and make time for yourself everyday. Even if it's only a few minutes.
Brush Up or Learn Perspective
Perspective takes practice. So whether you're just learning to draw, or need to brush up on old skills, this book is perfect. Just for Fun Perspective by Lise Herzog has more than one hundred simple, step-by-step projects that will teach you perspective.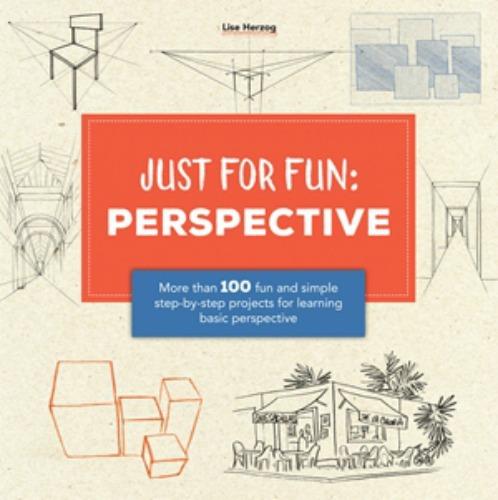 Drawing for Geeks
Attention geeks! This book is for you. Learn to Draw Star Wars: The Force Awakens by Walter Foster Creative Team, will teach you how to draw your favorite SW characters. Using graphite pencils, you will learn step-by-step how to create each amazing character from The Force Awakens.
All of these titles and more can be found at Quarto Knows. Follow them via Facebook, Twitter, and Snapchat too!