Whenever I look at some of the products in my home, I am just dumbfounded by the long list of their ingredients. All these scientific names and artificial additions really take my head for a skin. It's always nice to find products that I can trust will do what they're supposed to and that simply keep their ingredients to a minimum.
Whether for skincare, body care, laundry, etc., I like the idea of making my life as simple as possible and understanding what I am using.
Simply Lather
Dirty Knees Soap Co. is for those of us who appreciate products that work, with a simplistic and minimal list of ingredients. From the scented bar soaps to their beard oils, get your entire family ready to lather simply with a spa experience that will last hours after you've used them!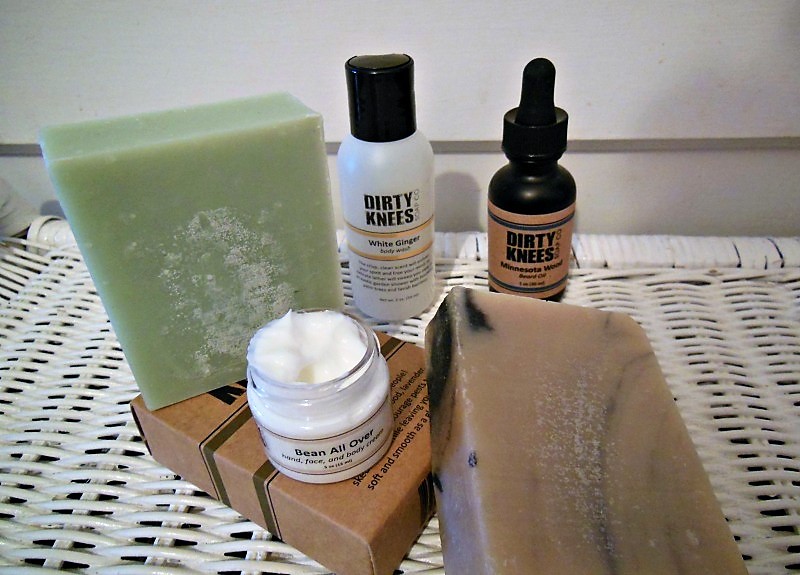 This company based in Minnesota, offers a line of bar soaps; body washes; hand, face and body lotions, creams, butter; and beard oils. The fragrances include:
– Minnesota Wood – White Ginger – Rustic Country – Java Scrub – Bare Naked – Bean All Over – Royal Almond – Creamed Cocoa
The bar soaps are handcrafted to perfection and offer a nice lather. See their process here! Every scent is fresh and lasts all day without being overpowering. A few handy tips:
If you are not going to use your soap right away, store it in a dry, dark place (a closet, for example.) Like fine wine, it gets better with age and will last years.
Allow your soap to dry out between uses on a well-draining soap dish.
Using a washcloth or loofah, in lieu of rubbing the bar directly on your body, may help to lengthen your soap's life as this protects your soap from extended and direct contact with running water.
Most importantly, never EVER feed it after midnight.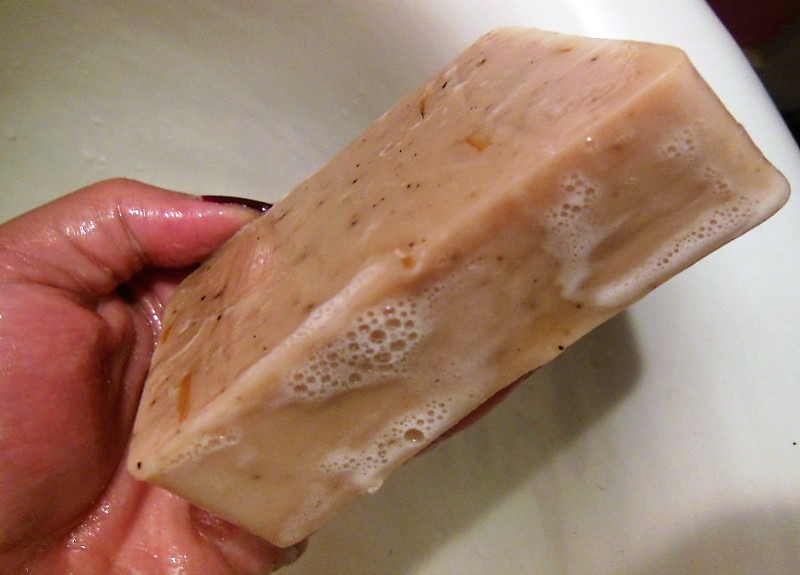 Give Back and Feel Great with Dirty Knees Soap Co.
Their lotions, creams, butters and body washes are great too! I'm in love with their Bean All Over cream. It smells like dessert and has a nice whipped consistency. Made of real vanilla beans, almond oil and shorea butter, the cream is easy to spread, but isn't greasy. What a treat!
When you purchase a 16oz bottle of body wash, the company makes a donation of one 2oz bottle to My Stuff Bags Foundation, an organization that gives children a bag of items that they need after a rescue from abuse, neglect, or other volatile situations.
I definitely like everything about this brand and what they stand for. Makes me want to take a trip out to Minnesota and see what I've been missing (perhaps it all lies in the lutefisk!). To view these products up close and personal, take a look on their site and see if you can find them at a store near you!
CONNECT WITH DIRTY KNEES SOAP CO. : Site | Facebook | Twitter | Instagram