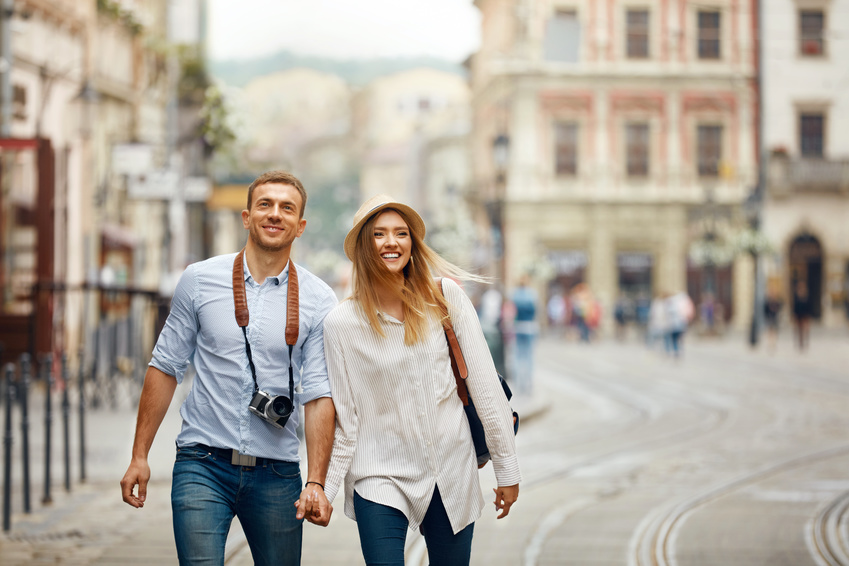 Anyone who's caught the travel bug knows how tiring it can be to scroll through Instagram and see everyone constantly posting about their jet-setting adventures. It becomes even more exhausting when you look through list after list of travel hacks to discover how you can get in on the travel fun, only to find that these hacks are sorely outdated and unhelpful.
Whether you're considering joining the 43 million Americans who move every year and want to check out the vibe of a new city or simply want a weekend away from your normal life, you could use some tips to keep costs low and entertainment high. Read through these effective travel hacks and you'll be planning your budget-friendly trip in no time.
Embrace public transportation in new cities
When you're visiting a new city, it can be tempting to open up Uber or Lyft and have a driver take you wherever you need to go. However, after just a few rides the charges start to add up. Save your money for other experiences in the city and hop on public transportation instead.
Not only is catching a bus or train much less expensive than ordering a car service but if you ride above ground you're getting a budget-friendly tour of the city at the same time. Riding the local bus or tram on your first day in the city will help give you a better idea of its layout, lessening the time you spend trying to orient yourself.
Grab a glitch flight
Usually the biggest expense you'll face for a trip is the flight. A round-trip flight to a foreign country can be in thousands of dollars, making international travel nearly impossible for many people. Luckily for us, the airline industry often makes pricing mistakes. In the midst of managing and posting thousands of flights every day in their grid matrix, airlines frequently post what's known as glitch flights.
Glitch flights are temporary price errors for real flights posted by real airlines. By setting a price alert for flights to a destination on your bucket list, you can quickly snap up these deeply discounted tickets. If you're willing to travel to a wide range of countries, say any of the 21 countries whose official language of Spanish will allow you to flex your Spanish skills, you'll have an even better chance at snagging an affordable flight.
While airlines can technically reject a flight's glitch rate, many will honor it. Simply wait until you receive a confirmation email with that discounted price and then go ahead with booking your lodging and activities.
Travel in the shoulder and off-season
If you've never heard of shoulder season, now is the time to learn. Shoulder season takes place between the peak and off-season of any given destination. It will vary from one location to another. For instance, the off-season in the Caribbean is in the summer and fall, but that same time is peak season for European destinations. So if you've always dreamed of relaxing on the sandy beaches of Mexico, one of the top 4 "megabiodiverse" countries in the world, your first step in planning a budget-friendly vacation is to research when their off-season begins and ends.
While traveling during the off-season will typically give you more discounts, it's the off-season for a reason. During this time the weather is usually an issue for travelers, whether its extremely high temperatures or monsoon season. Try using your well-earned vacation time, which 92% of American employees say is important to them, to book trips in the travel sweet spot of the shoulder season.
There are a million different ways to make traveling easier and more affordable. There are even tips out there to help you curb the dreaded jet lag (hint: try staying hydrated and avoiding caffeine during flights). With some careful planning and well-chosen alerts for flight deals, you can fulfill your travel dreams and so much more.