Summertime is a lot of fun because you may be working less, and your kids are off of school. It's an excellent opportunity to spend more quality time with your loved ones and develop a stronger bond.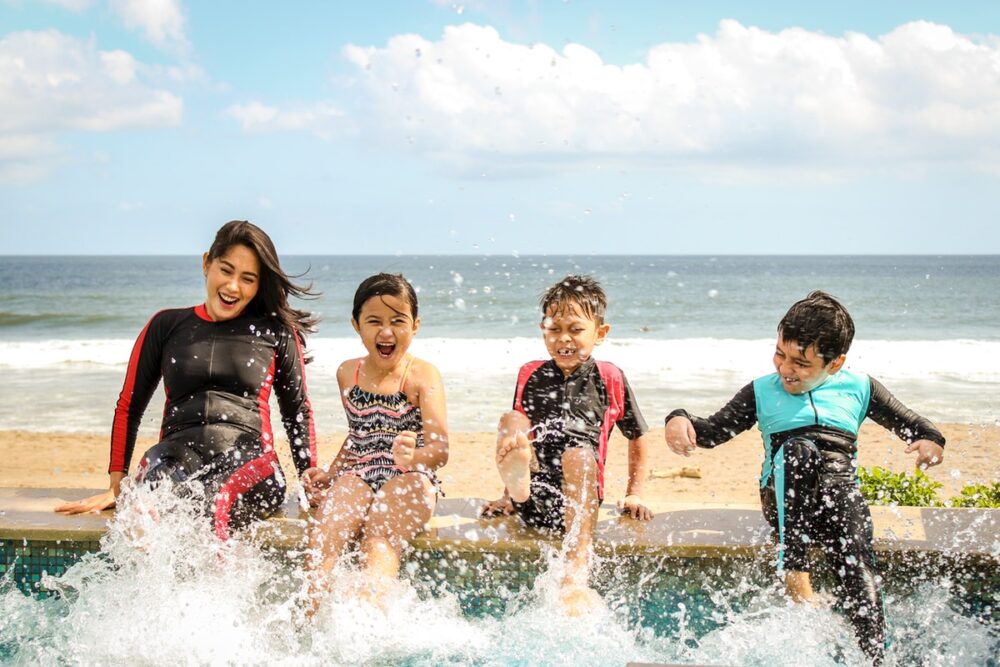 It's a wise idea to brainstorm some ideas of what you might want to do so you're not scrambling for ideas at the last minute. Come up with a plan and schedule of events ahead of time so that you can clear your calendar and make sure you're taking full advantage of the beautiful weather. Most importantly, put your phones aside and disconnect from technology so you can be in the moment and enjoy each other's company.
Go to the Beach
One activity you can do with your family this summer is to go to the beach. It'll be a fun day of soaking up the sun and splashing around in the water. Bring games such as volleyball that you can play when you're feeling active. Also, pack a lunch and snacks so you don't have to leave when you get hungry and can truly enjoy a full day near the water.
Take a Vacation
Another activity to do with your family members is to take a vacation. One idea is to plan a getaway over the 4th of July since you'll likely have some days off of work. Head to a cabin or camping and roast marshmallows and set off your own firework display for the kids. It would wise if you put safety measures in place during these festivities. Take a moment to learn how you can focus on Avoiding Eye Injuries From Fireworks This Fourth of July to keep your family members safe and out of harm's way.
Have a Party or Barbecue
You can also have fun with your loved ones without having to leave your home. Invite some friends over and host a party or backyard barbecue for everyone. If you're having a lot of people over, then you can ask everyone to bring a dish to pass. Have a few outdoor games to play and put on some fun music while you all enjoy the summer weather.
Exercise Outdoors
Summer is the perfect opportunity to get some exercise since the temperature is usually pleasant. Therefore, find activities you can do with your family that will have you burning calories and reducing your stress. For example, you can take the dog for a hike, go for a long bike ride, or play a sport as a group. It's a way to teach your kids healthy habits and how to care for themselves.
Plan a Picnic in the Park
Furthermore, you may want to consider organizing a picnic in the park for your family members. Pack lunches and healthy snacks and set up a blanket in a beautiful setting outside near your house. Choose an area that has a playground so your kids can run around and play during your outing. It'll be a fun and relaxing summer afternoon with the people you love and a chance to create new memories together.