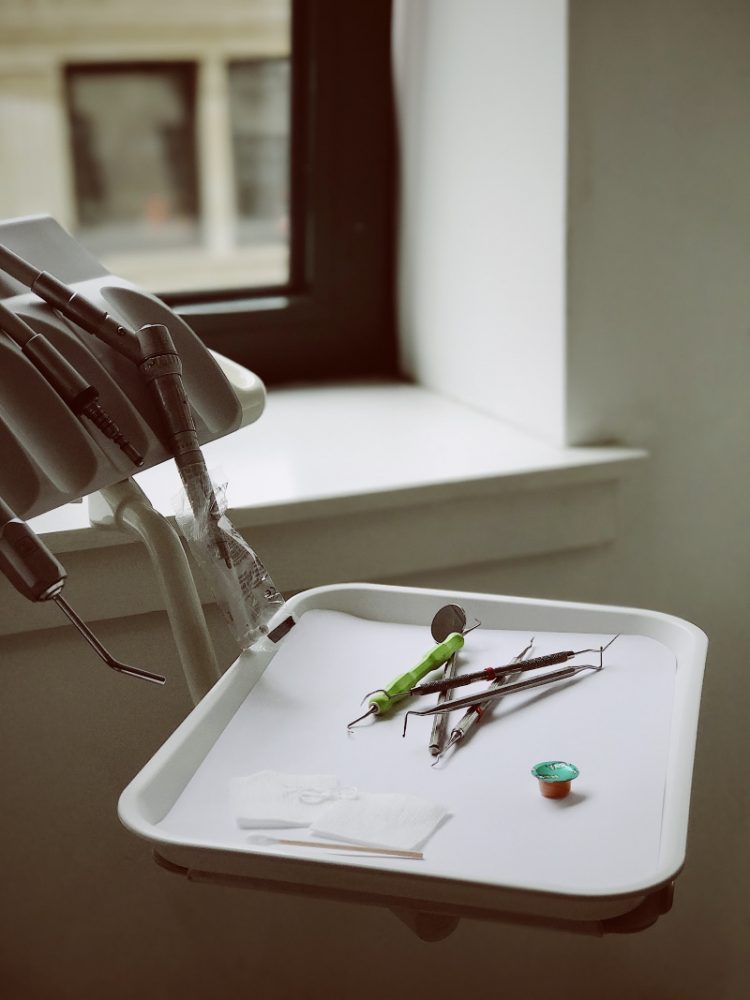 My kids love strawberry flavored toothpaste. They're spoiled so I tell them stories about the yucky mint toothpaste we had to use as kids. Remember when we had to use the same toothpaste as our parents? These days there are lots of options for kids and it's no different when choosing toothpaste. With so many options, sometimes it's hard to know what would be best.
Does the bubblegum flavor clean as well as the mint flavor we have come to expect? Are certain brands better than others? What about fluoride? Is it good or bad and when should it be used? Keep reading to learn about the options and discover when you should introduce fluoride, an effective dental procedure that can reduce decay and prevent tooth damage.
Tom's of Maine Natural Toothpaste in Silly Strawberry
A recent article in Business Insider names Tom's "Silly Strawberry" flavored toothpaste as the best overall toothpaste for kids. My children love it, but apparently, dentists do too! Tom's of Maine comes in fluoride and fluoride-free versions. ABC Children's Dentistry, pediatric dentistry in San Diego, recommends using a toothpaste that contains fluoride from an early age to keep teeth "that much stronger." The fluoride version of Tom's is approved by the American Dental Association (ADA) and a great choice for helping your kid's fight cavities. Parents can rest easy in the knowledge that Tom's promises only 100% certified natural ingredients in their toothpaste.
The Natural Dentist Cavity Zapper in Not Yucky Grape
Many reviewers on Amazon suggest this brand of toothpaste but note it can be hard to find. Why go searching for the cavity zapper? It's been voted best toothpaste for kids with canker sores (a problem for many teens according to ABC Children's Dentistry) and children and teens with hardware like braces and retainers. What makes it great? It contains coconut oil and aloe vera which can soothe the sensitivity experienced by many who wear braces. The Natural Dentist's Cavity Zapper toothpaste also contains a .24% concentration of sodium fluoride, a super ingredient for fighting cavities recommended as an effective dental procedure by the ADA.
Aquafresh Kids Cavity Protection in Bubble Gum
When I was a kid, I remember begging my mom for Aquafresh toothpaste instead of the spearmint flavored paste she always purchased. One day, she proudly announced that she had purchased Aquafresh for us. Imagine my disappointment when I brushed my teeth that night with mint-flavored Aquafresh! I had been hoping for bubble gum flavored toothpaste, but my mom wasn't convinced it would clean my teeth as well as mint.
According to the experts, Mom was wrong! Aquafresh is still making their bubble gum flavored toothpaste and experts agree it's great at fighting cavities. Moms like it because Aquafresh's cavity protection toothpaste comes with a pump rather than a squeezable tube. This makes it easy for kids to brush by themselves without making a mess.
Hello Oral Care Toothpaste in Blue Raspberry
Many recommend Hello's toothpaste for younger children like toddlers and preschoolers. The fun flavors like blue raspberry, strawberry, and bubblegum are a big hit with young children. Moms and dentists like this brand for young children because it doesn't contain sodium lauryl sulfate (SLS), a common ingredient that can cause gum irritation or canker sores in more sensitive children. Hello's toothpaste is also free from dyes and artificial sweeteners which makes it a great natural choice for children of all ages.
Tanner's Tasty Paste in Vanilla Bling
Moms with picky kids rejoice! Seven dentists rank Tanner's Tasty Paste is a favorite for kids who are sensitive to tastes and textures. This toothpaste earns the ADA seal of approval and it's gluten, sugar, and SLS-free. Tanner's comes in flavors like vanilla bling and cha cha chocolate. Who knew you could brush your teeth with "chocolate?!" I might have to try this toothpaste for myself! Unlike regular chocolate, Tanner's toothpaste contains fluoride so it's great at fighting cavities, not causing them.
There are so many options when it comes to choosing the best toothpaste for your child. Parents can choose a fun flavor like bubblegum, strawberry, or even chocolate! Kids can learn to brush independently without the mess by choosing pump-style dispensers instead of squeeze tubes. Parents can help their children learn to use correct amounts (the size of a pea) of toothpaste and effectively brush every tooth. In the end, pediatric dentists recommend parents choose an ADA approved toothpaste that contains fluoride as early as possible as an effective dental procedure for cavity prevention from the beginning.
Which toothpaste will you choose for your kids? Share your children's favorite toothpaste in the comments below.