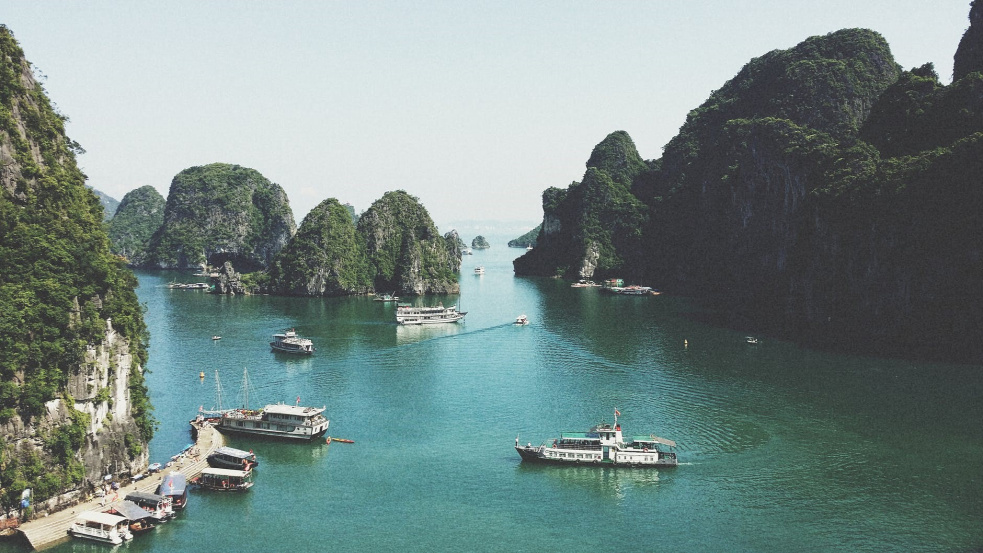 Vietnam is one of those places where you'll experience an adventure around every corner. If you want some things to do when you are there then you can find out whatever you need to know, right here.
Light Lanterns in Hoi An
Every New Year, Hoi An transforms into an area that is dominated by color and light. The Lantern Festival really is not to be missed and it runs for a total of 7 days. There are over 50 workshops every single year and each one attempts to create the most colorful lantern. The designs are always strictly traditional and at the heart of the festivity, you will hear people singing with plenty of food stalls everywhere. This really is a celebration for locals as well as for visitors. The most breath-taking sight is seeing thousands of lanterns let loose across the river, and for a small fee, you will be given the chance to take a lantern and set one off for yourself. If you want to take a trip here then the best way for you to do this would be for you to go from Da Nang to Hoi An, a few days after the festival has started.
Halong Bay
Halong Bay is home to over 1,500 limestone towers. They rise with dominance above the turquoise waters and it is often referred to as being one of the most beautiful spots in the area. Hundreds of boats offer trips to this area every single year and the bay itself is huge. That being said, it can feel crowded at times, so it helps to make sure that you go at the right time of year. When you do, you can easily take in some of the most amazing, jaw-dropping scenery. The seafood there is not to be missed either, and you will soon see that it's super fresh and unlike anything you've ever tasted.
Cruise the Mekong Delta
The Mekong hits Vietnam after traveling 4,000km from the famous Tibetan Himalaya. From there, it slows down and becomes a much more tranquil space. You will see that this area has not changed over the centuries and that it's very easy for you to soak up the view. If you want to make the most out of your time here, then it helps to hitch a ride on a cargo boat. You can then find a shaded spot to hitch a hammock as you gaze at the utterly amazing riverbanks. Some of them are weighed down with fruit and rice snacks too. If you want to opt for a different experience, then you can easily take some of the more commercial cruises. These run from Cai Be to Can Tho. As you travel south, you will soon see that the river becomes so narrow that you can see some of the stilted houses there. This is truly magnificent to say the least and it just goes to show what an incredible place Vietnam is.