This is a sponsored post for SheSpeaks/P&G.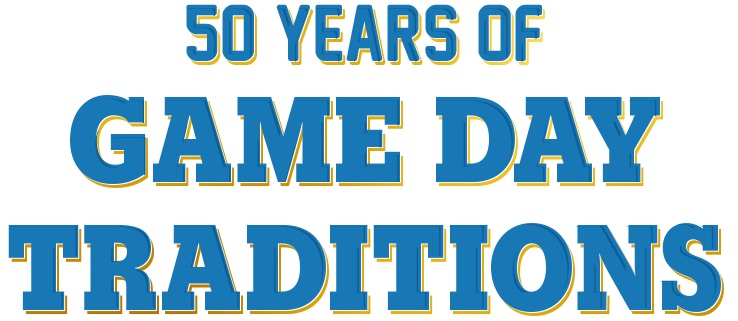 During the football season, Sundays are no longer known as Sundays. We usually refer to it as Game Day, and Game Days is the most anticipated day or the week for our family. For as long as I can remember, our Game Day Traditions have been filled with excitement and fun. Our traditions aren't just for the family, though, we always welcome both friends and family on the big day. Although when we have friends who are for the opposing team, the real excitement comes out and the victory is more than sweet.
Having everyone over for the Big Game is great, but you have to prepare and make sure your house is ready for an incredible night. The two most important things are both cleaning and food preparation. There is no other place to get everything you need for preparation than Walmart.
6 Must Haves For Self-Preparation
Game Day preparation is indeed important, but you can't forget about prepping yourself right? I have six items to add to your shopping list next time you go to Walmart. These items would be great pick-ups that can help you get ready for your Game Day plans.
For most people a shower is the first thing you do on Game Day. For those who want to make sure their hair is looking good, grabbing a bottle of Head & Shoulders Classic Clean Shampoo. This is an excellent product that fights dry scalp, calms itchy scalp, and relieves irritation. This is perfect, especially since games can get intense to the point that you just might want ruffle your hair a little bit. With my family, if something isn't the way it started, then the game didn't go the way everyone hoped.
After a shower, I personally love to have a nice and clean shave so I can be comfortable throughout the gathering. The Gillette Venus Swirl Razor is an excellent selection for any woman to get that done. This incredible razor helps to contour better to tricky areas. With this, comfort is guaranteed for you to enjoy the game.
It's not just me, though, my husband makes sure he has that perfect shave as well with the Gillette Fusion ProGlide. After using this, my husband has that smooth feel with nothing to worry about during the game.
Now when it comes to keeping your teeth clean, the combination of a great toothbrush and toothpaste can work wonders for you. With an Oral B Vitality brush and Crest Prohealth Advanced Toothpaste, keeping your teeth clean won't be a problem.
With Crest 3D White Whitestrips Professional Effects, you can show off your smile before, during, and after the game! These incredible strips can remove up to 14 years of stains from your teeth, making sure they always look great. Sounds like the perfect way to end you Game Days self-preparation right?
Our Top Game Day Recipes
What's Game Day without those special recipes that everyone loves and enjoys. Everyone comes together and brings different food for everyone to enjoy. Incredible food adds an even better experience on Game Day that everyone is sure to enjoy. Three of the best Game Day Recipes feature:
Stuffed Chili Peppers
Chili Cheese Dip
Chili Dogs
If you love football like we do, you can make some of your own Game Day Traditions. Just before Sunday rolls around, head on over to your Walmart to get everything you need to make it happen. Make things easier on your part, and keep your #GameDayTraditions going stronger than ever.
Connect with Walmart: Facebook | Twitter