Early preparation can fall into a number of situations, meaning you can run int a number of scenarios. Needless to say, we have so much more to look forward to throughout the remainder of the year. Think about all there is that's still left to celebrate from birthdays and upcoming holidays. In fact, take a moment to prepare a bit early can be beneficial in numerous ways.
Now, even though its a couple of months away, you have to keep Mother's Day in mind. As early as it is, now would be a great time to start gift shopping for your mother. Every year we look to surprise her with something different, something that w know they'll love. The real challenge of it all is narrowing things down to the best possible options. Or maybe you've been thinking about grabbing her multiple gifts this year. No matter the case, you may need a few more options to consider. I just so happen to have just what you have to consider before Mother's Day arrives.
Entering The Mother's Day Gift Room
The more options you have to work with the better, right? Gifts come in all shapes and sizes, not to mention they can be just about anything. Cards, candy, stuffed animals or anything you can really think of. Even if you have a few ideas in mind, you can never have too many to go around. With that being said, how about checking out these selections: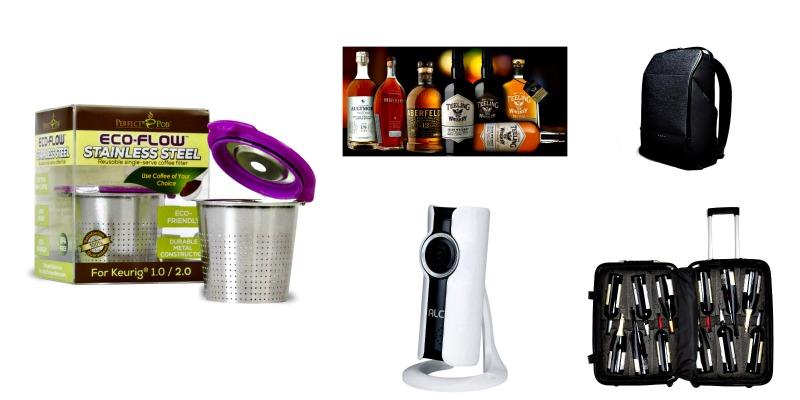 ALC Wireless' HD Security Camera – Mom would love to have peace of mind as much as she can, which is why this would make a great gift selection. It's designed with full 180-degree, color viewing, night vision, motion detection, and easy DIY installation. It links to the existing router, transmits both video and audio to any smartphone or tablet 24/7, and allows communication with anyone in the room. And, because it records to its own micro SD card, there's no danger of footage leaking out
Cask Cartel – is a new, American-owned and operated online liquor store with thousands of selections, from top shelf to ultra-rare, each with a full description and tasting notes, so you have an idea of what it's like before you buy.
Travel Fusion Anti-Theft Backpack – Many would say that backpacks are slowly taking the roles of an average purse. Many backpacks sacrifice usability for safety, but this is an award-winning option! It features a TSA-approved zipper lock, extendable steel coil to lock around posts and tamper-resistant zippers while still being fashionable, lightweight and offering 4 gallons of storage capacity. On top of that is an external USB and micro USB charging port.
ECO-Flow Stainless Steel K-Cup – There's no better way to start the morning than for mom to get the Keurig going. To make matters better, why not consider something a little more earth-friendly. Built to last for years and designed for optimal brew flow, the ECO-Flow lets you use your own, fresh coffee, and is compatible with Keurig 1.0 and 2.0 brewers, Breville, Mr. Coffee, and Cuisinart without requiring any adapters.
VinGardeValise – the heavy duty suitcase designed especially for carrying wine. With four different models and two sizes to choose from, they combine a sturdy, hard-sided shell and a reinforced trolley system on the outside with special dense foam inserts. Each of the foam cutouts are made for 750 mL bottles while others are for larger bottles up to magnums and even glasses. The foam is removable, letting you use half the suitcase for clothes and other belongings.
The more selections you have to pick and choose from the better, and these are some great ideas. All you have to do is figure out what mom is going to love the most. This is the chance for you to make sure that this year's Mother's Day celebration is one that she'll never forget.