I could come up with a ton of reasons why people love being able to travel.
Mostly to get away and experience something new.
You may have seen the best of where you live on several occasions. While there are different ways to travel, you'll notice a lot of people love driving.
With so many Americans still opting for drivable destinations you want to know about different places to go.
Locations that offer hidden gems, outdoor adventures, and even accessibility.
Well, if its not on your radar yet, how about heading over to El Paso, Texas.
Trust me, this old colonial outpost is brimming with culture and is a convenient drive!
El Paso Is A Surprise Getaway Experience
El Paso is located at the western tip of Texas, where Texas, New Mexico and Old Mexico meet.
It is the largest international metroplex in the world and seamlessly blends cultures and traditions: from the historic Old West to the colors of Mexico, from the heritage of Native Americans to the beauty of our desert sun.
Every element to a driveable getaway has an answer.
Below you'll find all of the information you could possibly need before you make your plans.
Where to stay
Hotel Paso del Norte, Autograph Collection is synonymous with the history and story of El Paso.
Built in 1912 and on the National Register of Historic Places, this architectural feat just re-opened after a multi-million-dollar restoration.
It was here that locals and guests watched the Mexican Revolution unfold from the safety of the property's 10th floor balcony.
Managed by Greenwood Hospitality, the hotel has beautifully preserved features such as a Tiffany-style, stained-glass dome ceiling that reaches 25 feet in diameter.
Original light fixtures and carvings have been preserved while the glamour of the modern era has been added with luxurious finishes and an open and airy layout that incorporates the hotel's beautiful views and outdoor spaces.
Its 351 luxurious guest rooms are appointed with plush furnishings and curated art pieces.
Lavish amenities include the 10th-floor rooftop pool, fitness center, spa, boutique, and cigar bar.
Plus, Hotel Paso del Norte is located in downtown El Paso—an easy-to-navigate, walkable destination with parks, restaurants, museums, The Plaza Theater, a ballpark, and a convention center.
A charming streetcar system connects these downtown attractions.
Where to play
Hotel Paso del Norte is across the street from The Plaza Theater Performing Arts Centre, the Downtown Arts District; and Southwest University Park, home to the El Paso Chihuahuas minor league baseball team.
El Paso is known for festivals, with annual celebrations occurring throughout the year.
Whether you are interested in the Native American and Mexican cultures, music, wine, or seasonal celebrations like Winterfest—there's a party in El Paso all year long.
(Note, various attractions and events have been impacted by COVID-19.)
The one thing you HAVE to buy here—boots!
El Paso is referred to as the boot capital of the world with numerous boot options from pre-fab to custom designs by local artisans.
Hotel Paso del Norte's boutique Dannah Lane is also a great place for a new pair of kicks.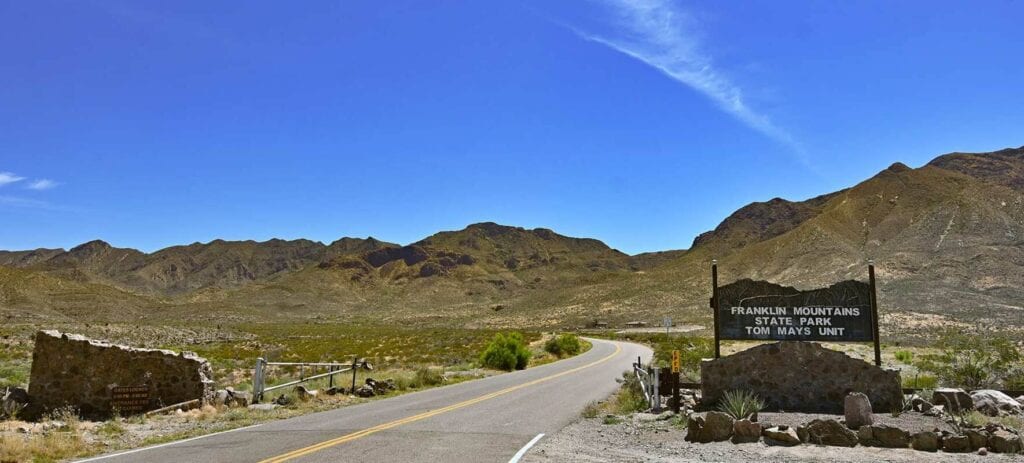 Where to experience nature
Being located aside the Franklin Mountains, ample outdoor adventures await for hikers, bikers, and nature lovers.
El Paso is also a short drive to three National Parks including White Sands, Guadalupe Mountains, and Carlsbad Caverns.
Where to eat
Aside from an authentic culinary scene shaped by the influences of Mexico, the Southwest, Americana, as well as regional produce; El Paso is home to numerous breweries and the El Paso wine trail.
Within Hotel Paso del Norte, a distinct culinary scene is the property's signature feature.
Here, diners enjoy the best of El Paso with Sabor. Opening over the next few weeks will be 1700° Steakhouse and the 10th-floor bar and restaurant, El Mirador.
Each offers diverse culinary styles with best-in-class offerings.
Every element of the experience is curated: exquisite cuisines, extensive libation offerings, décor, lighting, music, styles of service, silver, china, and glassware.