INCREDIBLES 2 is now playing in theatres everywhere!
This is a sequel that is truly 14 years in the making and was worth the wait! Oh my goodness, I can't believe it's been 14 years. I remember watching Incredibles over and over again with my son who is 16 yrs old now. We will be going to see this movie as a family SOON!
So we wanted to share some clips and printables for our readers.
"The Underminer Has Escaped" clip:
"Cookie" clip:
Printables (Just click on picture and print)
Memory Game- Several To Print! Great for Parties.
Coupon Book- so many cute coupons! Perfect to print out for Father's Day!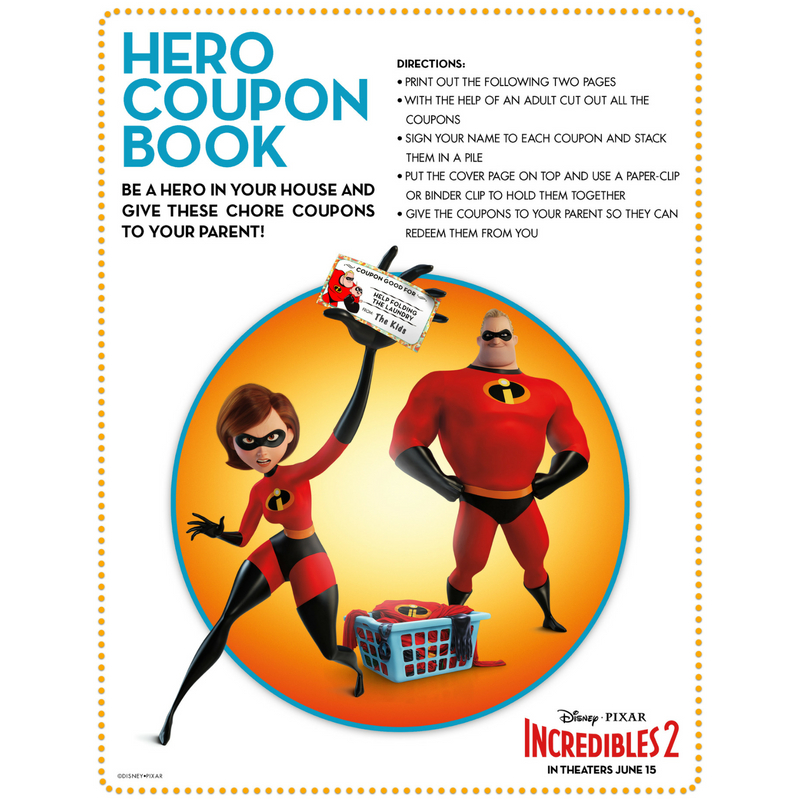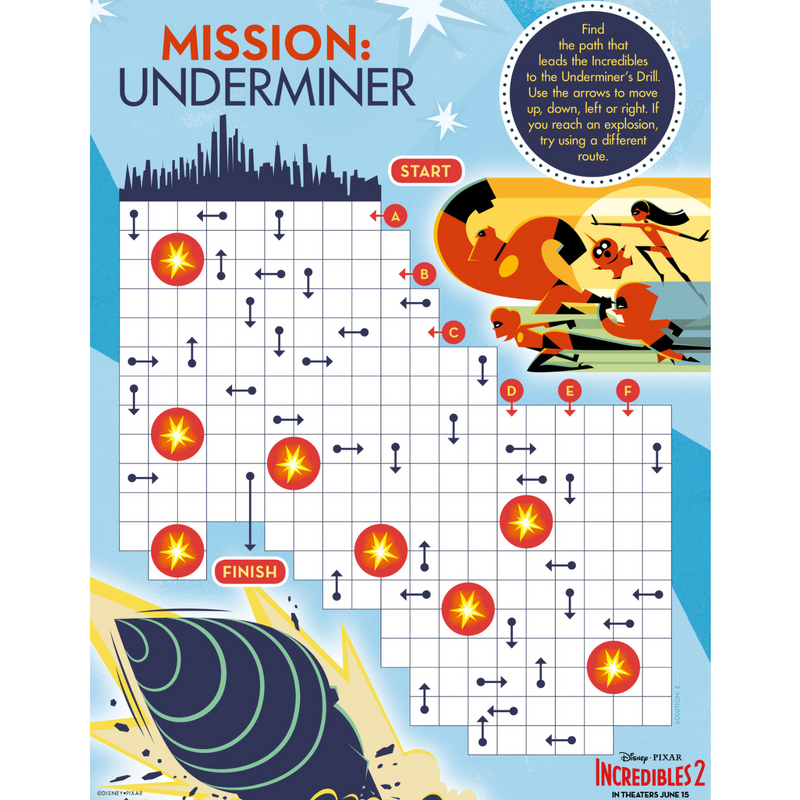 Let us know who your favorite character is and when are going to see the MOVIE!
#Incredibles2
Like INCREDIBLES 2 on Facebook: https://www.facebook.com/PixarTheIncredibles/
Follow INCREDIBLES 2 on Twitter: https://twitter.com/TheIncredibles
Follow INCREDIBLES 2 on Instagram: https://www.instagram.com/theincredibles/
Visit the official INCREDIBLES 2 website here: http://disney.com/incredibles2