Do You Know Any "Deadheads"? They Will Love The Grateful Dead Book
I'm going to be completely honest with you, I've never been a huge Grateful Dead fan. I know, send the hate mail (haha, only kidding). However, I do love to learn about anything that has to do with music. This book, The Grateful Dead's 100 Essential Songs, is pretty darn interesting because, it not only explains details about the songs, but it also makes you feel like you are a part of the band! You will get a lot of information that I believe is in-depth and essential for any fan.
If you've ever wanted an interpretation of certain songs then this book is for you. Their explanations are extremely cool, in addition to thought-provoking. The first song they talk about is "Alabama Getaway". Let me tell you, the details are endless! They go in detail about who composed it, where it was written, how many times it's been performed, and even how many times it has been an opening song at their concerts! The last song in the book is "The Wheel" and it is just as interesting as the first! There is more, but I don't want to spoil everything for you.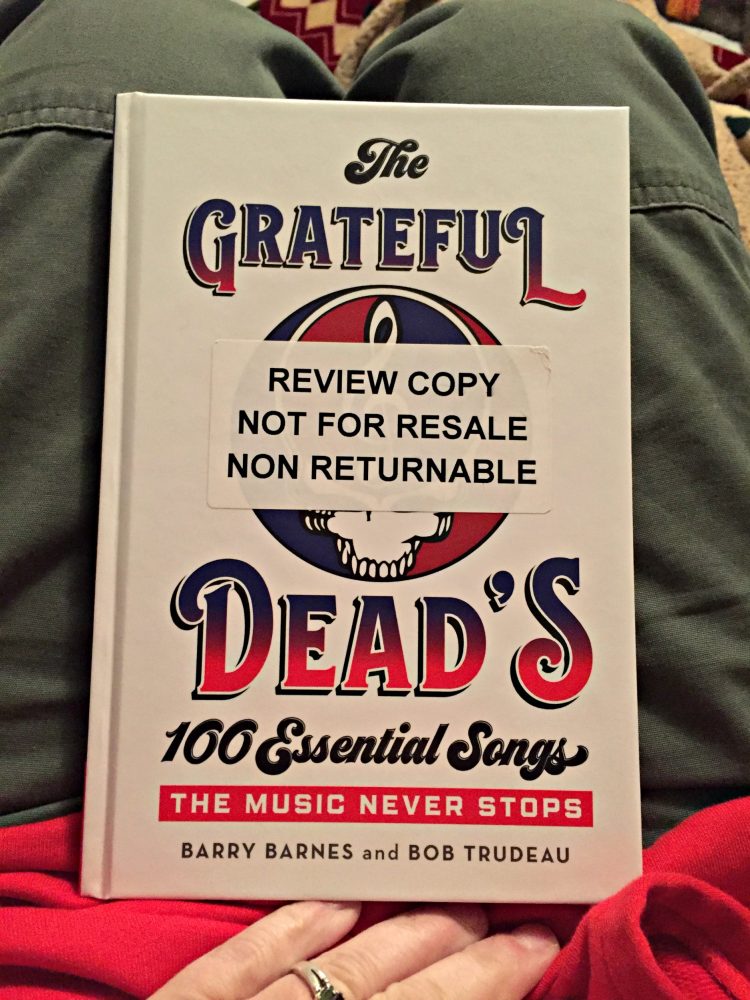 If you are interested in live links to song lyrics and performances, you will want to order the e-book. It has all of the links that you can simply click on. Obviously, the hard copy doesn't have that, however, it does offer a website with the same links. These links are a Grateful Dead fan's (Deadheads) dream come true. It has everything you can think of, oh, and then more. How is this for some information? The Dead performed more than 2,300 concerts between the years of 1965 and 1995 and sang more than 400 different songs! How crazy is that? That's a band that isn't afraid of working. The Grateful Dead had to tour back when it wasn't so easy. Now, if you're as well-known as the Dead, you simply hop on a plane. However, back when they first started, they had to ride everywhere.
If you know any Deadheads, then you have a perfect gift for them.
Connect with The Grateful Dead's 100 Essential Songs/ Facebook/