If Hot Flashes Are Bothering You, Use Sweatopause Cooling Scarves
Oh boy ladies, are you in the same "sweaty" boat as I am? I turned 50 this year, but I have been having hot flashes for a long time now. You know the feeling…out of nowhere your skin feels like it is on fire! Before you know it, your whole body is dripping with sweat and you didn't even do anything physical. While you are hot and sweaty, the last thing you want to do is put another clothing item on, right? Wrong, if you are using the Sweatopause cooling scarf. It is a pretty scarf that you simply dampen with water (or sweat), and it keeps you cool! This thing is ingenious, and I sure wish I would have come up with it. Although, I'm just glad that I found it.
At first, I seriously thought "why would I want to put something on my neck while I'm hot!". It actually sounds crazy, but it feels amazing. Oh, and by the way, after you get your scarf wet, you can't even tell! It still looks pretty and fashionable. Nobody has to know our little secret.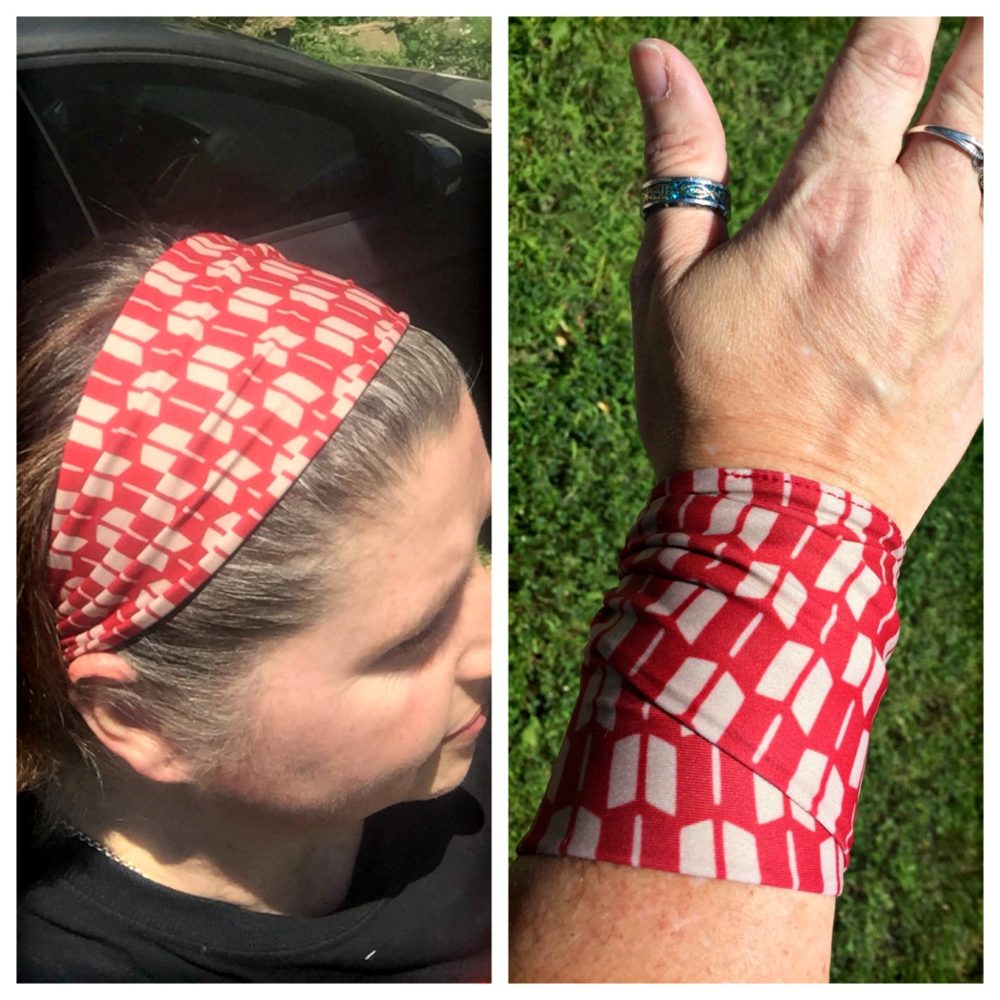 How Does it Work?
It has a patented cool-core technology, and believe it or not, the more you sweat, the more it helps you cool down! WHAT? The best part is that regardless of whether it is wet from water or your sweat, it will still work. The fabric is so soft and stretchy, and they offer beautiful patterns to choose from. The scarves will cool your skin temperature down 30% below what it usually is. Remember the "cool-core technology" I talked about? Well, it will never wash out no matter how often you wash it. Sweatopause neck scarves come in 10 stylish prints and 2 solid colors, and they go with everything. They are also made right here in the United States of America!
So why put hormones and chemicals into your body, not even knowing if it is going to help the hot flashes? At least give Sweatopause a try before you have to use medications. Sometimes medication is the only thing that will work, so I'm certainly not "knocking" it. I'm just saying you may as well try something easy first. I love my Sweatopause scarf, and nobody is taking mine away!
Sweatopause would make a great gift for any woman, even if they aren't going through the "change" yet. Some of us are just hotter than others. I know I'm a "hot mama", are you?
Connect with Sweatopause/ Facebook/ Twitter/ Instagram/