If you've ever been to an ice rink before and rented out a pair of ill-fitting skates, you know how bad they are. They don't feel right on your feet; they lack adequate padding in the right places, and the blades never feel sharp enough. You end up down on the ice more often than you'd expect and it's not an altogether happy experience! Experienced skaters will quickly inform you of the benefits of investing in a pair of ice skates for yourself and not relying on the ones that are rented out.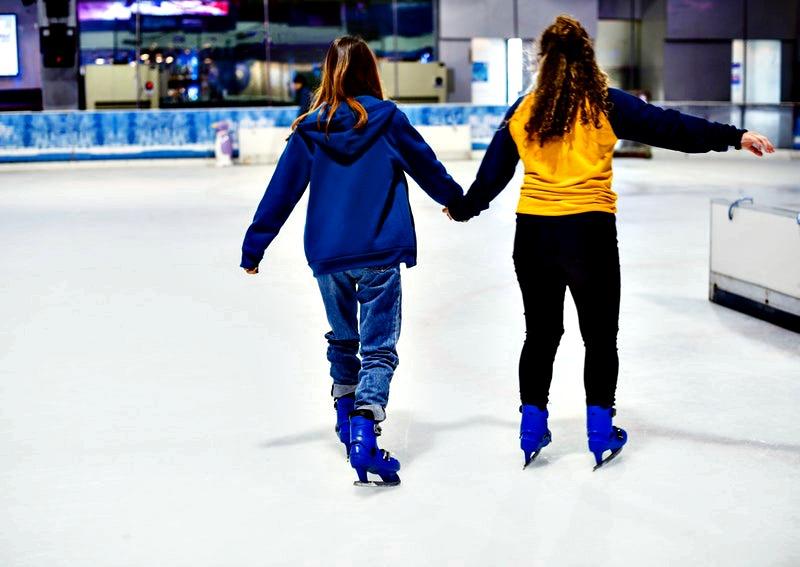 Let's look at some of the benefits of having your own pair of ice skates (or ones for the kids) ready for skating outings.
Skates for Different Purposes
Each product line of ice skates has its own purpose. Some are for children who are learning to skate for the first time while others are for advanced kids who have been ice skating for years. Similarly, adult skates might be designed for dance, speed, or high style and recreation for the rink's club night. You must pick the right type of skate for what your needs are or those of your kids. Pick a style that appeals and matches a pair of jeans or other suitable attire you plan to wear.
Internal Padding
When there's an insufficient internal lining inside the boot, your leg and foot scrape up against the sides when you push back with your skates on the ice to develop more forward momentum. The friction created inside the boot quickly starts to cause rubbing sores on your feet and ankle area if you're not careful. You can try wearing a pair of thicker socks to deal with the problem, but they'll just wear a hole through them, and then the problem returns. Your feet will also get too hot with thick socks on and slide around more than necessary too.
Many quality pairs of ice skates have quilted lining around the inside of the boot or on the extended tongue that sits above your foot level. The padding keeps you warmer, stops the rubbing, and even protects you from someone else's skate riding up into your skate.
Keeping the Feet Safe
When thinking about the best ice skates for beginners, you should consider all aspects of a skate. Does it have skating feet cushions to better protect your feet? Is the outer shell sufficient to prevent the feet getting injured with a fall on the ice? Does the lining look like it will provide warmth and comfort while preventing chaffing? All of these things are factors to consider when protecting your feet.
Blade Technology
Some of the best blades are nickel-plated. This helps them to avoid rusting when they're wet much of the time during use. They should be dried off quickly once the skating session is over. The ice skates should be kept in a warm place to let the fabric and lining dry out successfully. This avoids both rusting but also prevents any bacterial issues from developing too.
Being able to wear your own ice skates is more hygienic. The skate adjusts to the shape of your feet and becomes more comfortable with use. When you get the right level of support inside the boot too, then that makes a longer skating session more pleasant. This is a world away from wearing the awful blue ice boots they rent out at ice rinks where you're almost guaranteed to be a bad skater when trying to wear them!