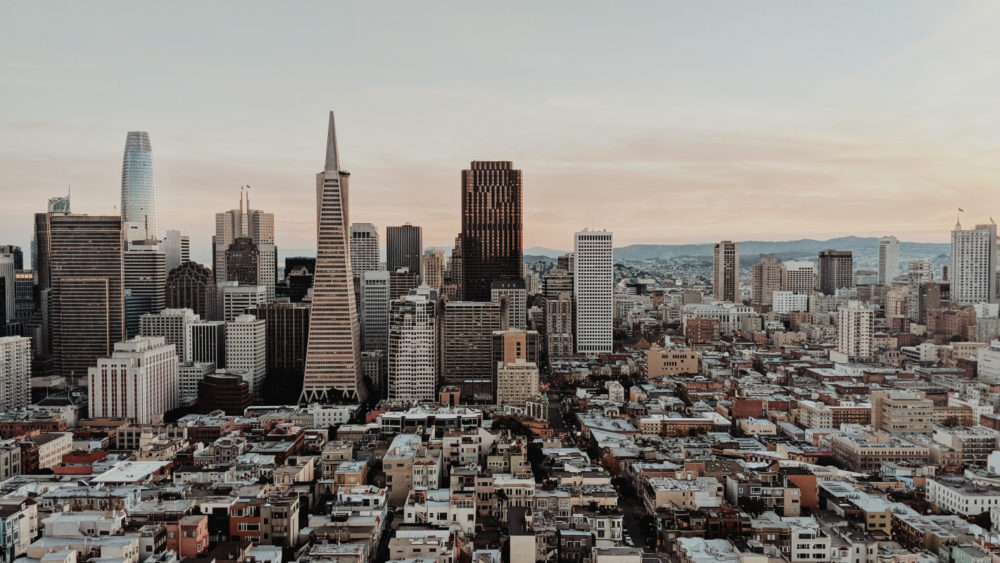 A bicoastal lifestyle is one that's challenging for the most organized of people. However, when you work in the west coast and spend time on the east coast too, it can be tough to juggle. The reasons for running this type of lifestyle can include working for two regional offices to cover a bereavement or maternity leave, or because a loved one lives thousands of miles away. Either way, how is this best handled so that life doesn't become overwhelming?
Here are some useful suggestions on how to pull off bicoastal living and keep your sanity.
Arrange the Accommodation
With a job in San Francisco and periodic extended visits to New York as well, what sort of plan makes sense? Would one of the furnished apartments in the San Francisco area be sensible when you know the West coast will be your primary location?
We would think that choosing one of the serviced apartments in the San Francisco Bay area is the right way to proceed. If this is where the head office is, then it's a no brainer. Blueground has furnished apartments to rent in the San Francisco area including in the exclusive Nob Hill, the Marina District and in SoMa too.
With SF living settled, then it's time to arrange New York living next. Whether you need to be in Manhattan, or whether one of the five boroughs will be suitable is the main question. Once that's decided, it helps narrow down a suitable place with the right amenities available. New Yorkers love their apartment amenities after all!
Optimize Your Life
With time spent traveling between SF and New York, you'll be spending a good few hours in the air. Try to use this time productively even if that means using it to catch up on reading. You can use the time on the ground usually reserved for reading and switch it to work-based activities instead.
Time management will become even more important when trying to balance two coasts, and effectively two lives. Whatever you can automate, do so. This reduces time spent needlessly on tasks that can be handled automatically now.
On each coast, you'll likely have different social circles and even dissimilar activities too. This is possible when optimizing already to reduce the time it takes to keep your life on track.
Consider Some Minimalization
While being a minimalist might not be your usual life stance, trying to create a very full life in two locations becomes both expensive and a time drain.
When embracing minimalism, it means reducing the number of possessions. The thinking is that our possessions end up owning us if we're not too careful. They need a place to stay, to be cleaned, get repaired, and eventually, be replaced. Depending on how many things you own, it becomes a chore to own too much stuff. Eventually, people take consumerism to a level where they need to put some possessions into storage.
The situation becomes far more acute when you're living bicoastal. You cannot travel with much. Trying to replicate a complicated life in two locations is hard enough. Simplifying makes it just that bit easier.
Dress Appropriately for Each Coast
Each coast and even certain cities have a dress code. If you want to fit in when living in New York or San Francisco, it pays to have a different wardrobe for each place. The clothing choices should still be ones that you enjoy wearing, but also appropriate for both the dress style that's more prevalent there and the different weather patterns too.
The more laid-back style of the West coast is going to look out of place to New Yorkers. It will immediately tell them that you're from out of town. This separates you from other people making it more difficult to develop friendships, make new business connections, or get a good dinner reservation.
Order Food Online & Get Household Help
You'll want food to be stocked when you arrive at either home. Coming back to an empty refrigerator will only leave you relying on late-night takeout or fast food, which isn't always the healthiest. Order what you want online, and have it delivered before you arrive.
Also, get some household help if you can. That way, someone will be there to receive the grocery delivery and can put it the items in the refrigerator before they go bad. Also, they can spring clean the home when you're not there, so you're arriving in a hygienic place that smells good too.
Living a bicoastal existence isn't an easy thing to do. It can become necessary for a short period of time, but doing it over the long-term is certainly challenging. The more frequently you travel, the greater the need for extra recovery time. Not only will repeated jetlag catch up with you, but it'll be necessary to live a simpler life to manage two lives concurrently.