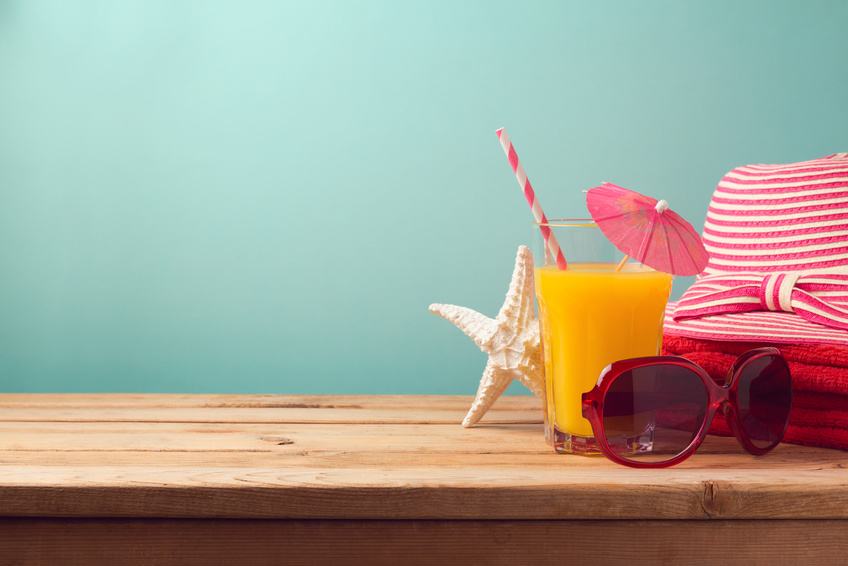 With the kids out of school, summer is the perfect time to take the whole family on vacation. Vacations are a great opportunity to have fun, bond with the family, and relax in style. In fact, 63% of Canadians agree that they choose a vacation destination that will allow for rest and relaxation. But one thing that can quickly turn a relaxing vacation into a nightmare is an injury or illness. So to avoid having an injury or illness ruin your fun-filled vacation, here are a few tips to keep everyone safe while traveling.
Before you do any sort of traveling, one of the most important things to do is to check your insurance. Different insurance policies may cover different types of injuries or illnesses, especially if you're traveling abroad. So because of this, it's important to understand your policy before you head out. While many people think their insurance will cover whatever happens, that isn't the case. So to ensure you're set if something does occur, check up on your insurance policy when you're planning a vacation.
Another important thing to do is to make sure your kids understand the importance of safety and know some basic boundaries. Teaching them to not touch things like broken glass or strange animals they come across can go a long way when it comes to avoiding injuries. But of course, accidents do happen. In fact, data shows that about 25,000 Americans sustain an ankle sprain every day. But starting with some basic boundaries and guidelines can be a great way to help your whole family avoid getting injured on vacation.
If you're going to be out and about in the sunshine all day, it's a good idea to take frequent breaks to rest, rehydrate, and get some shade. Sunburn, dehydration, and heat stroke are all common problems you can face when you're spending all day outside. So make sure the whole family takes a break every hour or so to rest up, apply more sunscreen, and eat and drink to keep their bodies feeling energized and healthy. This can be as simple as making sure you're eating a variety of foods to ensure you're getting those important minerals your body needs, like iodine, which the WHO shows 72% of the global population is deficient in. It's important to make sure your body stays hydrated and well nourished to make sure you don't get sick while on vacation.
Along with paying attention to warning signs that your body is feeling run-down or dehydrated, it's equally important to pay attention to warning signs in your surrounding environment. If you're vacationing near the ocean, it's always important to listen to the lifeguard and pay attention to nearby signs. Some areas of the water may be marked off due to them being unsafe — so make sure you heed these warnings. Additionally, it's important to pay attention to the weather. You don't want to get caught swimming in a pool during a thunderstorm. Overall, make sure you're always remaining aware of your surroundings to avoid getting yourself into a potentially dangerous situation.
Family vacations are a time to enjoy each other's company and have fun — not to spend time in an emergency room because of an injury. So as you're planning your upcoming vacation, make sure to keep these tips in mind to have a fun and safe trip.