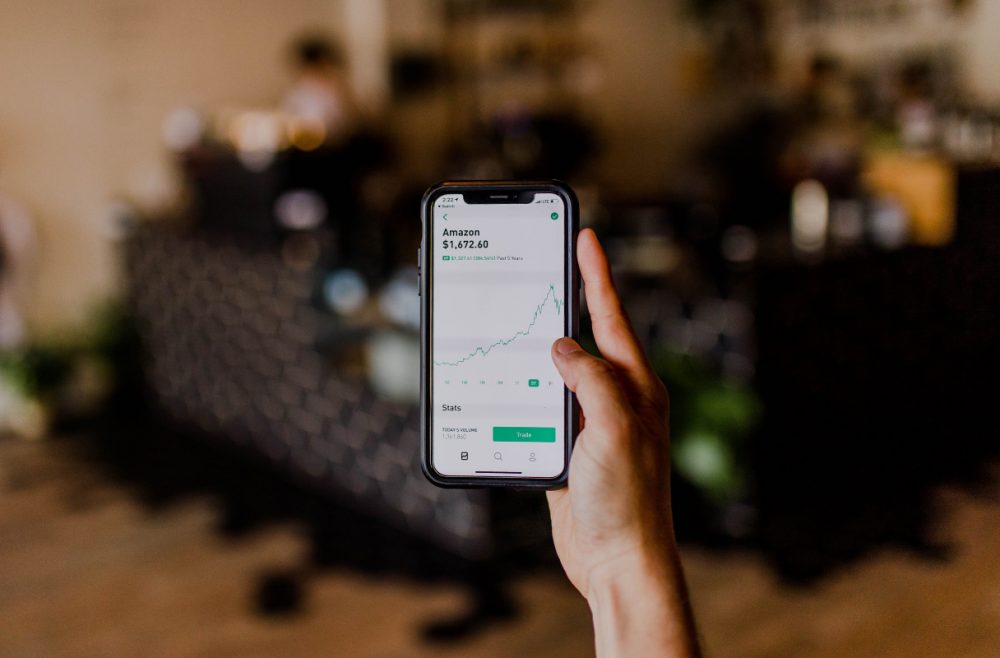 The stock trading sphere is witnessing a major revolution characterized by unlimited money-making opportunities. Nowadays, you only need to trade from the comfort of your laptop or smartphone. With stock trading, you have different ways of investing for a chance to make huge profits. However, making a profit is not easy. Plus, there is numerous information online that tends to overwhelm new players. Luckily, this article is going to delve into stock trading—particularly focusing on how to improve your trading skills.
The Basics
Of course, stock trading is a broad topic that requires time and effort. But you don't have to master everything to be a better trader. All you need is to have basic knowledge and the right skills to navigate in this thorny, complex sphere.
Terms and Phrases
Options trading comes with several terms and phrases. However, you don't have to understand all of them—especially if you are a beginner. However, if you are looking to expand your knowledge and become a better trader, its worthy understanding these terms and phrases. Some of these terms can be found on Google. Just go to Google these terms. Common terms include hedging, legging, and option pain. Others include open interest, synthetic, positions, and rolling.
Volatility and Implied Volatility
If you want to up your trading game, volatility is a subject you should deeply understand. It's an investment aspect that can make or break your trading game. Essentially, volatility is used to describe how quickly as well as how much a trade price is likely to change. Volatility affects price options. So, understanding this subject will ultimately benefit you. In particular, you need to understand both statistical volatilities as well as implied volatility. Understanding these two types of volatility will give you an upper hand when it comes to options trading. Among other things, an in-depth understanding of these two terms will help you understand how you can profit from volatility.
Risk Graphs and Risk-Reward Ratio
Options trading comes with a lot of risks. So, devising a proper risk management strategy is only going to make things better for you. Plus, even those successful traders have effective risk management strategies.
Risk management doesn't have a clear formula. It depends on your tastes and preferences. The bottom line is to device risk management ways that reflect your situation. The most common types of tools you can use to manage your option trading risks include:
Risk graphs

Risk-to-reward ration
Risk graphs is a representation of information like loses or profits (you might be exposed to in a position) in the form of diagrams. With risk graphs, you have tools that can help you determine whether the option you are intending to pursue has the right characteristics to give you the rewards you need.
On the other hand, the risk-to-reward ratio is a calculation that shows the relationship between potential profits and losses. These ratios can be used to ascertain whether the trade is going to profit you in the long run.
Pricing Models
Understanding pricing models can help you actualize your stock trading dreams. With pricing models, you will understand how various stocks are priced and the best strategy to use when investing your money. There are two types of pricing models. They include:
Black schools model

Binomial model
Of course, you can succeed without relying on these models. But, it's advisable to understand them—particularly how they work.
Auto Trading
With auto trading—a strategy that helps you top trade options—you will make profits without deciding what to sell or buy. With this strategy, you have a tool that will automatically give you instructions concerning stock to buy or sell. It's important to note that there are tools out there that are automated to do trading on your behalf. So, you can leverage these tools to thrive in stock trading. These tools will do business on your behalf. However, you will need to pay for these services. With these tools, you will be making money without any stock trading knowledge. However, this isn't the best way to go about your options trading. Whilst these tools come with advantages, they also have some demerits.
Options Greeks
As an investor, it's advisable to understand the 5 main options when it comes to options Options Greek. These main options include:
Delta

Theta

Gamma

Vega

Rho
Understanding these options will help you maximize your profits and increase your chances of making it when it comes to options trading. These Greeks represent a value that will determine how the price will change according to factors like price, volatility, time, and interest rates. Of course, they represent the theoretical aspect of options trading. But understanding them will help you forecast the behavior of price on the options.
Strategies
Besides these skills, you also need the following strategies to nail huge profits in options trading:
Consistency

—Consistency is key when it comes to option trading. So, don't give up on the first day. Keep trying. Keep practicing.

Discipline

—discipline is necessary if you want to be a successful trader. Don't let emotions run the show. Take control of your emotions.

Research

—research more. It's one of the best ways of mastering the stock trading game. Know the common terms. Research on the best option for trading best practices.

Confidence

—Exude confidence. Make bold moves.

Psychology

—stock trading is a game of psychology. So, it's better to tune your mind accordingly. Let nature take its course.
The Bottom-Line
Do you want to get into the stock trading lion's den? Well, sharpen your skills. Become a better options trader with the right skills. Remember, stock trading can be complicated and challenging—especially to beginners. However, with the right skills, you can beat the odds and collect huge profits. All you need is to learn the above skills and you will be getting to the dreamland. From understanding volatility to mastering options Greek—these are the skills you need to inflate your bank account. So, profit in style in stock trading with the above top skills.