After experiencing the pain of childbirth, I finally had my first child.
I am willing to give everything to this cute little guy.
But soon I encountered the problem that almost all parents face.
My baby always wakes up at night and then starts to cry, cry, cry. I was helpless and almost collapsed.
Fortunately, I got the help of an experienced friend to get me through the difficulties smoothly.
Now I am happy to share my experience here to help more parents.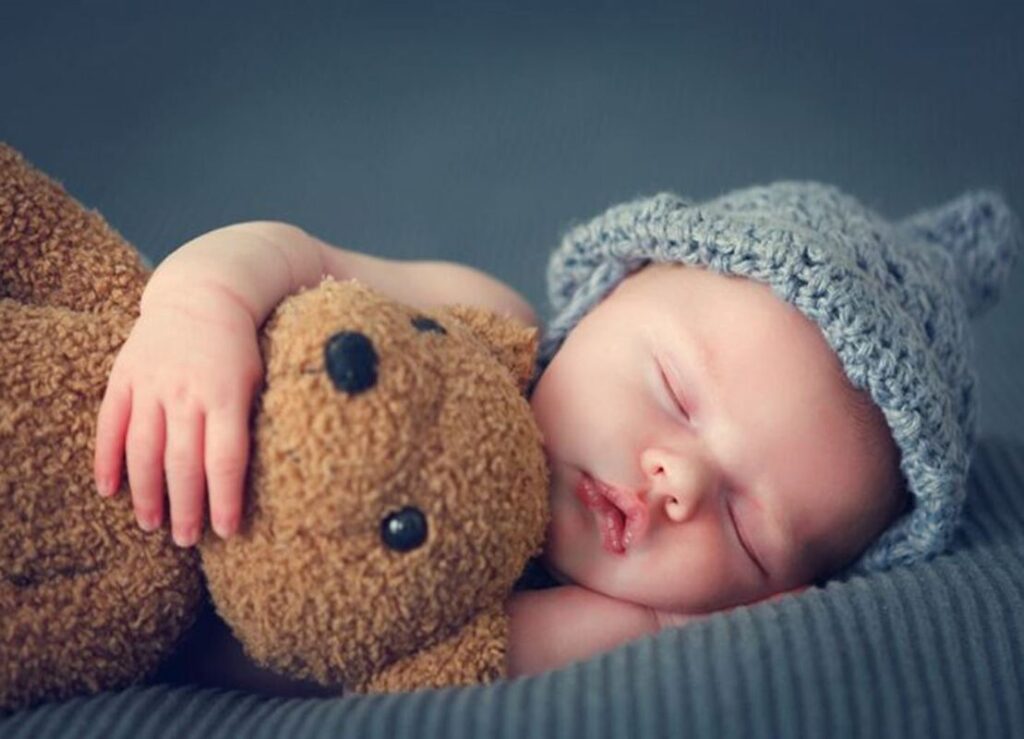 Master the baby's sleeping habits
Babies are not always noisy at birth, but as they age, they need less sleep time.
If there is no reasonable and regular sleep time, they are easily excited at night.
First of all, we need to understand the baby's sleep time at each stage.
The newborns are very quiet, they sleep almost from morning till night. The average daily sleep time is about 18 hours.
The sleep time for babies aged 1-3 months is about 16 hours.
Usually, they can sleep 4 times during the day, and each sleep lasts about 1-2 hours.
At night, babies can sleep for 10-11 hours. Of course, they sometimes wake up suddenly, maybe they are hungry, maybe they need to change diapers, maybe they just want the comfort of their mother.
When babies are 4-6 months old, it is best to sleep for 14 hours a day.
At this time, the baby will slowly develop a normal play and rest time, and sleep time during the day will be reduced.
Babies from 7-12 months of age may sleep less frequently during the day, and their sleep time throughout the day is basically about 14 hours, and they sleep for 1-2 hours each in the morning and afternoon.
Babies in this period basically wake up early after going to bed all night and need to change diapers many times at night.
Set a Bedtime Routine
0-1 years old is a critical period for the formation of a baby's sleep behavior.
The 24-hour circadian rhythm is generally established within 1 year old.
According to the baby's sleep pattern, parents can deliberately help develop their babies' regular schedules from four months onwards.
Give sufficient external stimulation during the day. Talk to your baby more while playing.
Properly control the baby's sleep time during the day. If the baby sleeps more during the day, then sleepless at night.
Before the baby goes to bed, keep a quiet period or a fixed bedtime behavior.
For example, bathing the baby before going to bed, dimming the bedroom lights, humming a lullaby softly, etc.
When they develop good work and rest habits, babies will realize that it is time to fall asleep when taking these behaviors.
You can also provide your little one with a pacifier so that the baby can sleep peacefully.
Let the baby fall asleep in the crib.
Often falling asleep in the arms of the mother or sleeping in the stroller will make the baby develop a habit and fail to develop the psychological connection of falling asleep in the crib.
So when your baby is tired but still awake, put the baby on his own bed and let the baby sleep there.
You can use the bassinet that attaches to bed. So you can look after your baby at night.
Good sleep is inseparable from a good sleeping environment.
A good crib is essential for the baby. I chose a multifunctional bedside sleeper crib for my baby.
Since the crib is too big for a newborn, I bought a baby nest and a blanket from an online store for him to use in the crib.
At night, I can accompany my baby to sleep but not on the same bed. This portable bassinet can also be used as a cradle.
With wheels at the bottom, I can push it anywhere I want to go in the house.
I don't need to buy an extra mattress, but for the baby to sleep more comfortably, I put a blanket on the mattress.
This is a good shopping experience I want to share.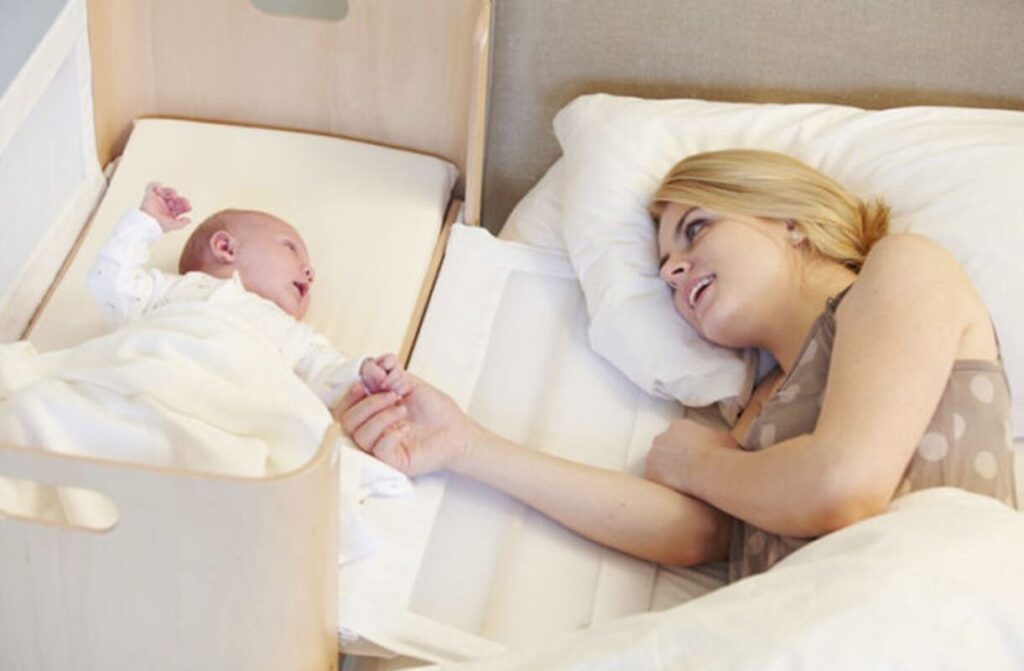 4 Tips
Don't hold your baby to sleep
Sleeping with your baby can indeed give your baby a sense of security, which can make him/her fall asleep faster, but it is also easy for the baby to form a dependence.
This kind of dependence makes it difficult for the baby to fall asleep alone, and also prolongs the baby's falling asleep time, which is likely to cause difficulty falling asleep.
Don't sleep in the same bed as your baby
Although the baby sleeps next to the parents to take care of at night, it will bring some damage to the baby's health.
The carbon dioxide exhaled by parents during sleep will diffuse around the baby all night, preventing the baby from getting fresh air.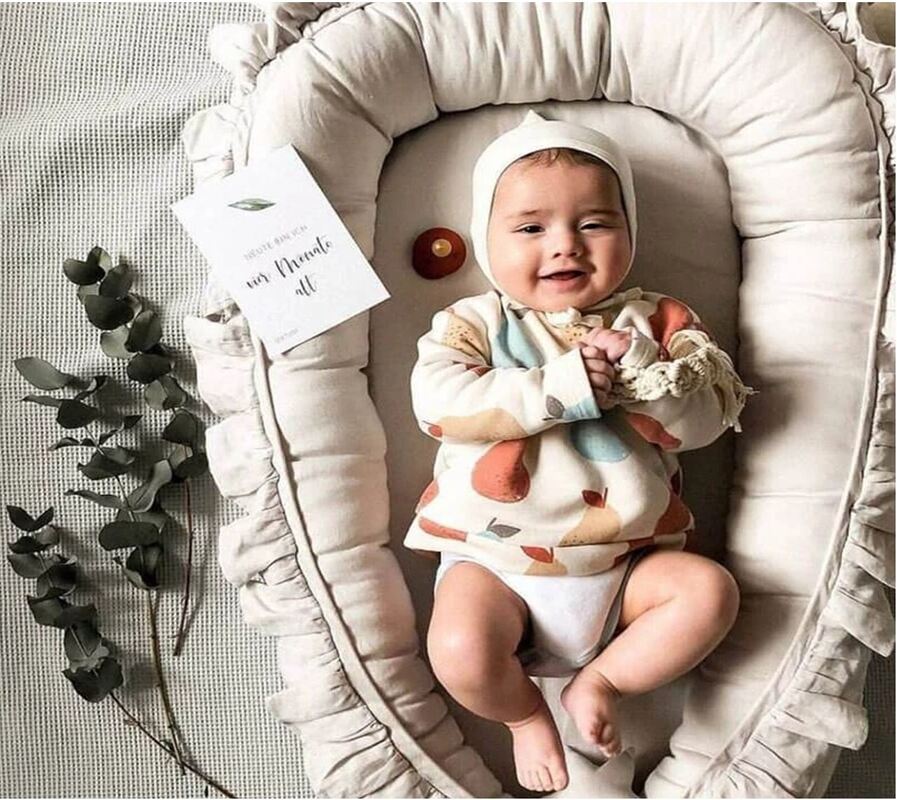 Don't disturb the baby easily
If your baby squirms, whine, and even cries a little in his/her sleep, do not touch or feed the baby.
In this case, the baby can usually continue to sleep, parents should not give too much intervention. After a few minutes, they will go back to sleep on their own.
Don't turn on the light to sleep
Some parents will keep the lights on all night for the convenience of feeding and changing diapers, which harms the baby.
Medical research has shown that babies sleeping in an environment where the lights are turned on all night can cause poor sleep, shorten sleep time, and slow down development.
Because the baby's nervous system is still in the developmental stage, the adjustment function of adapting to environmental changes is poor.
The lights in the bedroom are turned on at night, which will change the natural law of day and night that the human body adapts to, thereby affecting the baby's normal metabolism and harming growth and development.