As Memorial Day nears, you want to be prepared to honor the heroes who gave their lives so we could live ours in freedom.
Thus, you may be wondering just what is the proper way to display the American flag?
What are the rules of honorable American flag display and how are they put into practice?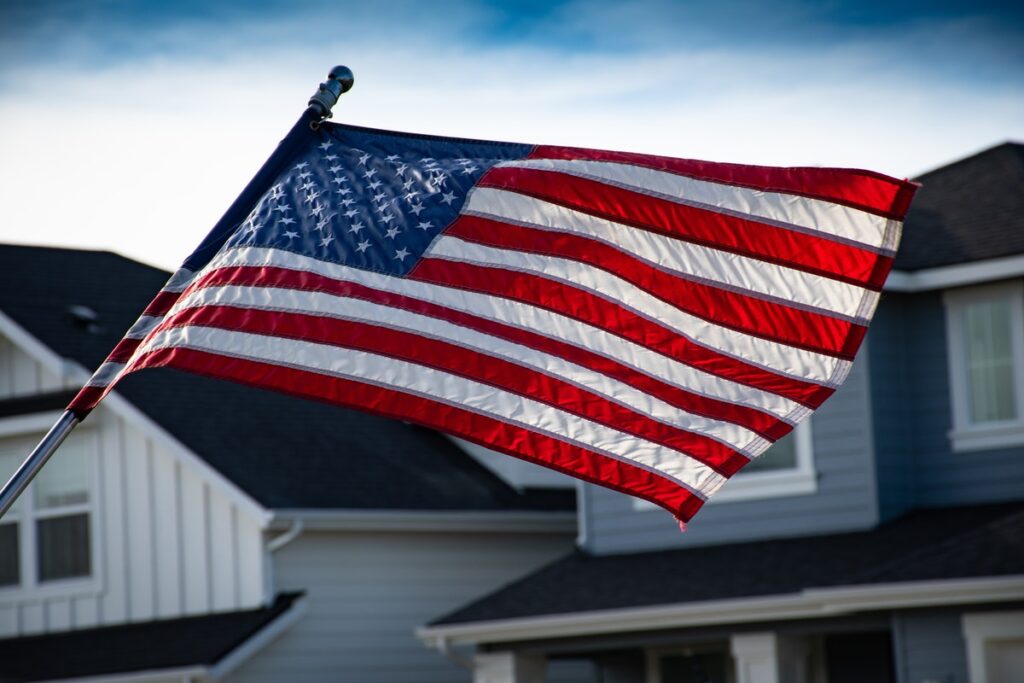 How do you know when to fly at half-mast or to take your flag down?
If you're wondering about the correct etiquette of how to hang an American flag, you're in the right place.
Read this guide to learn all you need to know about flying the U.S. flag.
Displaying Your American Flag
Generally, the American flag is displayed at an upward 45-degree angle from the front of your house.
Displaying it horizontally is also acceptable, though.
The flag must be securely fastened to the pole and the pole securely fastened to the house.
As you probably know, it's very dishonorable to let the flag touch the floor. If it happens, the flag must be retired.
Use the designated rings in the flag to attach it to the rope on the flagpole.
Use bolts/screws to permanently attach the pole to the house.
Also, don't use an amateur, homemade, jerry-rigged pole or any similarly questionable system to support your flag.
Get a real flagpole and flag from a quality brand like Flagpolefarm to ensure your flag stays up.
Taking Down/Transporting/Storing/Retiring Your Flag
Essentially, whatever you do to or with your flag must be done with respect.
It is the symbol of our nation and must be treated with the dignity and seriousness it deserves.
As such, there is even an official U.S. Flag Code written into our laws as guidelines on how to treat the flag.
It states that a flag that touches the floor or becomes tattered, torn, or otherwise unsightly, must be retired.
Retired means "destroyed in a dignified way, preferably by burning."
To store it, it must be folded properly and stored in such a way that it is protected from being torn/soiled.
When moving it, keep it folded and be careful not to let any part of it touch the ground.
High winds can cause your flag to fray. Pay attention to the weather and take down your flag if winds are
When/How to Hang an American Flag at Half Staff
You may also sometimes have to fly your flag at half-mast. This is an official government ordinance.
The president of the United States and other government officials will sometimes require the flag to be displayed at half staff in honor/memorial of an event, a person, or persons.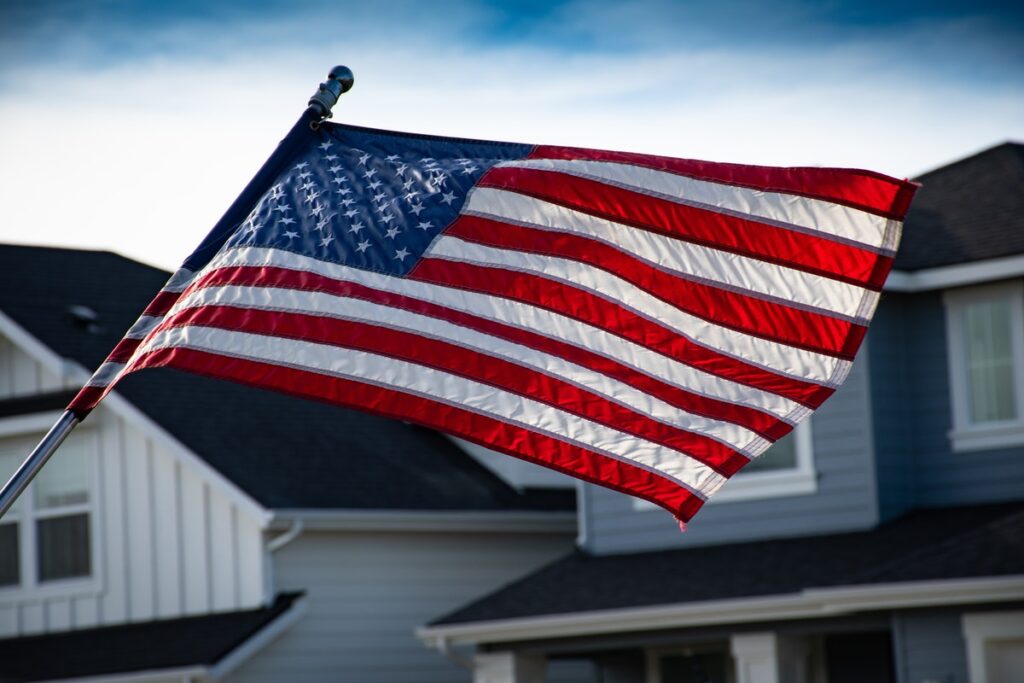 Memorial Day and Pearl Harbor Remembrance Day are common, reoccurring examples.
But half staff days can be ordered at any time throughout the year. To know for sure when, check HalfStalf.org every day.
This site also includes the official instructions for each particular half staff observance.
Hang Your Star-Spangled Banner With Pride
Let your star-spangled banner wave with dignity and grace.
Follow these guidelines on how to hang an American flag to honor your country properly.
Now find more great tips like this on our Lifestyle Blog.