Where To Go For Back To School Lunch Shopping
Back to School season is upon us and is your KITCHEN ready for making lunches and after school snacks? Well, mine was not, but this week I got it together before the kids had their first day of school. I didn't want to be in panic mode the night before. So I headed to my favorite place to get back to school stuff…WALMART. I can get the kid's school supplies, food, drinks, and even some clothes for them all in one stop. Walmart was made for Moms, I swear!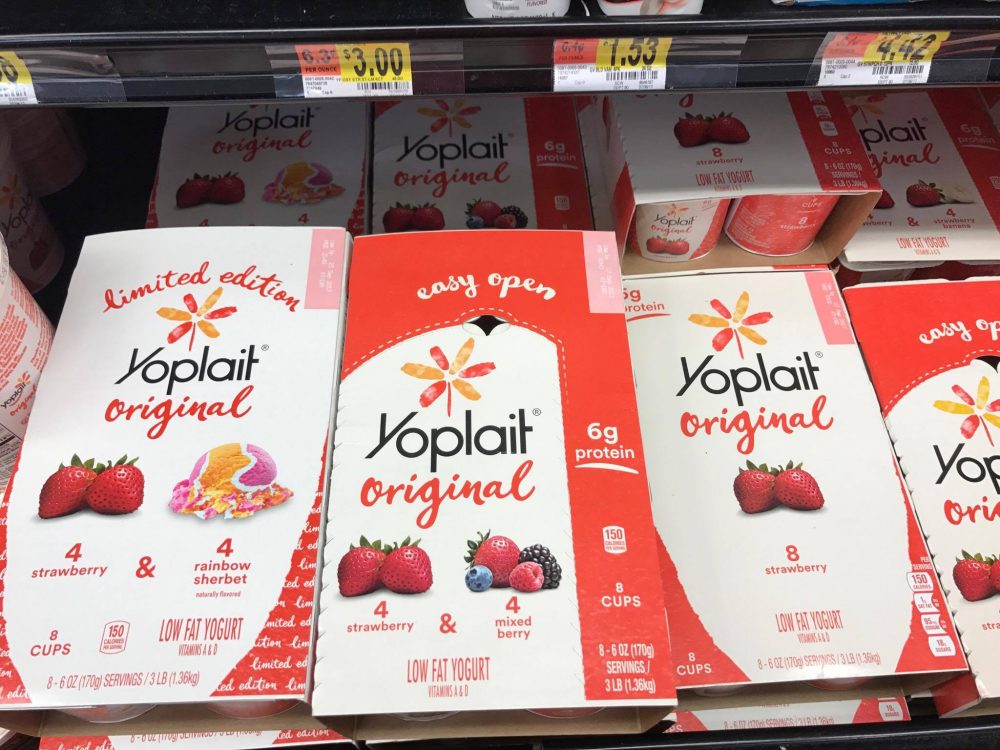 Stock Up On Snacks
I was super excited to see the Yoplait Multipacks come in a new cool box that is easy to open and store in the fridge. I hate when the yogurt containers get pushed to the back of the fridge when the kids are looking for something, and then we forget about them, so they go bad. Big waste of money! But now the boxes can hold the yogurt containers intact plus I can tell when I need to get MORE! My kids will eat Yoplait yogurt for breakfast, lunch, and snack, so I keep them stocked.
One of their FAVORITE FLAVOR is Harvest Peach which comes with the yummy Strawberry that is always a winner with the kids. Yoplait Multipacks comes in many flavors:
Original Strawberry 8 pack
Original Strawberry/Mixed Berry – 8 pack
Original Strawberry Banana – 8 pack
Original Strawberry/Orange – 8 pack
Get Kids Involved
My kids are teens, so they are pretty picky when it comes to snacks and lunch food, so I also created a LUNCH AREA BOARD for them to write down their ideas. It's on a huge post-it note on the fridge. This is the first week, they haven't written anything yet but wait until they have boring lunches like PB & Jelly then they will come up with ideas. I also like that I'm involving them too.

Plus they are old enough to make or get their own snacks, but I don't want them eating up everything so I created a snack area where they can just grab what they want. I make sure I have plenty of lunch packing gear on hand! My oldest he only wants his lunch packed in a paper bag, he is too cool for lunch box.
Create a Snack Area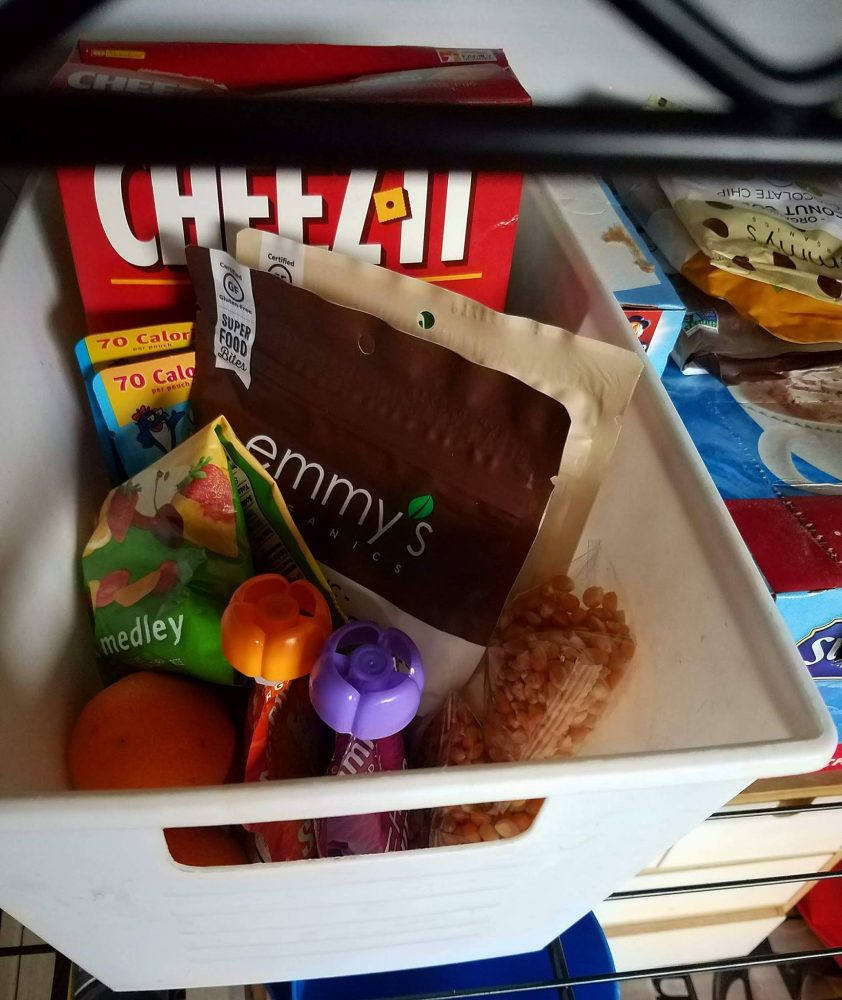 Have Cool Lunch Accessories
My youngest well she loves all the cool lunch boxes and containers so this year I was prepared.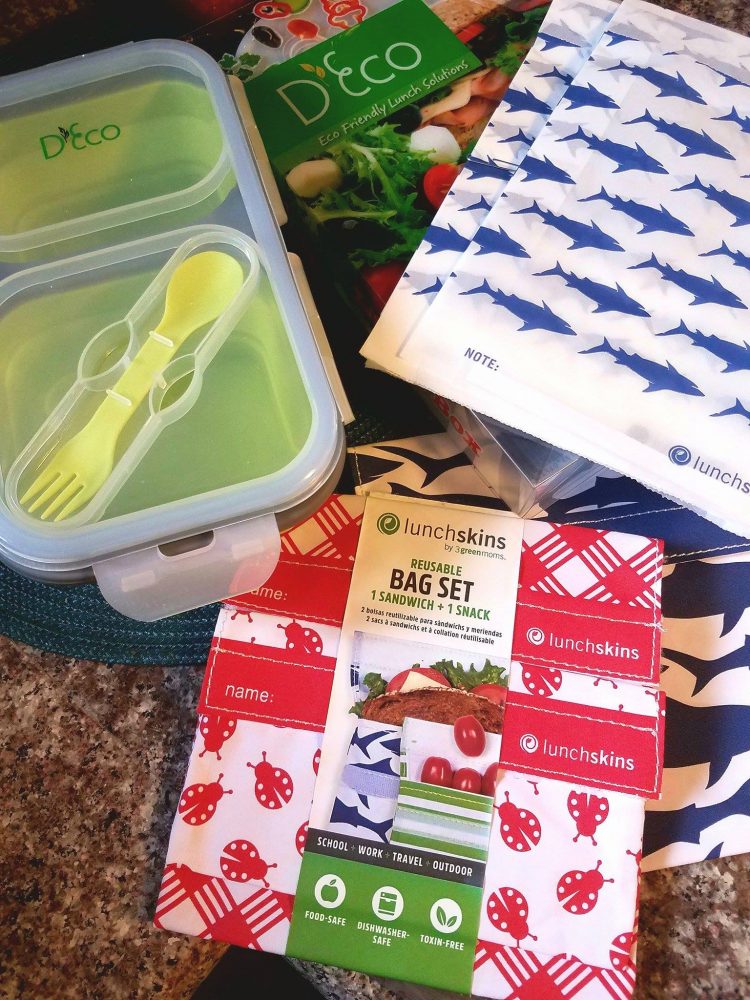 One other thing I do is make sure I have plenty of Fruit & Veggies on hand, just in case they want something healthy and usually, they do!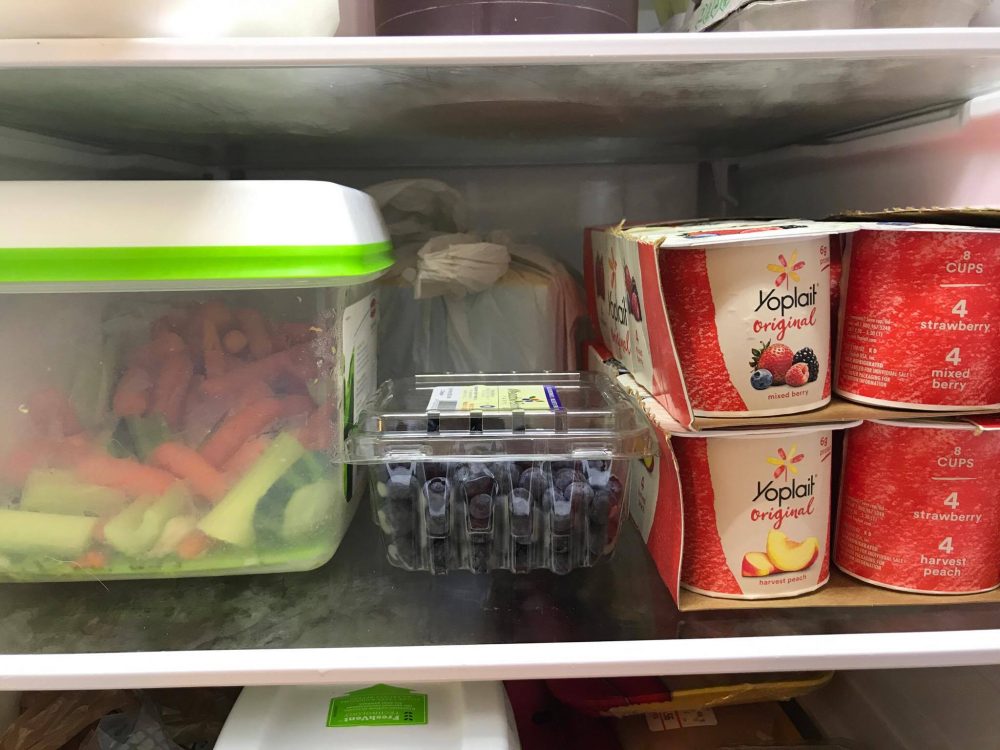 So if you need help getting ready for Back To School Lunch Making then make sure to visit your local WALMART and pick up items like the Yoplait Multipacks.
Do you have any tips to get your kitchen ready for Back to School?