Kids are ruling the trends of the modern market and influencing the marketing and sales decisions of companies.
Kids have dominated a significant part of a gamut of industries including apparel, FMCG, events, entertainment, fashion, self-care, and even hospitality.
Most of the brands are curating products which are targeted towards kids of varying age-groups and there are many which have thrived on the popularity of the niche to build a name for themselves.
In such a scenario, it is but natural that brands would want to rope in kids to be their spokesperson, not literally but figuratively!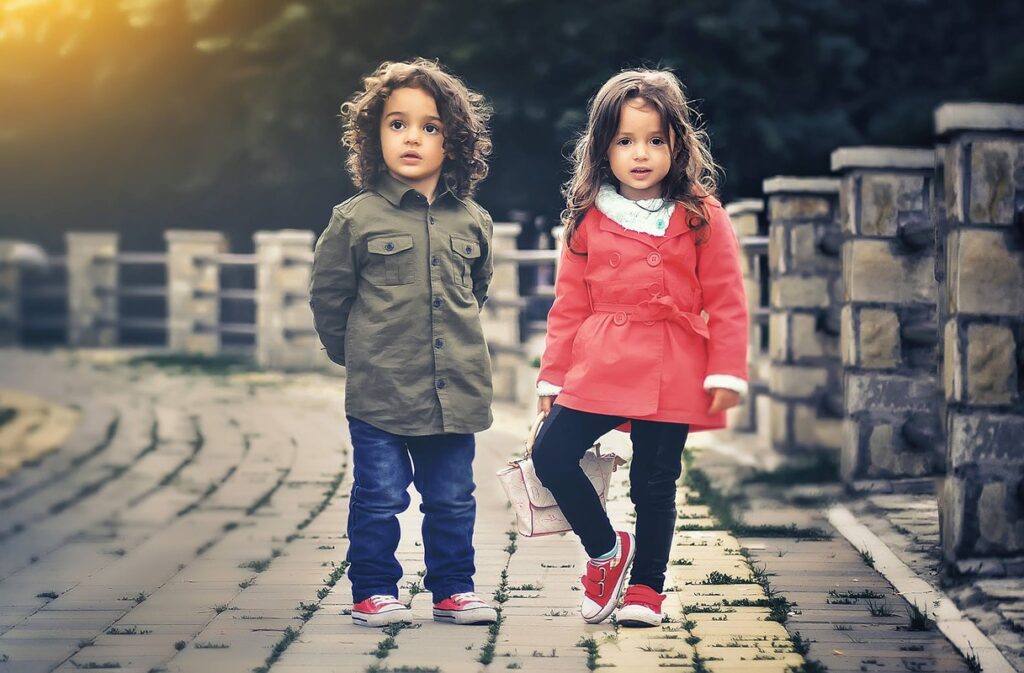 The concept of child modeling is prevalent for ages but with the streamlining of the industry, there are a plethora of options available for parents who would want their kids to be on camera.
A tough nut to crack
The choice of a suitable modelling and acting agency is extremely important and the most essential task for a parent.
Do not rush into the decision or jump to conclusions beforehand since this shall decide the future of your kid.
Introducing your child to a new environment will influence his/her psychology too, irrespective of the fact that he is a toddler or teenager.
Therefore, you must not shy away from testing the environment of the agency and the kind of work it offers.
Casting details
First things first, you don't want your child to be a mismatch for the agency.
Hence, it wouldn't hurt to go through the website of the company and learn about what kind of projects they are currently handling.
Most reputed agencies have a separate portfolio on their website which gives the viewers an insight into their past projects.
Prior knowledge about the clientele will ensure that your child will not be associated with a brand which is not relevant to his age.
Moreover, if you have been approached by an agency, make sure to look at the picture of existing child models to understand what looks or pictures will get you through.
While some agencies allow visitors to look at pictures of their models right on their website, others also prefer to keep it private.
Proximity
Surely, you don't want to be travelling with your child over long distances just for a half an hour meeting.
In order to ensure that the utility of time is maintained, you must choose a location which is nearer to your residential address.
A cohesive piece of advice here would be for parents who are venturing their kid in child modelling.
Always check for the clientele of the agency in order to ensure that the project your kid procures post the finalisation stage are also situated locally.
This shall not meddle with the school timings of the child, which brings us to the next important criterion of the list.
Compliance with school authorities
If you child has started going to school, you would not want the education of your kid to get affected due to shoot timings and duration.
This is exactly where a child modelling agency comes into play.
A renowned agency would ensure that the shoot schedules do not come in between school hours and if at all it is needed, also helps the parents to seek permission from the concerned authorities.
Make sure to straighten it out with your agent/agency before you sign anywhere.
Fuss over fee
Well, to address the elephant in the room, which is the topic of fees to be paid.
If you are a parent who has been receiving calls from some agencies, you do know that at least some of them ask for an upfront fee, isn't it?
To answer it simply, any agency which has connections with multiple brands always asks for nominations.
This means that you are not supposed to pay a sum till your kid has secured a project through the agency.
Once you seal the deal with the brand, the agency shall be expecting its commission.
Selecting a child modelling agency is no less than a herculean task which expects you to cater to every little nuance and straighten all the creases.
Make sure to do a thorough background check before you decide for your child's future.