Did you know that playing video games comes with many benefits, such as advanced critical thinking, improved manual dexterity, and enhanced creativity?
Just like solving puzzles, gaming helps kids develop cognitive skills, social skills, and confidence.
While there is an ongoing stigma around video games, gaming can help kids as long as it's in moderation.
Now, we know what you are thinking. But gaming can be expensive. That is certainly true. The developers behind the games make money through in-game purchases.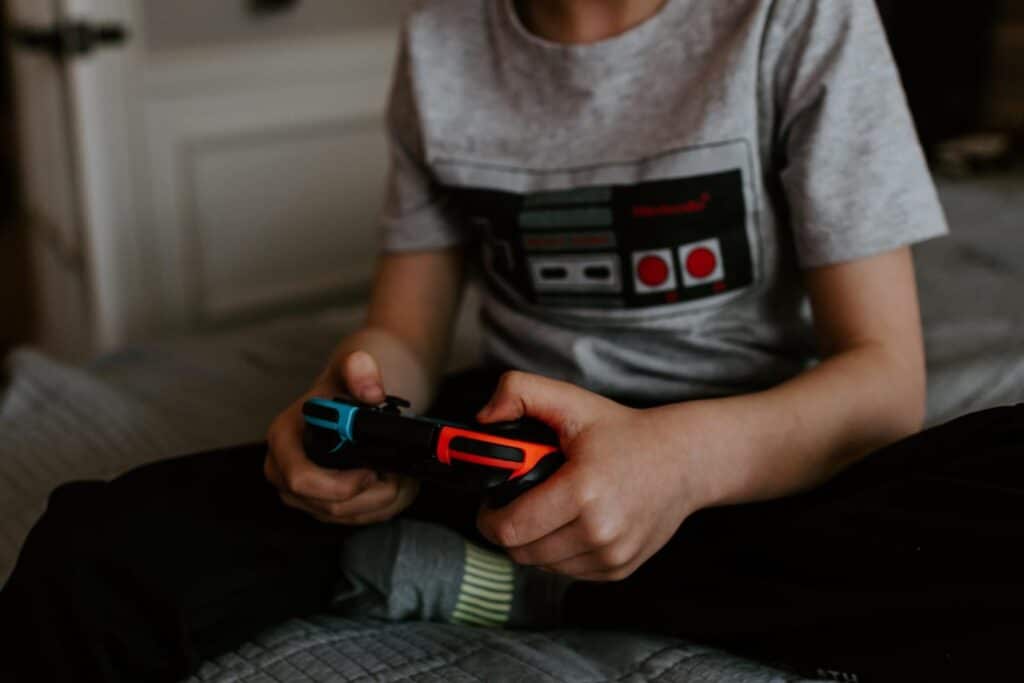 These purchases might come in the form of rare skins, virtual currencies, and cool in-game items that are sure to elevate your childrens' gaming experience.
Some items would cost around a dollar, others would be priced at around a hundred bucks. Gaming is, after all, a hobby that can easily be costly.
But believe it or not, there is a perfect way for you to get the highly coveted gaming cards for free. GCLoot is a legit get-paid-to (GPT) site made for gamers by gamers.
It is a fun way for you to support your kids' hobbies and extracurricular activities without breaking the bank.
First, let's take a look at GCLoot and how it works.
How GCLoot Works
In a nutshell, GCLoot connects researchers and corporate brands with users for direct engagement and valuable marketing insight.
GCLoot is, first and foremost, a GPT (get-paid-to) site made for gamers by gamers.
If you are an avid player with some extra time, you would love the opportunity to earn gaming cards without spending a single cent.
Complete daily online tasks such as watching ads on a video, sharing your opinion in surveys, and downloading apps.
Instead of doing these activities normally for free, get paid with points instead. The more points you accrue, the greater rewards you can claim in GCLoot's Rewards Store.
The Reward Store holds a bunch of fantastic prizes that will make any player drool.
Enjoy Steam Gift Cards, Discord Nitro, VBucks, League of Legend rare skins, and so much more.
Trust us, you will be your kid's favorite person in the world once you get them these.
Ways to Earn Free Gaming Cards on GCLoot
GCLoot offers multiple ways to earn points. Optimize how many points you can earn in a day by doing the following tasks:
Watching Videos
As simple as watching videos can earn you money. The points awarded to you with every video you watch would depend on its length, how many ads it contains, and the video provider.
GCLoot currently has two video providers: Hideout.TV and Lootably.
Both providers offer unlimited credit, which means you can watch as many videos as you can daily.
Taking Surveys
If you are someone who delights in answering surveys, this might be your new favorite pastime.
By sharing valuable insights, you help companies make improvements to their services.
Not only that but you can also earn free World of Warcraft gaming cards for your kids.
Completing Offers
Most offers available on GCLoot require you to download gaming apps and spend a certain amount playing them.
You must clear a level or two before the points are credited to your account. Not to worry, most gaming apps you can play are available in iOS and Android.
Now, what better way to relax after a long hard day than playing games and getting paid for having fun?
Kick back on the couch with your kids and spend quality time with them playing fun mobile apps.
Inviting Friends
Here's where having a lot of friends can come in handy. We get it. Being a parent is a full-time job. There's just no rest when it comes to taking care of your kids.
While GCLoot is a fun and stress-free way of making money on the side, you can't possibly spend all your time on it.
But thanks to GCLoot's referral program, you can earn points even when you are offline or busy. Just invite your friends to get points every time they earn points.
With this strategy, you can watch your points grow in no time at all.
Your Kids' Favorite Gift Cards – GCLoot has them all!
GCLoot offers a wide assortment of rewards you and your kids will surely love. Hey, parents can game, too!
There are over 100+ game cards available.
If you are an avid player of DotA or know someone who is, then a DotA gift card is the perfect gift for any occasion.
Popular games such as Overwatch, Minecraft, Roblox, Fallout 4, and more have game keys waiting to be claimed by you.
Save up on video games today!
Gaming is not entirely the enemy.
With proper moderation and balance, kids can have tons of fun while also learning how to solve complex problems and build their confidence.
But of course, just like any other hobby, gaming can get expensive over time.
To minimize the cost of gaming, you can work with GCLoot and earn legit free game cards.