First dates can be nerve-wracking, especially if you haven't been to one in a while.
Aside from the million "what if" questions you conjure up in your mind, you might also be thinking about what to wear.
You may even want to look for stylish leggings, tops, and footwear to take your fashion game to the next level.
That being said, when it comes to first-date outfits, it's all about being comfortable while still looking stylish.
You want to look like you didn't try too hard, after all.
Unfortunately, that can still be a tough act to pull off as looking effortless can still take a bit of effort, ironically.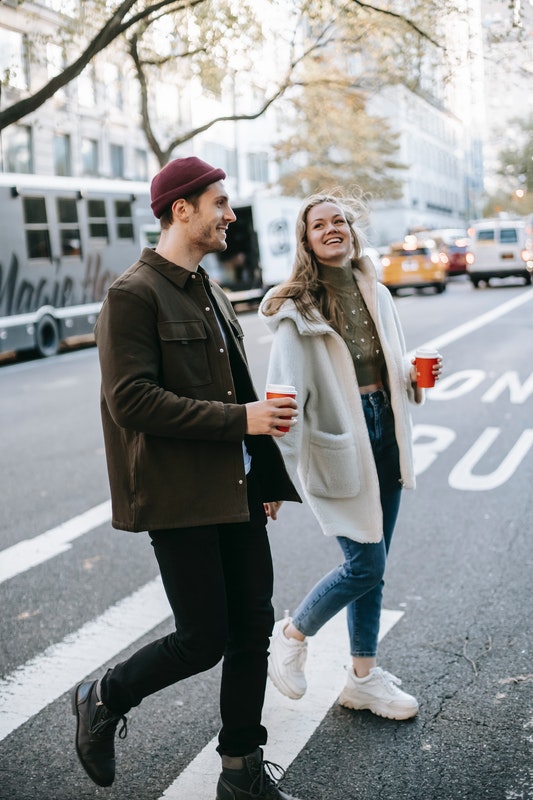 If you need a bit more help in planning the perfect first date outfit, here are a few rules that you can keep in mind:
Wear Your Trusty Little Black Dress
When in doubt, reach for your LBD for foolproof glam.
The LBD is a classic for a reason—it just goes with anything.
Just make sure to wear the right shapewear under it so you look your best, regardless of what your ensemble will be.
Wear it with a jacket and sneakers if your date is a bit more on the casual side.
Dress it up with stockings and a pair of heels if your date involves a visit to the theater and a fancy dinner.
Dress Down Your Work Clothes
If you're meeting on a weeknight and you're coming straight from the office, skip wearing your blazer or change your shoes to look more date-ready.
Leave your comfy blouse on and opt for open-toed shoes instead of your usual work pumps.
You will feel more comfortable and laid-back when you have less of your corporate wear.
Match Your Outfit to the Date's Activities
First-date outfits can be hard to plan because you don't know what to expect.
But if you know what you and your date will be doing, planning your outfit becomes easier.
A great rule of thumb is to dress appropriately for what you and your date are going to do.
If you're going for a hike, a breathable top, leggings, and hiking boots should be fine.
Meanwhile, a dress and a pair of heels would match a romantic dinner date.
Go for smart-casual if you and your date like exploring churches, temples, and museums, where there may be a dress code. Being more aware of the plans helps you stay on top of your game.
Pair Your Jeans with a Romantic Top
Jeans are definitely fine to wear on a first date, so feel free to wear your old reliable denim bottoms.
However, this is not necessarily the time when you should be wearing your t-shirts with those jeans since it might be a little too casual for a first date.
Opt for a more feminine top like an off-shoulder blouse, a flowy top, or a cropped tee to dress up your favorite pair of jeans.
You'll look more put together and alluring that way.
Always Bring a Purse
A cute purse or bag can take your outfit to the next level, and it will also provide you with a way to keep all your essentials on your person at all times.
This includes your phone, your IDs, cash, and more.
Additionally, you have everything you need to make a quick getaway in case things get too awkward or uncomfortable.
You can call someone else to take you home, hail a cab, or book a ride with an app.
Even if your date did pick you up, they don't have to take you home if you don't want them to.
Unfortunately, not all first dates are meant to be magical, so it's in your best interest to stay safe while you're out with someone.
While making a good impression is important on a first date, don't obsess over it too much.
It's great to have a nice outfit, but it's even better if you and your date just enjoy yourselves.
Besides, if you and your date do hit it off, it should be because you also like each others' personalities instead of just your looks.