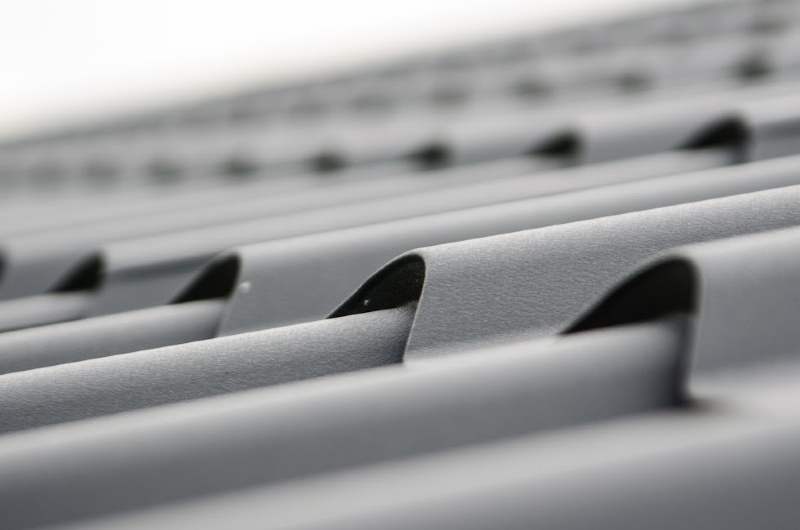 Every homeowner will always want both a sophisticated and a beautiful roof that matches with the aesthetics of their home. However, the roof can only stay this way if it is inspected and maintained regularly. A routine inspection will let you find problems that are relatively easy to fix. In this manner, you can save time and money in preventing minor problems in becoming major ones. This is especially true for places that are affected by harsh weather.
If you live in Colorado, then you must know the damage that the weather has brought to your roof. From the rain to hailstorms, these elements are a problem for homeowners who live in Colorado. Problems that range from leaks to broken shingles, these homeowners have spent money in fixing these problems. Some of them have also taken the initiative to inspect the roof by themselves. However, it is always advisable to have a professional inspect your roof if you do not have enough confidence and knowledge to do this job.
If you have the initiative and the confidence to inspect the roof yourself, then you can start by inspecting these parts of your home.
START BY INSPECTING THESE:
LEAKS
The roof must always be inspected for the presence of leaks. Unfortunately, homeowners tend to ignore these leaks. If left unfixed, these will cause serious damages to your roof and home. No matter how small leaks may look like, it can cause serious damages to the foundation of your home. This problem can also lead to the growth of molds. These molds can have serious health implications such as allergic reactions and will trigger asthma attacks for those who have asthma.
Living in Colorado, hailstorms can cause cracks that will lead to leaks. Remember that leaks will not fix themselves. It is important to stop these leaks before it becomes a bigger problem later on.
SHINGLES
Shingles are more than just for aesthetic purposes. Shingles are also designed to provide extra protection for your home from the harsh weather like severe rain or hailstorms. Due to these circumstances, it should not come as a surprise that some of your shingles will be either damaged or lost. This is why it is important to have a regular inspection of your shingles.
The shingles should be checked if they are blistered, missing, improperly installed, or show any signs of deterioration. Any signs of these must be fixed immediately. Remember that deteriorating or defective shingles can negatively affect the real estate value of your home.
VENTILATION
Having a properly-ventilated roof is a factor in making sure that your roof will have longevity. A properly-ventilated roof will prevent the accumulation of moisture, which can lessen the probability of the formation of molds. Not to mention, with proper ventilation, you can save on electricity cost by preventing the buildup of heat. This can lessen the use of air conditioning, especially during the summer. Inspecting your ventilation involves checking if your vents are intact and are free from debris.
FLASHING
Flashings are necessary in order to prevent water from entering your home. Basically, roof flashing involves installing thin metal parts that will redirect water into another direction. In this manner, flashings can prevent leaks and water damages. Since flashings are continuously exposed to water, you should not be surprised if these have damages or rusts.
Flashings should be inspected of the following:
Check if the flashings are properly installed
Presence of cracks and holes in the valley
Presence of rust
Check if the caulk is cracked
CHIMNEY
Do not forget about this important part! Remember that the chimney serves to vent smoke and other gases that are in your home. This will prevent fire and carbon monoxide poisoning. However, due to this function, your chimney will have a lot of dirt and other waste materials.
Here are some tips on chimney inspection:
If you have not used your chimney for a long time, then check for the presence of nests made by birds or any kind of small animal.
Check for the accumulation of creosote. The creosote is from a product from the combustion of wood. It has a tar-like consistency that will lead to a buildup in your chimney. This accumulated material will prevent smoke from escaping, which may lead to carbon monoxide poisoning.
Check for the presence of cracks on both the interior and exterior part of the chimney. Cracks may cause smoke to escape to your home.
Inspect if the flashings are still intact.
Make sure that the flue is clean. The flue is a pipe that transfers gases from the inside of your home to the outside.
Test if the chimney damper can close and open properly. The damper serves as the entrance and exit of air and other gases. It prevents the entry of either cold or hot air that enters through your chimney.
GUTTERS
Gutters are one of the most recommended ways in waterproofing your home. These can easily redirect water away from your home, which can prevent foundation weakening, flooding, structural damage, and others. However, its purpose is the same reason on why your gutters are prone to damage.
Here are some ways in how to conduct a gutter inspection.
Always use a ladder
Make sure that your gutters and downspouts are free from debris or any form of obstruction
Find leaks or holes that may be present on your gutter
ROOF SKYLIGHT
Skylights are a great way in taking advantage of the daylight. At the same time, it can reduce cost on your electricity bill, provide good ventilation, and can help save the environment. However, like every part of your roof, skylights will also need a routine inspection.
The weather will always be a problem for skylights. One example is a hailstorm. Hailstorms can crack open your skylight, which can result in leaks. It is advised to always inspect your skylight after the occurrence of a severe weather.
CALLING AN EXPERT
If you are not feeling confident enough to inspect your roof, then always have a professional roofer do the inspection. Most of them will offer an inspection for free and can even give an estimated cost for any repairs that may be needed.
If you are having a hard time looking for a local roofing company in Colorado Springs, check this website klausroofingcolorado.com. The experts there have a high rating that can prove how excellent their workmanship is. From licenses to insurances, they are guaranteed to give you a detailed inspection of the roof.
However, before hiring any professional roofer to inspect your roof, it is always important to consider these factors:
With the age of the internet, finding a roofing company to conduct an inspection may look easy as eating a pie. However, one should note that there are factors to consider in finding a legitimate roofing company. One factor to consider is that the roofing company should be a licensed company. Licenses should be presented before they will conduct a roofing inspection.
Even it is just an inspection, you must make sure that the roofing company you hired has insurances. Insurances will help protect you from any liability should an accident occur while your roof is being inspected.
Look for references and reviews
Reviews and references are an essential way of determining the level of professionalism and experience of a certain roofing company. However, be careful with reviews as some of them are fabricated. You can check if the roofing company is registered and has a high rating on the Better Business Bureau website.
Be careful with door-to-door salesmen.
Living in Colorado, hailstorms are always a problem. This kind of occurrence can cause heavy damages to your roof, which will result in expensive repairs. These kinds of damages may make you want to have your roof fixed immediately. You may even want to accept the next offer that will come to your door. However, remember to be careful with anyone who comes up to your door and offers to fix your roof immediately. Some of these door-to-door salesmen are unlicensed. It has also been documented that the work they do is of poor quality.
Like in all other places, Colorado requires roofing permits before doing any roofing repairs or replacements. A roofing permit will help you know if the company that you will hire is licensed or not. This permit will ensure that the work is regulated and will be able to finish smoothly.
THE IMPORTANCE OF A ROUTINE INSPECTION
Routine inspections are a must if you want to get the full value from your roof. It is important to schedule an inspection even if there were no storms or any harsh weather. This will make sure that any problems that you may have with your roof will be resolved immediately. You can always call an expert should you have any difficulties that are present. However, having an expert inspect your roof does not mean that you will be absent in this procedure. It is a must that the homeowner will be present for the job because you must have a firsthand look at any damages that your roof may have.
By doing this, your roofer will be able to discuss the needed repairs more properly and with more transparency.