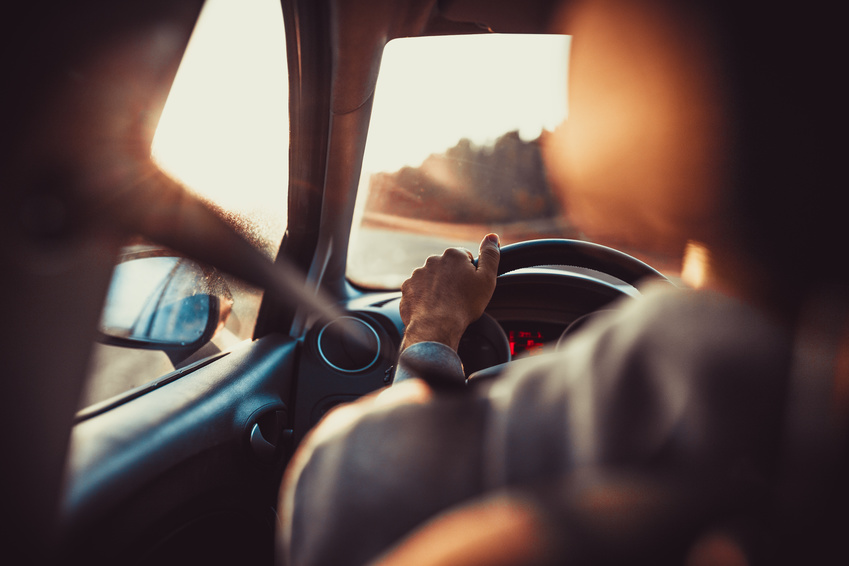 The holidays are in full swing and countless loved ones are making their way to visit distant family members. For some, however, the trip is even more harrowing when you have to travel across the country.
And traveling for the holidays isn't all it's cracked up to be. Between icy conditions, inclement weather, and traffic for miles, you might find yourself more frustrated than festive. In fact, it's not only the happiest time of the year, it's the busiest time for travel as well.
It's estimated that over 54.3 million people will travel more than 50 miles in the United States for Thanksgiving alone. If you're one of the many people traveling this holiday season, follow these tips and tricks for getting to and from your destination safely.
Get your car inspected
Many travelers hope to save a few bucks by traversing the country by car. Unfortunately, it's estimated that a whopping 75% of cars on the road are in need of some form of maintenance or repair.
Save yourself a headache on the long drive by getting your car thoroughly inspected before traveling this holiday season. This includes checking your tire pressure, ensuring your battery has no issues, and topping off your coolant levels. You should also pack an up-to-date first-aid kit, jumper cables, and blankets in case your car breaks down.
Keep your pet safe
In the event you're unable to get your pet boarded for the holiday drive, ensure you have the necessary items for longer drives. This includes a healthy supply of food and water, an emergency pet kit, plenty of poop bags, and the best toys to ease anxiety. You should also equip your pet with the proper ID collar and microchip them if you haven't already.
If your pet is prone to fits of anxiety, you can give them the proper dose of anti-anxiety medication in the form of a chew or tablet. Keep in mind, these are specially tailored to animals. Don't ever give your pet a human anxiety drug. You can also try purchasing a wrap or other type of blanket that cuddles your dog and offers a sense of security.
For when you finally arrive at your holiday destination, avoid giving your pet table scraps and be sure to keep any and all decorations out of your pet's reach. This will help you avoid an emergency trip to the vet.
Never drive drunk
This can be tempting, especially if you're celebrating with family, but you need to drive back to the hotel at the end of the night. It's estimated that around 71% of Millennials alone drink some form of liquor, wine, or beer on a regular basis.
It's easy to celebrate with your family during the holidays and get a little carried away. Instead of driving back to your hotel, however, prepare to sleep on the couch if you need to. No drive is worth your life.
Keep track of updates or changes
Whether you're traveling by car, boat, or plane, last-minute changes could happen at any moment. The best way to avoid traveling frustrations is by keeping tabs on weather and any delays to your flight. Luckily, there are countless plane-tracking apps that can deliver real-time messages right to your phone.
You can also call 511 for travel information in the United States. Just be sure to designate that duty to the passengers in your car.
Keep an emergency stash of cash
While you should never travel with excessive amounts of money on your person, keeping a few extra bucks in your car or wallet can help you out in a pinch. This is exceedingly important if someone manages to steal your credit card information or a gas station doesn't accept cards. At the very least, cash is often necessary for tolls. In the end, you never know when a couple bucks can help your journey.
Domestic travel as a whole is only estimated to increase. In 2017 alone, nearly 2.25 billion personal trips were made and increased by nearly 2% from the previous year.
When you're traveling this holiday season, remember to stay safe and have fun.