I am the queen of DIY. That means I do my own manicures too. I recently discovered some new products that you can use to create holiday inspired nails right at home. Are you ready for some fun?
Holiday Inspired Nails Right at Home
Okay, I do get my nails professionally coated with acrylic. I can do it myself, but my right hand ends up looking like a five-year old did it. So I get them coated for strength, and then I go home and do the rest myself.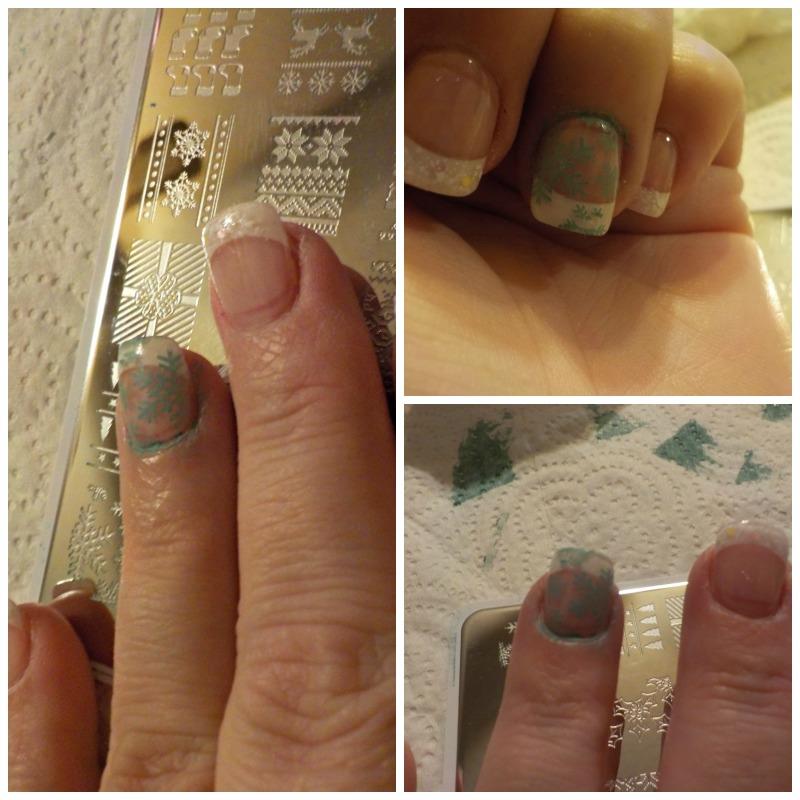 Recently I stumbled upon this really nifty MoYou London Starter Kit. It's so neat and comes with what you need to create a salon looking paint job right at home! So you get one stamping plate with a ton of different designs. The one I got has a bunch of "ugly sweater" designs, and some gorgeous snowflake ones too. You also get a rectangular scraper, and stamper, and White Knight white nail polish.
So Easy and Fun!
Creating these looks is so easy and super fun. Just choose what colors you want to use. Either use a dark base and stamp light, or vice versa. I happen to love french manicures and then I dress them up. So I chose a turquoise blue. Next choose your design. I chose some staggered snowflakes since we just got our first half-inch of snow.
Paint your design, and then scrape off the excess. Next, stamp your stamper down in one movement. Line it up with your nail, and sort of roll it on. That's it! It may take you a few times to get it right, but don't lose faith! Oh, and don't forget to seal it with a clear coat once it's thoroughly dry.
Get Wikkid!
Do you remember that Facebook video of the super glittery and holographic nail polish? If not, check it out.
https://www.facebook.com/Insiderbeauty/videos/445909142446156/
This is nail polish by Wikkid. A little company in UK that creates cruelty free, Vegan, and five free nail polishes. Take a look at their shades. Oh Mylanta! I want them ALL! They have glitters, holographic ones that change how they look based upon the light, and more.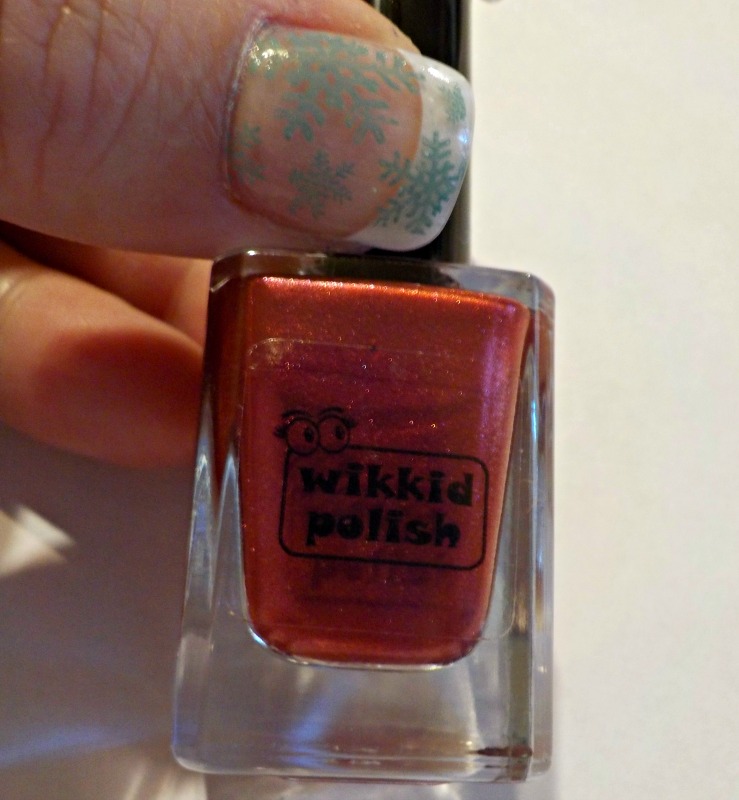 You can see more at Beautometry. Follow via Facebook and Instagram.