When it comes that time to start shopping for the holidays you often wonder where to even start. To begin with, you are probably going to have a lot of people on your list. This means you are going to need a fair share of options so you will have ideas to work with. Let's face it, holiday shopping with a single idea in mind can turn into quite the hassle. It's hard not to say that the more options you have to work with the better, right? Below you will find a number of gift ideas whether you are shopping for your kids, family members, or close friends.
Jambo Book Club
Who needs beautiful, vibrant books that star children of color make incredible gifts for parents, grandparents, aunts, and uncles to give to the children they love. Jambo Books is a children's book subscription company. They send 2 age-appropriate books to their subscribers each month that feature children of color as the stars of their own stories. Jambo books show children of color in situations where children's literature rarely places them – making friends, raising pets, loving grandparents and fighting dragons. The books arrive in boxes beautifully decorated with art that uplifts children of color with a personalized letter.
The Coca-Cola Trail Book & Christmas Gift Box
Perfect gift for a Coca-Cola fan, or anyone who enjoys visiting interesting sites and recent history. Box contains the "The Coca-Cola Trail" book. Over 200 pages and30 chapters, includes historic photos! It also comes with Coca-Cola pepper jelly with a booklet of pepper jelly recipes for the holidays, Coca-Cola glass with a candle.
Stitch People
Start with the DIY Stitch People book, the comprehensive guide to designing and stitching characters! It has hundreds of different pattern elements to help you get the perfect look for your family and friends. There are great qualities that come with introducing the kids to Stitch People like the following:
Create heirloom-quality, thoughtful gifts for your loved ones
Learn a new hobby
Do a fun project for your summer vacation
Have a hand-made Christmas, or another holiday
There are additional patterns for things like occupations and hobbies, farm animals, armed forces, sports, backgrounds, and more!
Good Clean Love Daily Care Kit
Feel your best by feeling fresh every day with our Daily Care Kit. The perfect combination of our gynecologist-recommended Rebalance™ Personal Moisturizing and Cleansing Wipes (12-pack) and two 8 oz. bottles of Balance™ Moisturizing Personal Wash, you can cleanse and eliminate odor while maintaining optimal vaginal pH levels in the shower or on the go.
Superfit Hero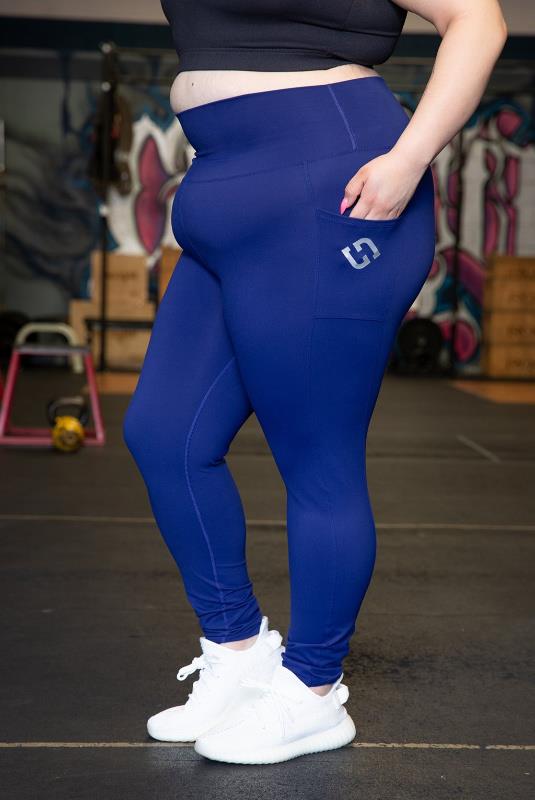 Superfits are designed for ultimate confidence no matter your sport or your size. Their signature products have been tested and approved by athletes size XS-5XL, making Superfit Hero the most inclusive premium activewear brand on the planet. Don't worry about pressuring yourself when you can be comfortable while wearing the leggings you love!
National Geographic Sustainability Kit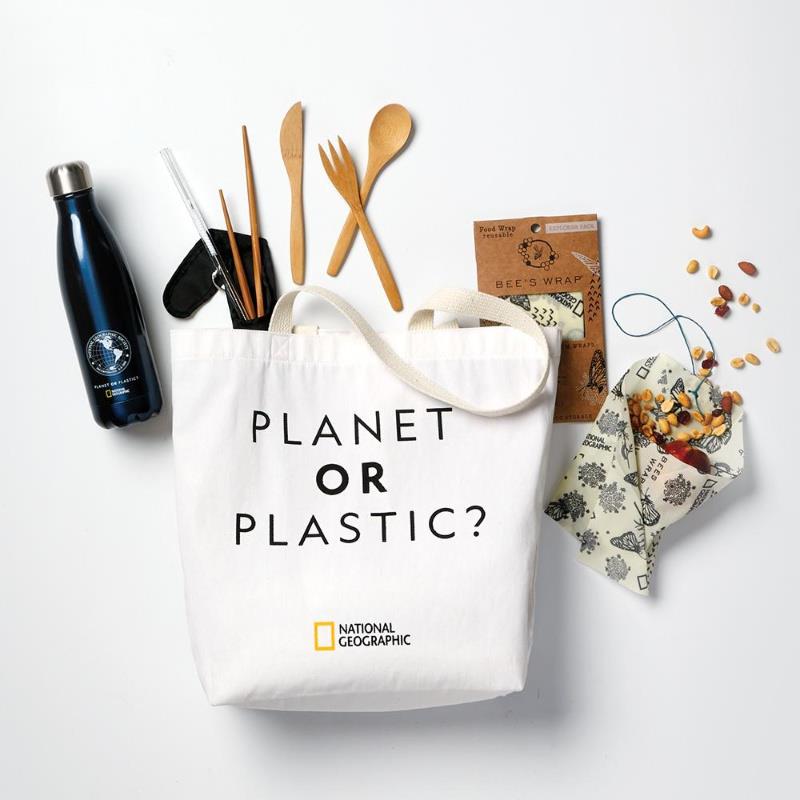 Be part of the growing global movement to keep single-use plastic from reaching our oceans. Real impact to reduce single-use plastic can be achieved if consumers make small changes in behavior, and our sustainability kit is a perfect way to start. The National Geographic Sustainability Kit includes the National Geographic Earthwise Planet or Plastic? Tote Bag, National Geographic Globe S'well Bottle – Navy Blue, Explorer Pack Monarch Print Food Storage Wrap, and National Geographic Simply Straws Reusable Adult Utensil Kit.
Alpine Start
Alpine Start makes a premium instant coffee perfect for adventurous souls, those who love to travel, backpackers, campers, busy parents, teachers – and well, everybody who loves coffee really. This year they've launched two new flavors inspired by the company's worldwide travels: Coconut Creamer Latte and Dirty Chai Latte. Thet have also just introduced their new 30 serving reusable Original Blend jar as well too.
Kitty Poo Club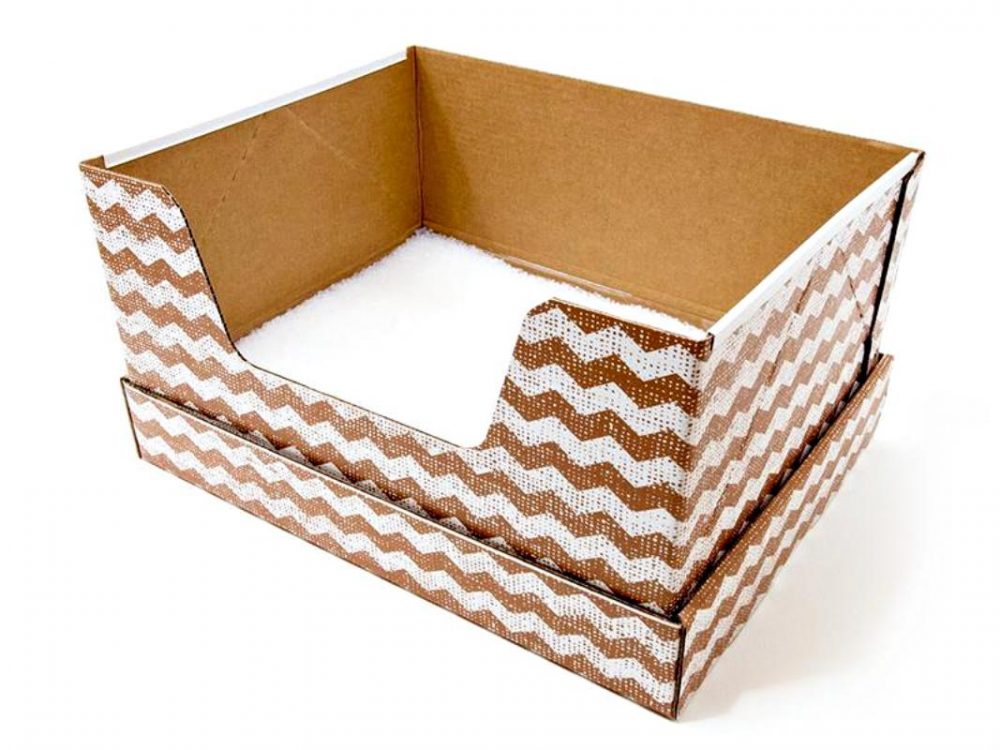 For less than some folks pay for regular kitty litter, you can sign up for monthly deliveries of an all-in-one kitty litter system that takes the "ew" out of "meow." Kitty Poo Club is the Dollar Shave Club of the cat owner world. Each month, Kitty Poo Club members receive a box made from 100% recycled materials, along with Kitty Poo's exclusive odor-destroying litter. And shipping is free. At the end of the month, the entire box gets closed and thrown away. The Kitty Poo Club litter and box system is a savior for all cat owners!
Hearth Hounds
This company offers beautiful keepsake holiday stockings that look like your dog. Almost every breed can be found on the company web site! These are not the traditional old-school needlepoint image stockings. These high-end beautifully embellished stockings are made with soft faux furs and are fully lined. Doesn't every pup deserve his own personalized stocking to hold his holiday goodies?
Vital Vortex Magnesium Relief Cream
Infuse your skin with soft starlight using our Vital Vortex Magnesium Relief Cream. Deeply nourish and instantly soothe tired, aching, and sore muscles with this silky-soft magic cream. It does not leave a greasy residue, making it the perfect everyday use cream. Use anywhere that needs soothing and revitalizing on the entire body.
Supernova Extra Strong Pain Relief Balm
Restore, recover and use it as a preventative athletic aid. This is the Big Bang of magnesium balms. The Supernova Mighty Magnesium Balm is powered with extra strength for those cranky aches. Its powerful formula provides instant relief so you can do better. Due to the strength of the magnesium chloride, it may itch for the first few minutes after application.
Hemp Theory Hemp Oil Extract Tincture
This tincture relieves pain, anxiety, stress and helps improve sleep. By leveraging Nanobidiol™ Technology, Hemp Theory Hemp Extract Oil provides an unparalleled hemp oil experience. Nanobidiol™ Technology is unique in that it nano encapsulates each hemp cannabinoid molecule to make it smaller. Because the hemp cannabinoid molecules are smaller, they are also more water-soluble. That increases the bioavailability of the hemp cannabinoid molecules. It is packed with Omega 3 & 6 fatty acids for overall health and brain function.
Hemp Theory Honey
This honey is wonderful for relieving anxiety and inflammation and improving sleep. It can be easily consumed on bread or in your morning tea! It provides a bevy of calming, pain-relieving health benefits and features Nanobidiol™ Technology, so it has a high bioavailability for an ultra-quick and clean onset of effects. The molecules quickly and easily enter the bloodstream, allowing for one of the cleanest hemp oil experiences ever. This product is also free of THC, so it doesn't produce any psychoactive effects.
Hemp Theory Hemp Gummies
These gummies are wonderful for relieving anxiety, sleep issues and knee, joint, and arthritis pain. They also may improve brain function, memory, and mood and reduce fatigue. Each of these delectable little gummies contains a nice dose of hemp oil for a multitude of medicinal effects. These hemp oil gummies are also so much better than eating ordinary CBD edibles, as their cannabinoid parties are nano-sized (via Nanobidiol™ Technology) and, thus, find their way to the rain receptors as quickly and efficiently as possible. The Hemp Oil Gummies also make it easy to monitor the dose of cannabinoids you're consuming—you will know exactly how much hemp oil you're ingesting.
Hemp Theory Powerful Fast Pain Relief Hemp Cream
Hemp Theory's powerful and fast-acting new pain relief hemp cream combines the ease and convenience of a pain relief cream with the medicinal benefits of hemp. It provides quick relief of back, knee, joint, nerve, carpal tunnel and arthritis issues. This pain relief cream is made from only the highest-quality full-spectrum hemp so you can get the pain relief you need without worrying about side effects or getting high. It is also different from the pain-relief pills you're used to taking, as it contains nanoencapsulated cannabidiol (via Nanobidiol™ Technology) that enters the bloodstream quickly and easily for ultra-quick pain relief.
Panda Mony Toy Brands
Panda Mony is guided by respect for kids and embraces the freedom of childhood. Panda Mony creates new and fun entertainment brands because they believe that each generation of children deserves stories and products of their own, respecting a child's intelligence and encouraging self-discovery. Panda Mony's latest toy line is Alter Nation was developed with hours of input from children-testers!
Match Made Coffee
Match Made Coffee is a craft coffee and gourmet cookie subscription box that goes for $19.95 with free shipping across the US. The cookies and coffees are flavor-paired like certain wines and cheeses get paired together and are designed to bring out the flavors of one another. Choose a monthly subscription and enjoy ongoing shipments of delicious coffee + cookie pairings. Pause, skip, or cancel easily at any time! Or choose a prepaid subscription for an easy way to gift this box for 3 months or 6 months to your favorite coffee + cookie lovers.
TheChefClub
TheChefClub Edition knives stay at its top performance requiring minimum maintenance. This is all possible thanks to Matrix powder steel's ultra hardness, high yield strength, and resistance to high temperature & humidity. Crafted without pesky corners or crevices to trap bacteria, the smooth finish makes it easy to remove stains and harmful bacteria, while the Titanium coating prevents odors and rust. A simple rinse after each use will give the blade a thorough cleanse.
Hatchimals WOW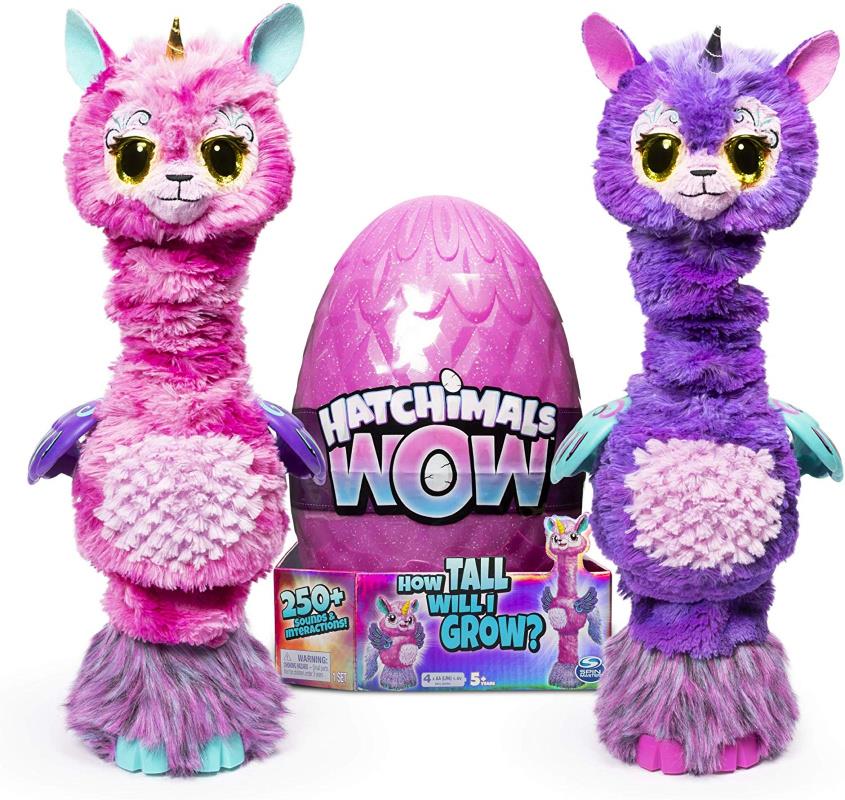 You've never hatched like this before! Hatchimals WOW is a larger than life adorable Llalacorn (part llama, part unicorn) and she can't wait to meet you! Inside the largest and first-ever re-hatchable Hatchimals egg. Hatch a pink or purple Llalacorn that can express her emotions through movement. She can magically grow up to 32-inches tall and shrink down on her own! With over 250 sounds and interactions, uncover the unique personality of your Hatchimals WOW as you play with her.
Jumbo Travel Activity Pack
Make those hours inside a plane, train, or car part of your holiday with the Jumbo Travel Activity Pack. Relax as your child gets busy crafting, plays board games, engages in sublime sensory activities, and creative coloring. Premium quality zip lock bags separate the items into 4 kits, making it easy for your kids to play and create with one kit, pack it up and move to the next. By the end of your long flight, your child will be happy to have had fun the whole time, and you can give yourself a secret high five for being able to relax while they were learning.
RylieCakes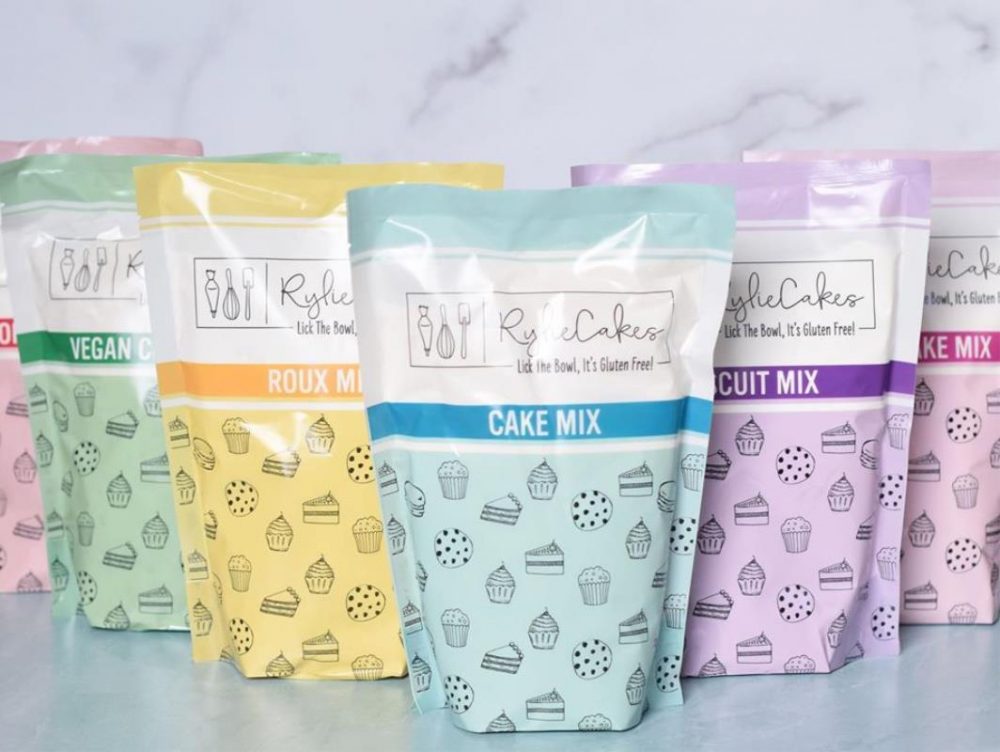 At RylieCakes, they are passionate about providing the ultimate gluten-free experience in your home kitchen. Through their exceptional flour blends and unfussy recipes, they strive to make cooking and baking not only enjoyable again but absolutely, downright rich and delicious. For starters, they offer a set of 6 easy to use, all non-GMO, gluten-free flour blends to make baking at home fun, fuss-free, and fricken' delicious.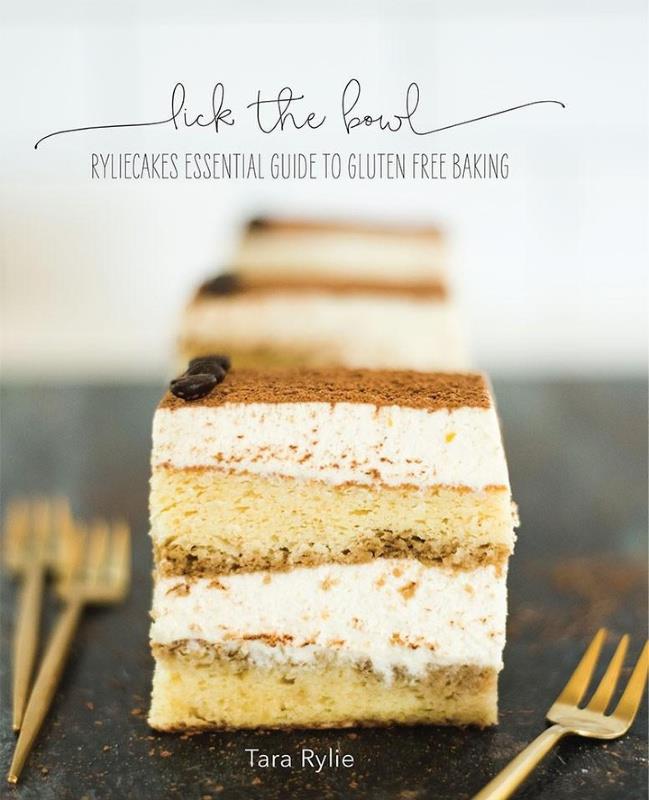 They also offer a stunning cookbook to pair with the flour blends featuring 70 mouthwatering and timeless GF recipes. The recipes are not limited to GF but also include peanut-free, nut-free, soy-free, dairy-free, and a few Vegan options. The book is made from 100% recycled paper and the blends are sold in 100% biodegradable pouches so you can treat your loved ones and treat plant earth.
Innovia Paper Towel Dispenser
With one hand, you quickly reach for a paper towel and end up unwinding half the roll. It's frustrating! It's wasteful! It's untidy! But, fortunately, it never has to happen again! The Innovia® Paper Towel Dispenser makes kitchen clean-up easier than ever. With just the wave of your hand, it dispenses paper towels on-demand, just like the automatic paper towel dispensers you see in public restrooms. The Innovia dispenser is compatible with most household paper towel brands, is available in a variety of colors, and comes in both countertop and undercabinet models.
Bodyography's Crystal Glide Liquid Eyeshadow
Bodyography's Crystal Glide Liquid Eyeshadow is a weightless, yet intensely-playful, long-lasting liquid eye shadow that will saturate your lids in liquid-chrome shine for up to 24 hours! Infused with pure color pigments and crystal chrome pearls, this innovative technology delivers vibrant intense color for a buildable, no-feel finish. For any look, you're trying to create we've got the perfect shade for you with six different options to choose from Citrene, Garnet, Moonstone, Rose Quartz, Ruby and Smoky Topaz!
TCM Wine Club
Uncork the fun of movies and wine with a membership to the TCM Wine Club! Every quarterly shipment brings outstanding, limited-production wines from around the world, along with collectible movie-themed wines like our exclusive White Christmas Cabernet Sauvignon. In addition, anyone who becomes a member of the club will have access to a special TCM 25th Anniversary Prosecco. Whether enjoyed at home or at the next movie gathering, the wines you gift will be the perfect complement to everyone's favorite films on TCM.
Ghirardelli Peppermint Bark
Looking for what to take to holiday parties, for gifts and stocking stuffers? Ghirardelli Peppermint Bark is loved by consumers and "Makes the Holidays a Bite Better" because of its iconic packaging and irresistible seasonal flavor that symbolize the festive season. This is the premium chocolate of choice for the holidays, is a combination of intense, slow-melting milk chocolate on the bottom and a layer of white chocolate that is sprinkled with refreshing festive peppermint.
Simplily Co.
Simplily Co. is a southern California-based boutique manufacturer that specializes in designing practical, well-engineered (and stylish) travel bags and accessories for women. The products anticipate and solve space, organization, and weight concerns unique to female travelers. The company offers a number of selections like their Falcon Keeper Travel Hanging Organizer Bag. This bag is stylish, fashionable, compact and sturdy. Made from easy to clean materials such as polyester, cotton, and vinyl (pockets). No mesh means you will not have to throw out the bag when it rips.