Hilliards Chocolates Has Yummy Treats For Mother's Day
What do you get when you mix chocolate, gummy bears, and champagne? By mixing those three yummy ingredients, you will get a great Mother's Day gift! Hilliards Chocolates has a wonderful assortment of goodies for any loved one. I was able to taste the Chocolate Champagne Gummy Bears, and I'm telling you that they are so great. Imagine dipping chocolate in something sweet, and then having a rush of pink champagne flood your mouth. Amazing right?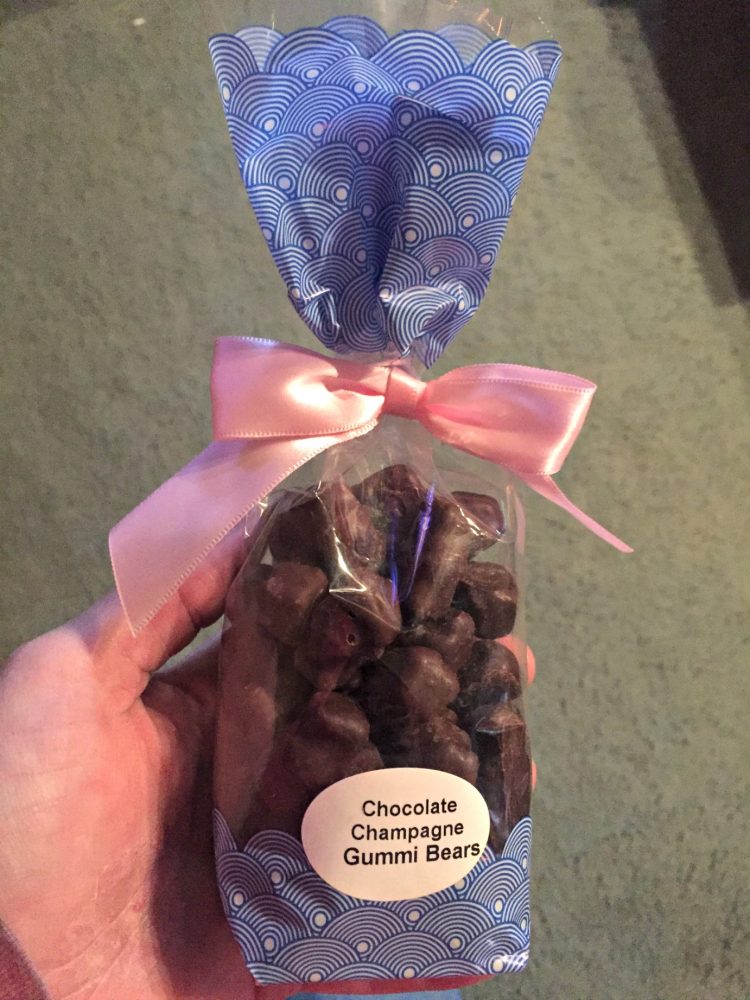 They look like simple, chocolate gummy bears, but the surprise is inside! When you chew them, you will be so excited to taste all of the flavors mixed together. These sweet little guys come in a cute package with a pink ribbon on it, so you won't have to wrap it at all. Mother's Day will be easy this year!
Do you have a person in mind that doesn't like chocolate? Well, they have many other goodies to choose from. I can't imagine not liking chocolate, but that is just me. My Mom is lucky, she saw these come in the mail so I had to give them to her early. Needless to say, she was very happy. Believe it or not, she is not very big on chocolate but she ended up loving these. Hopefully, my kids will listen to my "hints" I've given them. I want some of these for myself!
You would think that mixing all of those ingredients might make the bears too sweet, but I swear, they are not. Somehow, it all makes a great tasting treat. Whatever they are doing…it works! So, instead of getting her flowers this year, try something a little different. They also have truffles, fudge, nuts and snacks, and so much more. There really is something for everyone.
If your loved one has a craving for something sweet and salty, you need to check out Hilliards Chocolates. Mother's Day is coming up pretty quickly, but you could buy something to simply say "I love you" on any day. Imagine how happy she would be to receive something from Hilliards Chocolates. I know if I got something, it would certainly make my day…or month!
I hope you decide to check out the gummy bears, or any of the other treats they have! You won't regret it.
Connect with Hilliards Chocolates/ Facebook/ Twitter/ Instagram/ Pinterest/