Hide and Seek is a classic. Kids of all ages spend hours of their childhood playing this game. Identity Games has made it better, and Elmo has made it even more fun.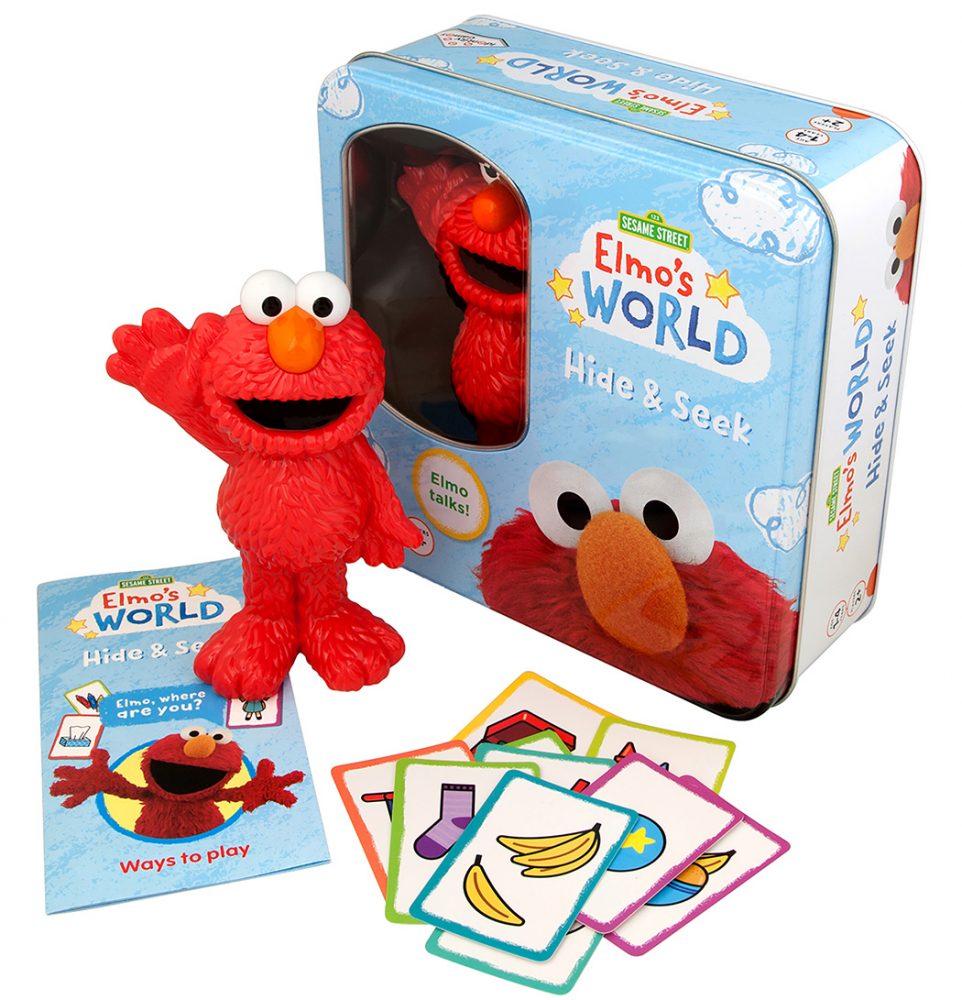 Hide and Seek Just Became More Fun Thanks to Elmo
If you've ever played Hide and Seek with your kids, chances are you were forgotten when their minds wandered to the next toy that caught their eye. Gone are the days with squashing yourself into the perfect hiding spot. Now Elmo hides, and your child finds him with Elmo's World Hide and Seek.
Different levels of game play for ages six months and up
Even babies can have fun with Elmo's World Hide and Seek. In the Peek a Boo mode, you can hide him under a toy or a blanket, and with the sound on, babies are guided to him by his voice.
Level two is great for toddlers. Hide Elmo in the room while the child closes their eyes. Elmo will shout out hints so your child can find him by his voice.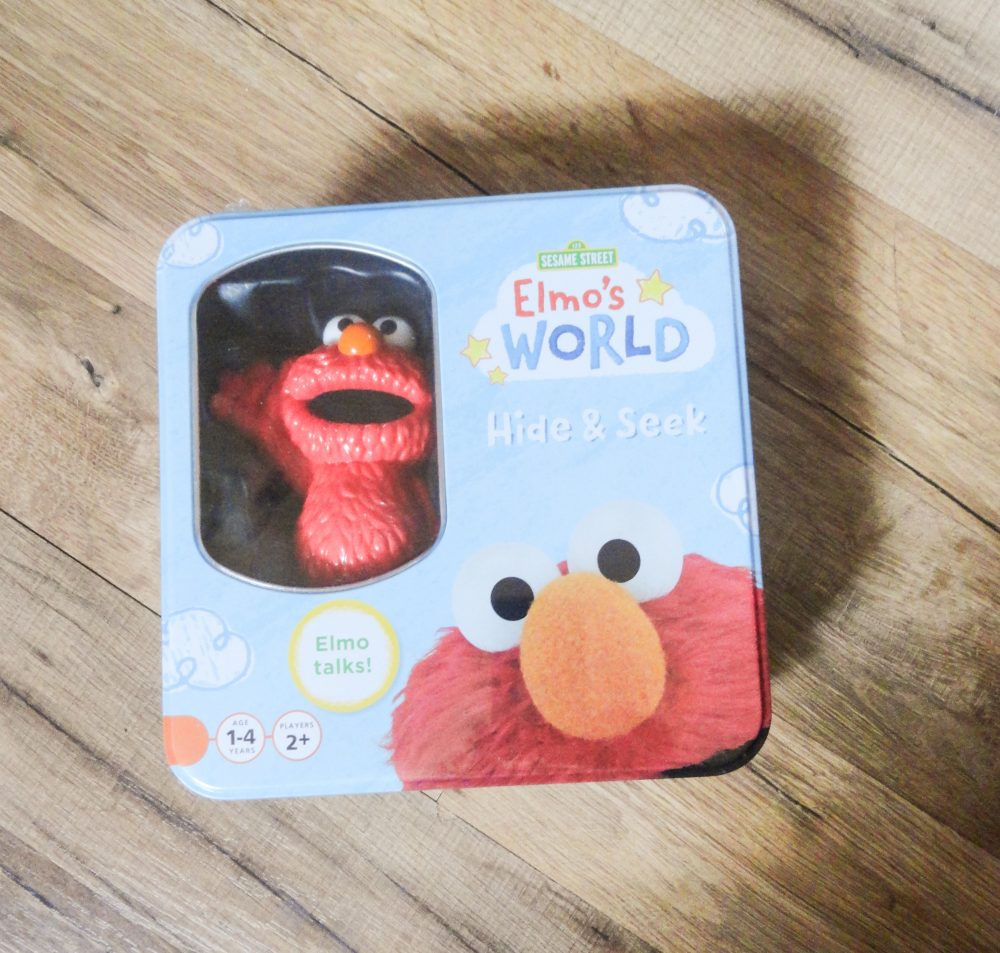 Level three uses the game cards and Elmo. You choose three cards and have your preschooler close their eyes and count to ten while you hide Elmo in one of three places indicated on the cards. Turn the cards over and have your child begin to seek. You can do it with the sound on to help your child find Elmo, or to make it a bit harder, turn the sound off.
Sturdy, cute and talkative
Elmo's World Hide and Seek is so cute. The game set includes a sturdy Elmo doll that talks. He says things like "Elmo is not hiding there," "Elmo is here," "Elmo's here, yay!" and so on. It also comes with twenty-four location cards, and rules, all in a nice tin box. Little ones are going to love this updated and precious version of Hide and Seek. Everyone's favorite red monster adds a touch of whimsy to this classic game.
To see other games from Identity Games, head to their website. Get social via Facebook, Twitter, and Instagram.
I received this product to facilitate my post. All opinions are my own!