Oh How Kids Can Learn By Building A GeoSmart Flip Bot
So, if you're anything like me, I had no idea what STEM education or learning was all about. It stands for Science, Technology, Engineering, and Mathematics. When they play with a GeoSmart Flip Bot they will actually be learning while playing and having fun. I love tricking kids into thinking that we got them a toy, but in reality, it's an educational experience. That's why we're the adults, right? This flip bot is so much fun, my granddaughter had a blast with it.
Parents, if you want to give your children something they won't get bored with, the flip bot is perfect! Not only can you build a small car-robot that flips, but you can also build many different forms of it. My granddaughter and I built two different kinds of flip bots. The first one was a small version and the next was a little more courageous. The GeoSmart flip bot does exactly what it says, it flips! When you use the remote to control it, you can flip it up onto the second set of wheels. It's so much fun to run it over books and rugs. It's actually a lot more rugged and durable than I originally thought it would be. However, if it falls from a table, it will come apart! We learned that the hard way.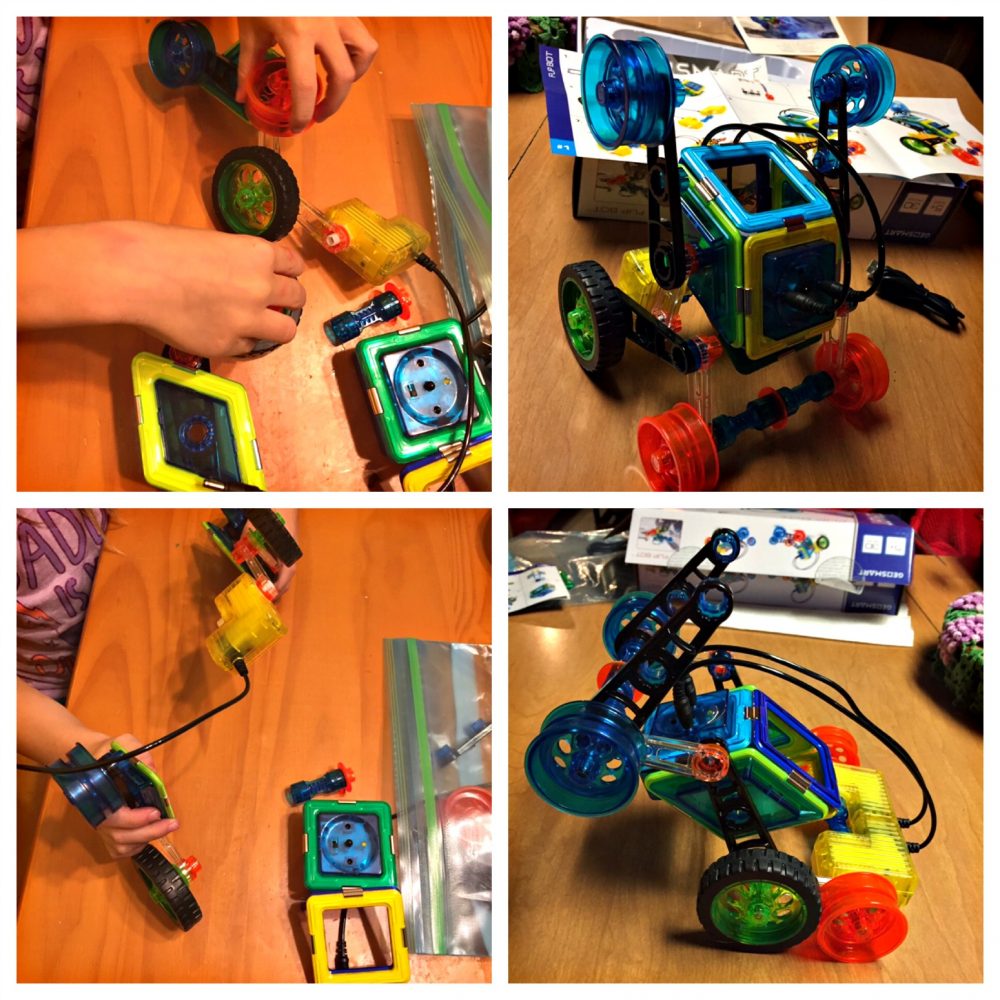 Upon opening the box, I was a little worried that my granddaughter, who is 6 years old, wouldn't be able to build this. It looked complicated. I was wrong! The pieces go together easily (there are even magnet pieces) and the instructions are easy to follow, even for her. The wonderful thing is that they don't have to follow instructions, they can actually build their own version of the flip bot. The motor has a rechargeable battery, which is great! When a child uses their imagination, the sky's the limit. It's a great thing to watch too. Instead of staring at Youtube, they are using their brains to build.
The GeoSmart Flip Bot is for ages 5 and up and can be purchased on Amazon, or you can click on the links.
Connect with GeoSmart (on Amazon)/ GeoSmart website/ Facebook/ Twitter/ Instagram/