When I first was introduced to FLO (centuries ago..hehe), I was lost and had no idea what to do. My mom was very young and busy, so I didn't get much support there or at school. At school, they would hand you a tampon- umm no idea what to do with that so in the garbage it went. I would just stuff a bunch of toilet paper or paper towels down there and hope for the best. My mom, she used tampons and wouldn't buy pads, so I was out of luck. No way was I going to do that to my daughter!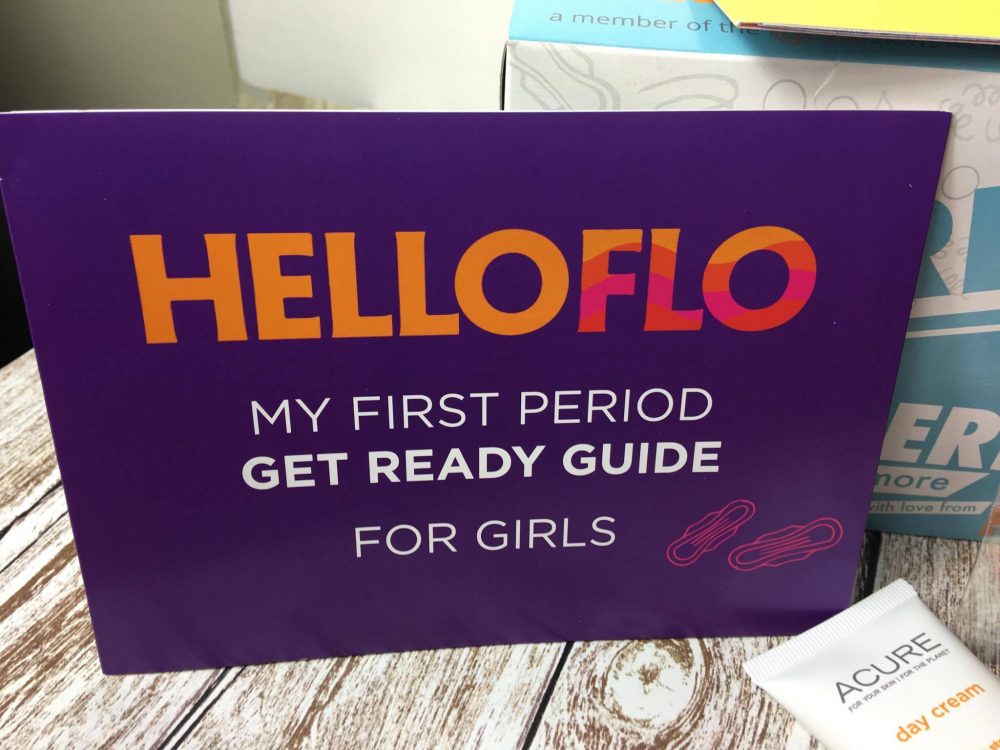 My daughter was introduced to Flo just recently, and it has been a journey, but I'm so happy I was there for her. No paper towels for her! But now we are dealing with BACK TO SCHOOL, and she is scared. She is still trying to get used to "the thing" – that is what she wants me to call it, OKAY. Maybe down the road, she will feel comfortable about using another name but for now, that is what we are calling it.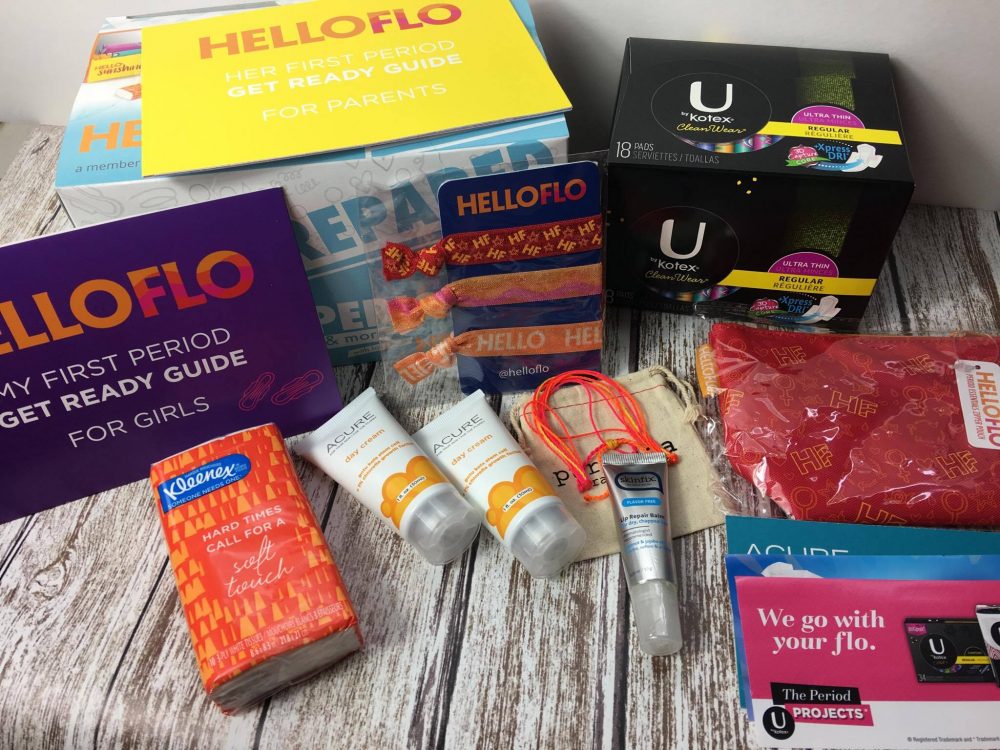 I want her to feel comfortable at school, so I was looking into HelloFlo's First Period Kit. This exclusive care package has all the period essentials she will need for school. The HelloFlo First Period Kit includes informational guides for girls and parents written by a puberty expert, a full-sized box of U by Kotex® Cleanwear Pads, fun and discrete zipper pouch, limited edition magnetic locker mirror (with a pocket for period essentials), facial cleanser, colorful bracelet, no-tug ribbon hair ties, tissues, and lip balm. Every girl should have one!
We love the U by Kotex pads because they help stop leaks and are in a very cool packaging- her reasons. My daughter is super scared that her pads will leak, and everyone at school will know she is having her period. I reminded her that the U by Kotex® pads have a special technology for fast absorption to help stop leaks! So no one will know. She needed to hear it from me that it will be okay.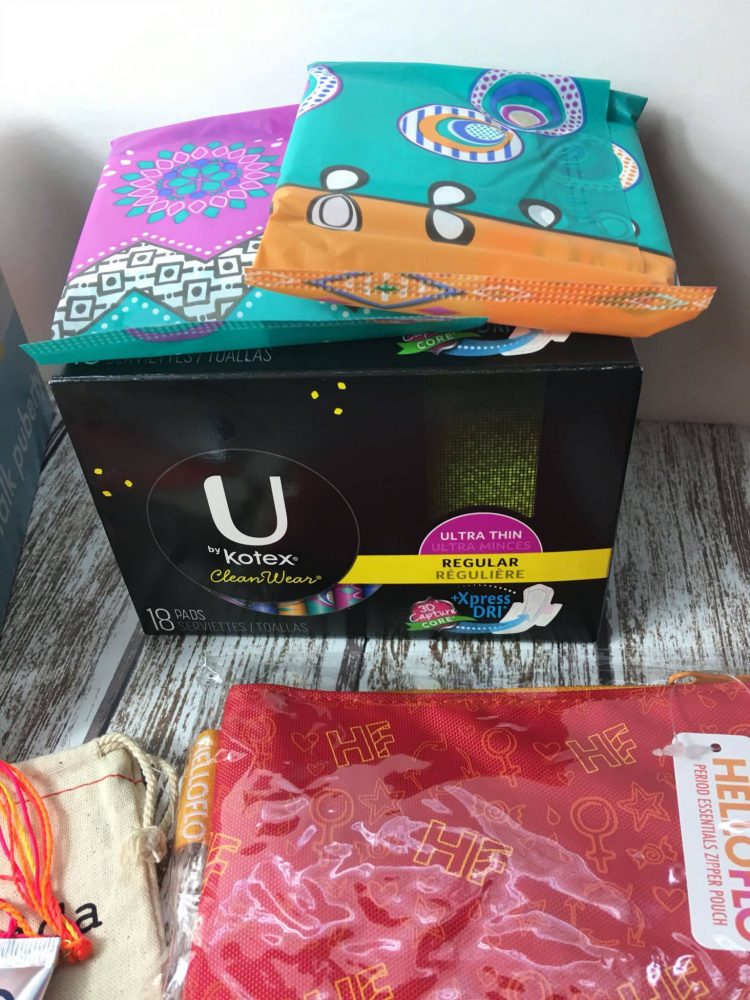 Please mom be there for your daughters during this time, and I'm so happy I can be there for my mine!