The holidays have come and gone. Well, at least for a little bit. We just finished Christmas and New Year's Day. Now comes Valentine's Day, Easter, Mother's Day, Father's Day and so on. With most holidays, people tend to feast on something special—usually food that is high in calories, unhealthy, and definitely yummy! However, yummy food doesn't necessarily have to be unhealthy. This past holiday season, I had the opportunity to try some healthier foods from Explore Cuisine and Carrington Farms.
Explore Cuisine
We made a turkey for Christmas dinner. The next few days we had a ton of leftover turkey. Well, I was sent Explore Cuisine's Organic Edamame and Mung Bean Fettuccine and their Organic Green Lentil Lasagne noodles. So, I utilized the turkey and fettuccine to make my own version of turkey tetrazzini. The fettuccine was amazing, and I felt a lot less guilty eating it (compared to if I had used regular fettucine made from white flour). Explore Cuisine's Organic Edamame and Mung Bean Fettuccine tastes a lot like regular fettuccine, but with a little bit of a bean taste. The bean taste was definitely not that noticeable, especially once the pasta was incorporated into the tetrazzini dish. My favorite part about it was the texture; it was kind of delicate but hearty (if that makes sense). And the best part was that my family couldn't tell I had used healthier pasta! What's also amazing about this pasta is that the only ingredients are organic edamame beans and organic mung beans! That is it!! I was impressed. This is definitely a pasta I will buy again.
Then there is also Explore Cuisine's Organic Green Lentil Lasagne noodles, which are made only from organic green lentil flour, organic green pea flour, and organic brown rice flour. They have 11g of protein per serving and are gluten free. They would be perfect for making a veggie lasagne!! In fact, here is a link to their recipe for vegetable lasagne: Green Lentil Vegetable Lasagne for Two. What I love about this recipe is that it has a prep time of 20 minutes and a cook time of 20 minutes; so it's ready in a relatively short amount of time. And, it looks delicious!!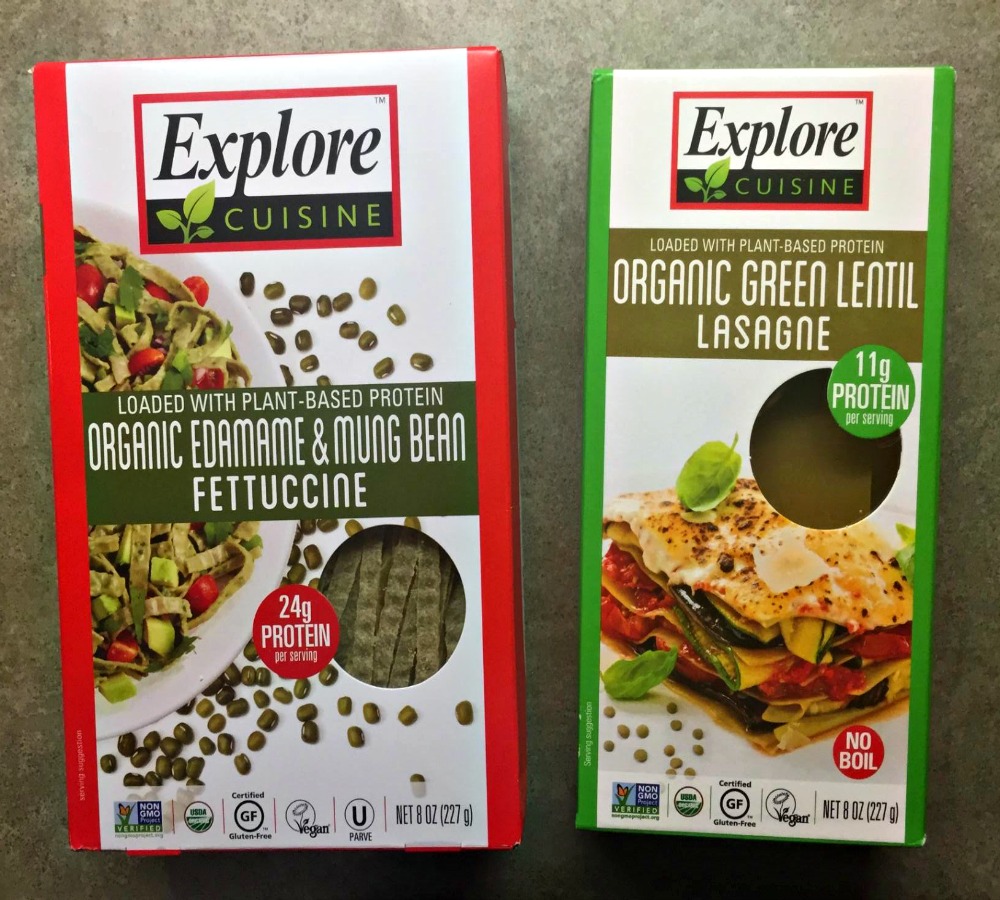 Connect with Explore Cuisine:
Website | Facebook | Twitter | Instagram | Pinterest
Carrington Farms
I also received Carrington Farms' Coconut Cooking Oil in garlic flavor. What I love about this oil is that, unlike many other coconut oils, this oil stays in liquid form at room temperature. And, according to the Carrington Farms' website, their Coconut Oil (garlic flavor) also is "naturally rich in Medium Chain Triglycerides (MCT) which is efficiently utilized by the body for energy production and helps aid in calorie burning. (It's also) all natural, gluten free, hexane free, NON-GMO, free of hydrogenated and trans fats and comes in a BPA-free bottle."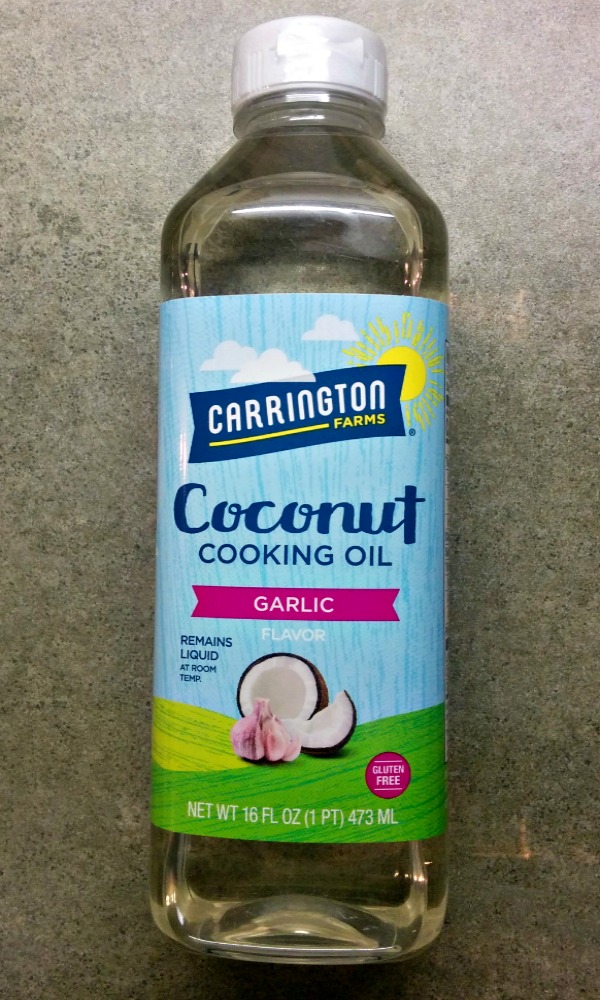 To try this oil, I actually simply toasted a piece of sourdough bread and then dipped it in Carrington Farms' Coconut Oil (with a little but of salt sprinkled in it). The result? It was delicious! It tasted like garlic bread and I made it in less than a minute.
Connect with Carrington Farms:
Website | Facebook | Twitter | Instagram | Pinterest
Both companies' websites have numerous fun recipes which are worth checking out, especially if you're trying to eat healthier. I highly recommend the pasta and coconut oil! They are some great alternatives (to regular pasta and oil) that I think you won't want to pass up!