This is a sponsored post. However, it reflects my opinions.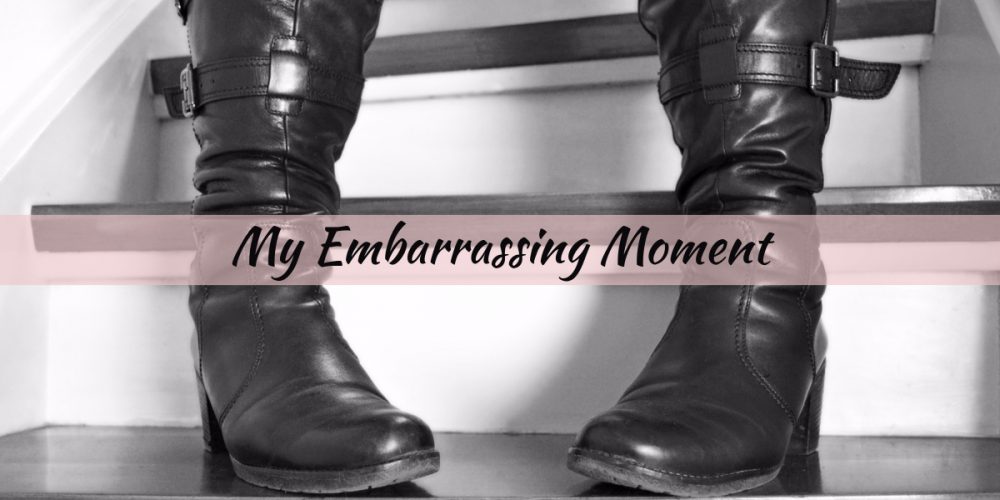 One day I was out with friends, and we were at a coffee shop with our kids. We were all sharing stories about motherhood; you know us moms do that! One of my friends told this hilarious story about her husband "babysitting" (his words not ours) the baby and how hard it was. We all laughed so hard because first, he called it babysitting and second on how hard it is taking care of a baby was….yes it is and guess what we do it every day! I kept on laughing because it reminded me of my husband and low and behold I peed my pants right there in the coffee shop. I even got the chair all wet, my pants were soaked, and the looks I got was horrifying! That was probably my most embarrassing moment in my life. I still won't ever go to that coffee shop! iI you have incontinence you know peeing your pants can be one of the most embarrassing experiences of your life. Having something like these incontinence pads for men can really help you out.
I'm grown woman; I should not be peeing my pants just because I laughed too hard! Well, it didn't stop there, when I coughed, sneezed, and even exercised I would have a little accident here and there. Nothing like the coffee shop incident but still enough to be very irritating. I thank my 3 kids for this peeing problem, but I guess they are worth it!
My friend told me about a product; Poise ® Impressa ® Bladder Supports that prevents leaks before they happen. Hot damn…so on my next Walmart trip I went ahead and grabbed me a box of the Poise ® Impressa ®.
I was super happy they weren't PADS…pads are annoying plus I feel like I have a diaper on. I guess if I'm going to pee my pants a diaper is needed but NO with the Poise ® Impressa ® it is shaped and works like a tampon.
By the way, at first, I looked where the pads and tampons were and couldn't locate but just down a little bit- LOOK FOR THE INCONTINENCE SIGN, and you will find the Poise ® products.
Plus Poise ® Impressa ® is not used to absorb the pee when you have accidents it is to PREVENT leaks. The Poise ® Impressa ® lifts up the bladder and provides support when there is a sudden urge to pee, like when you laugh, sneeze, or a cough.
KTOT has a special COUPON for our readers that will get you $4.00 back on the Poise ® Impressa ® Incontinence Bladder Support Packs. Now, these packs have 3 sizes, so you need to make sure you get the correct size.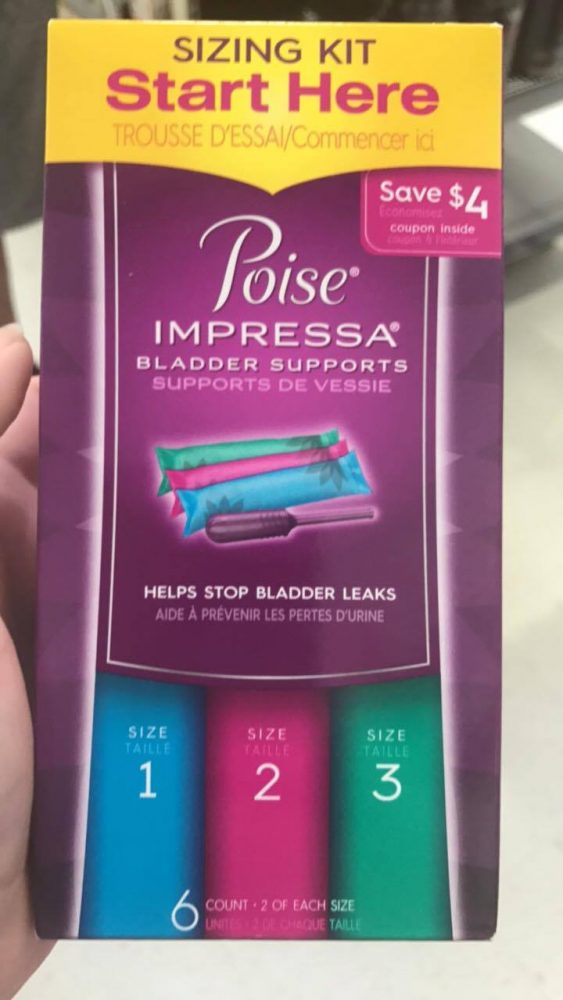 Not everyone is designed the same, so we have a TIP for you…grab the Poise ® Impressa ® Sizing Kit before buying the full pack. You might get the wrong size, and then it won't work, so that was a waste of money! When you get the sizing kit, it comes in 3 different sizes to try out and see which one fits the best. We also have a COUPON for the sizing kit for you to get $2.50 back.
Also, remember you can buy ONLINE TOO at Walmart.com!
See Tips and Money Back; we are here for you!
So stop wearing those pads and LIVE PAD FREE! I am and loving it. One other feature I like is I can wear the Impressa up to 12 hours. The Poise ® Impressa ® comfortably stops leaks so we can keep going all day and keep our focus on what is important, like kids, work, and dinner. I don't have the time or the patience to deal with a leaky bladder! No more hiding from friends when they want to hang out. I can feel good about my situation and no more excuses.
If you live like I used to, being scared, you might pee your pants with a sneeze or a cough then make sure you print out the Poise ® Impressa ® Bladder Support coupon, or if it is your first time, then the Poise ® Impressa ® Sizing Kit coupon then head to your local Walmart.