This post was sponsored by the Hass Avocado Board as part of an Influencer Activation for Influence Central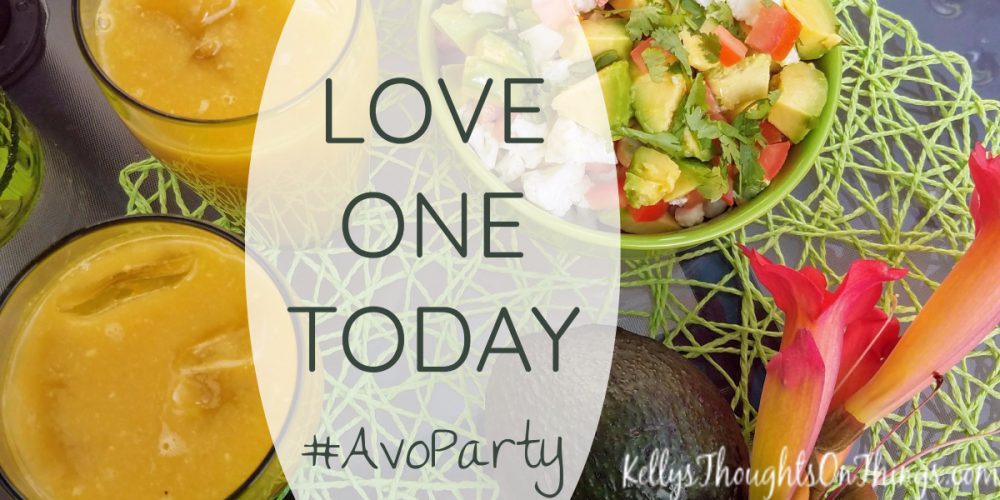 I'm going to be very honest here…my family doesn't eat Avocados. Not because they don't like them but more that I don't use them or buy them. When the kids were babies yes I would give them cut up avocados for their food, but that is it. I'm not a big veggie lover, so I have not introduced my family to new ways to eat avocados besides being in a salad or guacamole that they would eat outside of the house. I'm not anti-avocado it's just I had no idea what to do or how to incorporate them into meals or even the desire to learn I guess. When we received this opportunity to showcase Avocado recipes on the blog I knew I wanted to step out of my comfort zone and do it!

When I was talking to a friend about throwing the Avocado party, she started laughing because she was the one who taught me how to cut an avocado. When she reminded me of my lack of Avocado knowledge I knew I had to do some research on how to buy, cut, and store avocados. After doing the research, I'm kicking myself because I have been depriving my family of GOOD FAT food. Naturally good fats are an essential part of a healthy diet. As a family, we have been trying to eat healthier the past year, so this is the perfect time to introduce Avocado which is sodium, cholesterol and sugar-free. My kids were amazed that is also a FRUIT. One-third of an avocado has 80 calories and contributes nearly 20 vitamins and minerals, which amazes me!
I found out that according to a survey by Fresh Avocados – Love One Today®, over 75% of the fat in avocados is unsaturated (monounsaturated and polyunsaturated fats), making them a great substitute for foods high in saturated fat. So that means that this fruit is very versatile and I can replace the bad fats for Avocado. Instead of using butter or even peanut butter on morning toast, mash up some avocado on the toast, and then you have filling breakfast. Back to school is right around the corner and the kids already told me YES on Avocado on toast. Plus if we want a bit more creaminess in our smoothies all we need to do is add in avocado and also we will get more of our daily vitamins and minerals. I didn't even know I could sub avocado for butter while we are baking during the holidays! I'm just in awe of all the ways avocado can help this family get healthier.
In the same survey by Fresh Avocados – Love One Today®, 53% of consumers are currently dieting, but only 30% are eating several servings of fruits and vegetables daily. I believe that because I'm always on a diet and I never get all my servings in, it's like I'm a kid fighting my mom to eat my fruit and vegetables. I need to be a better example to my children. It's my job as a parent to build their foundation in life and giving them the skills to eat healthily is important.
So with all that information, I started to prepare for my party. I was sent t-shirts and recipes cards, so I went and got other goodie bag stuff. Decided on the recipes I was going to make and went shopping. Found perfect Hass Avocados at my local super market.
For my avocado tasting party I chose an appetizer, drink, and dessert. We all know avocados taste good on salads so I wanted to share with my family recipes that we can make in 20 minutes or less and different than what we usually eat.
Agua Fresca De Aguacate
What a refreshing and simple drink, this is 100% fruit drink contains no added sugar (unless you wanted to). This drink was so easy to make. We put everything in the blender, and within 10 minutes we were drinking this tasty drink. Perfect summer drink too! See RECIPE HERE
Vegan Avocado Ceviche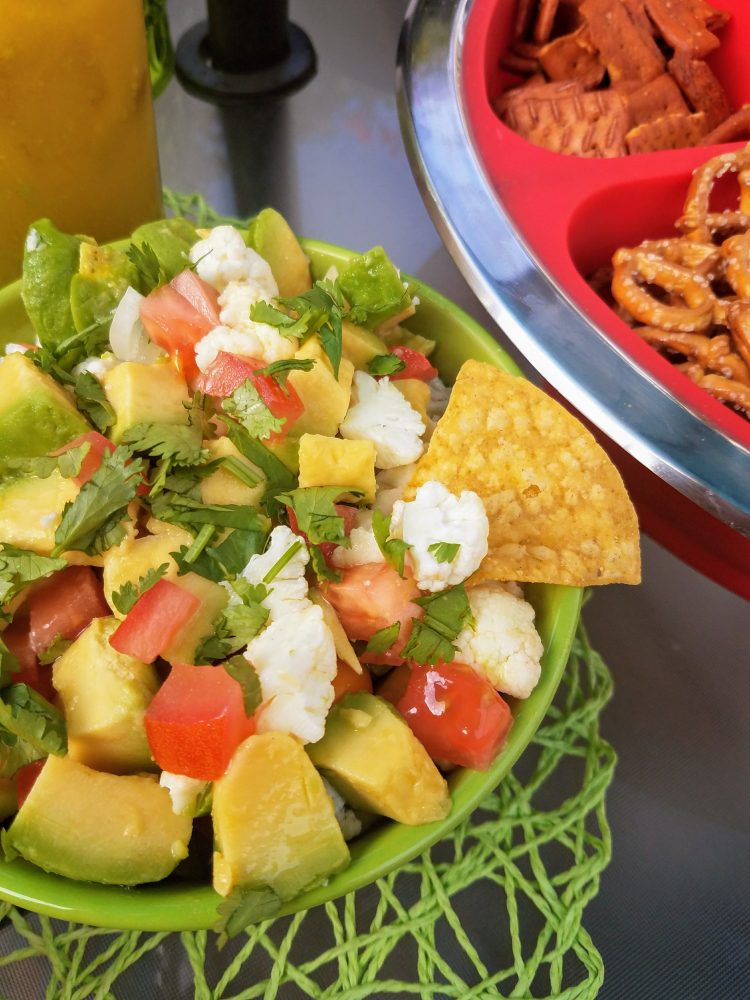 This recipe was the HIT of the party. Everyone had their chips dipping going on plus later in the evening we used the rest of the ceviche on top of our salad. This dish was so tasty and so quick to make. See recipe HERE.
Vegan Avocado Chocolate Chia Pudding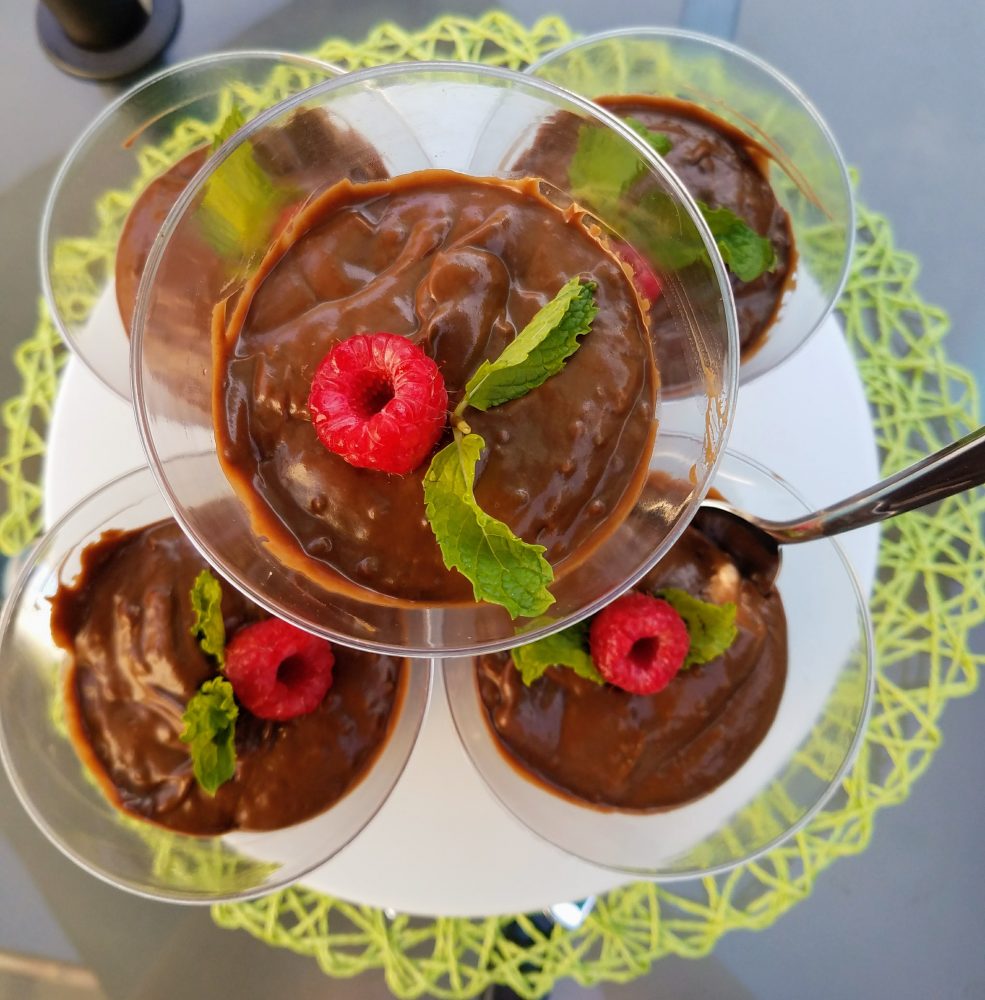 Now, this pudding was fun to make plus it took less than 30 minutes! It was so rich and creamy but with a chocolate bite! My daughter helped me make this and was a bit concerned about the chia seeds, but it worked out just fine. By the time it was ready (3 hrs to chill) we were craving this sweet dessert! Topped with a raspberry and mint but my kids put whip cream on it too! Get recipe right HERE.
After the party, we discussed that we are going to start adding avocados more into our diet and enjoy other recipes from Love One Today!
So if you're not on the Avocado train you need to be! Let us know what your favorite dish is to make with Avocados!