Halloween goodies are not just for kids, moms like goodies too! Yes, it's that time of year again that everyone starts looking for HALLOWEEN stuff like costumes, candy, home decor and items that help out on HALLOWEEN NIGHT! Well, guess what we have just those items and more. Make sure you check out our HALLOWEEN GUIDE, too. Below we have some cool products that are not the norm on Halloween but sure do come in handy plus Mom approved!
TREATS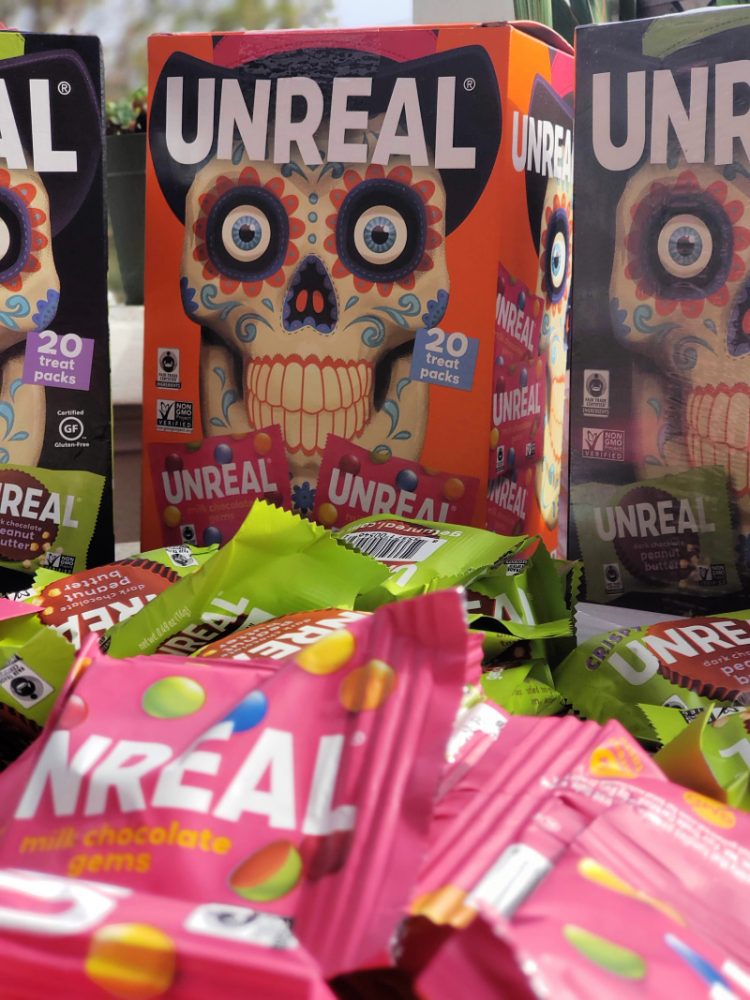 Are you tired of the same ole candy that everyone else gives out on Halloween? We are.. so when we got to try out UNREAL's limited-edition Halloween packs we got super excited. The MOM in me was excited and the kids well they were like HEALTHY TREATS…UGH! BUT wait after they tried them I had to hide them for Halloween. They loved the candies!
UNREAL milk chocolate gems and dark chocolate crispy peanut butter cups are made with organic ingredients, have less sugar than leading conventional brands and don't contain high fructose corn syrup, artificial dyes or preservatives. I know some moms have smiles on their faces right now so please check out UNREAL and all the yummy goodies they have going on- ALL YEAR LONG! Get UNREAL delivered to right to your doorstep! Also if the kids don't eat all these snacks, I know some moms who would love to get their hands on UNREAL candies.
Smile. Share. Snack. Repeat.
---
ACCESSORIES
The Scarf Studio
When I think of Halloween, I think of the fall months, and so I wear stuff that can be considered Halloween-ish during the fall and what better way is a SCARF! Oh yeah, a SCARF. Not just any scarf either, design your own scarf. How much fun that can be, so it's not just for Halloween but all year long but I'm going to share with you my Halloween scarf because it is so darn pretty. Moms- get your kids artwork on the scarf. You can cherish this for such a long time.
Now if you live in Denver, Colorado you can go their studio to create, but everyone else can do this online. Print a scarf template, design it at home, mail it to them, and then they will turn your art into a scarf. Or you can even choose from their pre-formed scarf templates that allow you to fill in an existing pattern, or make your own design by using our blank canvas scarf template! The scarves are super soft and very beautiful.
Prices: (Think about all the reasons you need a scarf, any time of the year)
Small — 10"x 60" ($38)
Medium — 18"x 60" ($44)
Large — 26"x 72" ($52)
Pretty darn cool huh? Check out more The Scarf Studio and on FACEBOOK.
---
Gear Beast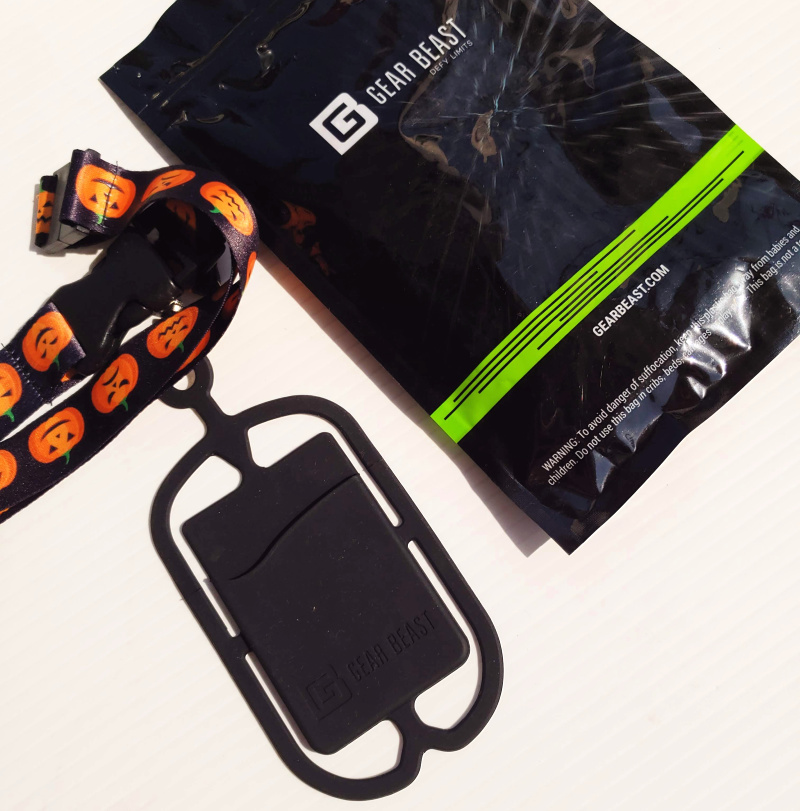 Need to be hands-free during your Halloween Night? Moms we need to be holding hands and watching all the cute costumes. So having our phones around our necks is perfect- the PHONE LANYARD that will keep your phone or wallet close by but hands-free. Phone Lanyards are also the perfect inexpensive, fun, and functional addition to a Halloween goody bag. Class party ideas! Halloween party going down at your house and you need small gifts to give out- Gear Beast has you covered.
Gear Beast has other smartphone lanyards, smartphone accessories (holiday gifts, maybe?), smartphone cases and of course we can't forget armbands/running belts. I sent this site to my wishlist for the holidays. We all have smartphones pretty much so why not get the accessories at a brand we trust and love- Gear Beast.