I know I'm not the only one who tries to figure out what their weekend plans are early. If I can figure things out, it's easier to prepare for the day itself. Well, I'll have you know that Hallmark has a wonderful surprise for us! That's right, Hallmark Movies & Mysteries Channel will be premiering a special title for us. On Sunday, Aug. 26th, Hallmark Movies & Mysteries "Garage Sale Mystery: Murder in D Minor" will premiere at 9pm/8c. Once again, we get to see the beautiful Lori Loughlin on the big screen once again folks. Which means keeping this Sunday open Is a bonified must!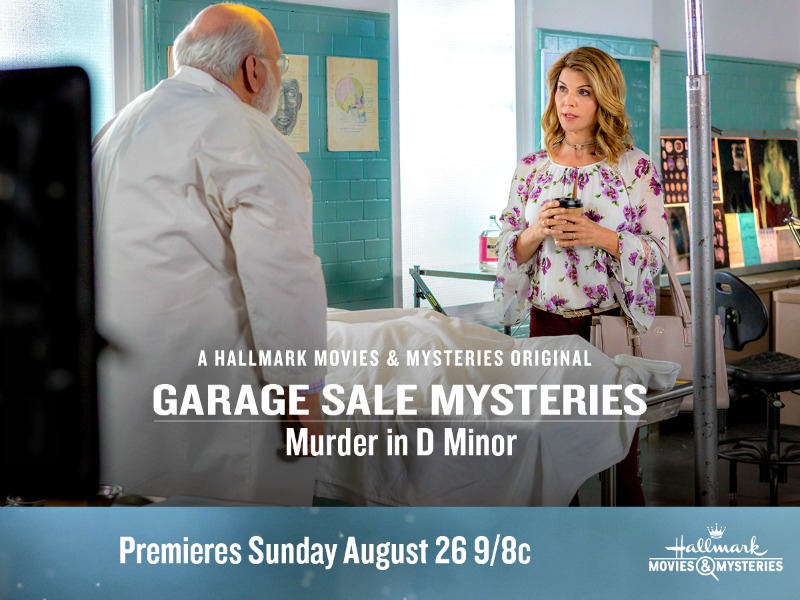 You can turn your attention to something else, but this is Lori Loughlin. For as long as I can remember she's been a wonderful actress. She has been a part of many incredible roles after all. Now, come Sunday, we'll get to see her do what she does best once again. It sounds to me like some movie day plans are in order, don't you think?
Murder In D Minor
Mysteries is a popular genre, and this is a known fact. Which is why we love seeing Lori on the Hallmark Movies & Mysteries Channel. Their movies are simply incredible and always leave you in a good place. I mean who could possibly pass up a great mystery?
Stars: Lori Loughlin and Sarah Strange
When a local art collector dies, and his expansive collection is auctioned off, garage sale guru and amateur sleuth Jennifer Shannon and business partner Dani purchase a rare piece. However, when the provenance of the entire collection comes into question, and Jenn determines that the man may have a secret stash of ill-gotten treasures hidden away, she finds herself investigating a pre-meditated murder.
Finding the perfect way to spend your Sunday doesn't even have to be a thought now. All you have to do is grab some popcorn, something to drink, and your favorite spot on the couch! After all, the Hallmark Movies & Mysteries Channel doesn't let us down.
So remember to tune in on Aug. 26th at 9pm/8c, to catch this special movie premiere.