GoodJanes Has a New Triangulated Mirror for Flawless Makeup Application
If you are anything like me, you are afraid to play with lashes and different kinds of makeup. Have you ever tried putting on your "face", but the mirror just won't work with you? I've been there a million times, until now! The Kiss My Lash Mirror by GoodJanes is a triangulated mirror that lets you see your eyes/lashes from every angle. If you get the stand in addition to the mirror, you will love the hands-free application. As a matter of fact, you can get the Kiss My Lash Bundle, which gives you a great discounted price for both the mirror and stand.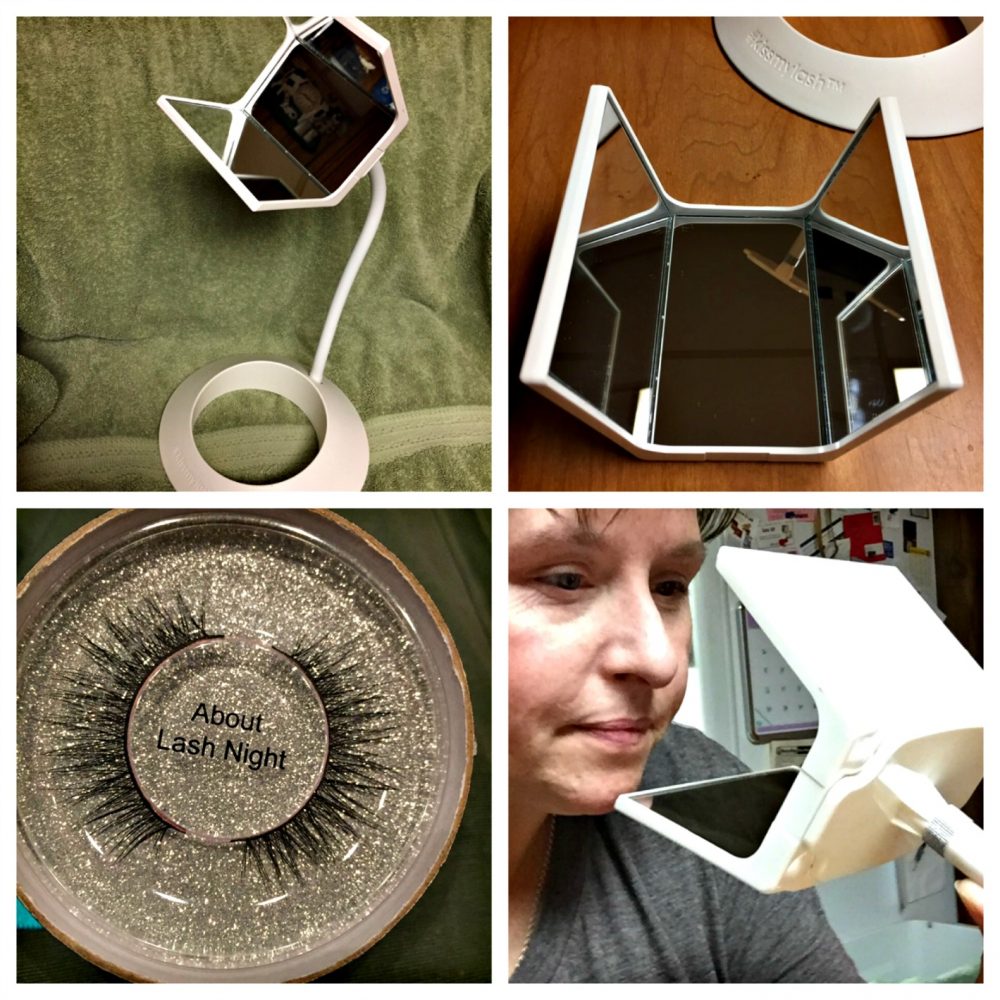 Makes For Easy Makeup Application
I have always steered clear from false eyelashes because it is so hard to apply them without a good mirror. Now I feel like a kid in a candy store. GoodJanes offers some of the most beautiful lashes I've ever seen and the best selection too. One of my favorites is called "Flirty Girl". They are soft and spaced out perfectly. I can't wait to play with my lashes!
What The Lashes Are Made of is Important
Each lash is handmade with cruelty-free, 100% mink fur that is collected from natural shedding! The lashes are stored in clear, protective trays and when used properly, the lashes can be reused up to 25 times. Instead of buying cheap lashes online or from a store, you should try GoodJanes. Who doesn't want cruelty-free, quality lashes?
Kiss My Lash Mirror
You have to see this mirror to believe it! Not only does it help with your lashes, but it's also good for flawless makeup application. Eyeliner is a breeze with this triangulated mirror, and it works for experts or newbies. If you think outside of the box a little, it could come in handy for someone other than women. I'm talking about men who dress in drag. It would make an amazing gift for them too!
Kiss My Lash Stand
This awesome stand has a sturdy base and a flexible arm. You can move the Kiss My Lash Mirror any which way you need to. The mirror is held by a strong magnet, and trust me, it doesn't move! It won't fall over or slide at all. It works perfectly with the mirror to give you a great hands-free application.
GoodJanes also offers other beauty products to go along with the mirror, stand, and lashes. You should check out their website for yourself! Imagine how happy you could make your loved one giving this as a holiday gift.
Connect with GoodJanes/ Facebook/ Twitter/ Instagram/