As someone who's worked in and around the fashion industry for a little under ten years, I have a real respect for (ahem), garments. Clothes have been an important part of my life and I just plain enjoy them. I love making sure they stay clean, smell fresh and look crisp!
In general, I use a washing machine for most laundry utilizing different cycle and setting features, but my special fabrics and delicate pieces are reserved for handwashing. I rarely use dry cleaning at all, except for my wool coats. I can't say that the handwashing process is completely enjoyable to me. And oh, it can be a process! With numerous clothing items to handwash per week, sometimes I become a bit overwhelmed. The long-term results are fantastic for fabrics though, which is why I continue to do it.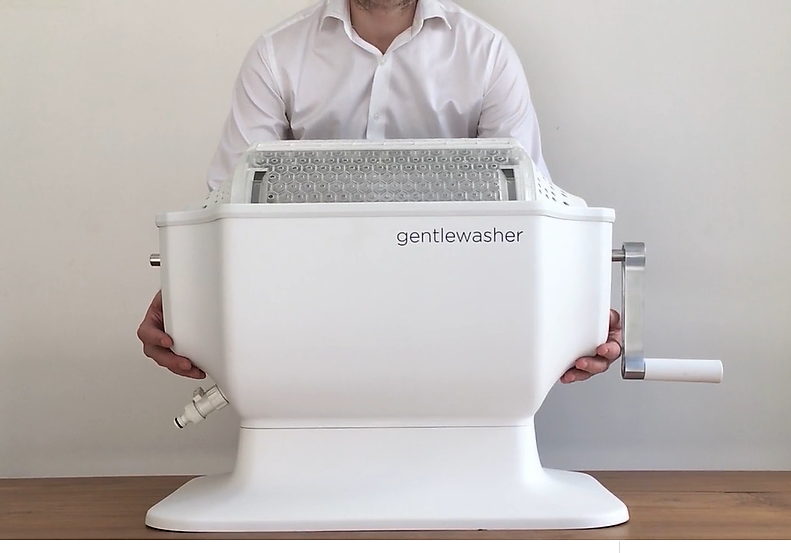 Go Green
Handwashing was as gentle as it gets, until I tried the Gentlewasher. This hand-powered and portable laundry unit washes loads in about five minutes. No lie. And they get really clean. It's also the most sustainable washing device in the world as it uses no electricity and less water than a traditional laundry unit. Reduce your carbon footprint with the Gentlewasher and experience none of the guilty feelings you would've had for washing a tiny load in a traditional electric washing machine.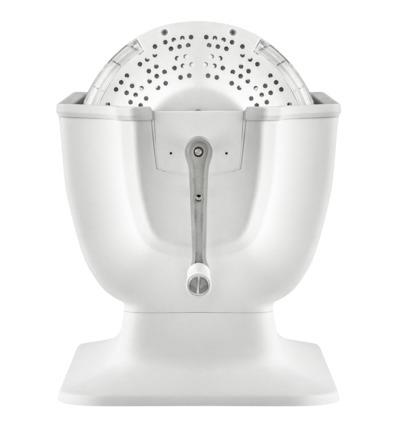 Live Lightly
One of the best things about the Gentlewasher is its compact design. Weighing about 22 pounds, it's perfect for urban living where space is at a premium, apartments, campers/RV's and mobile homes. For my next road trip, if I miraculously have extra space in the car, I'm definitely taking the Gentlewasher. All it needs to function is water and good old arm power. Hook it up to the hotel bathtub or sink faucet and the rest is history, as they say. I'm really looking forward to packing incredibly light.
Keep Your Clothes (and Gentlewasher) Forever
The Gentlewasher is motor-free, and will probably outlast a traditional electric washing machine. Even though, it's a hand-powered laundry unit, you won't have to spend hours physically handwashing your clothes. In about five minutes, I washed my load, put it through a rinse cyle, and drained the unit. All you need is half a teaspoon of detergent and presto chango, you have clean, snag-free, tear-free and rip-free garments.
If your clothes have tough stains just let them soak in the Gentlewasher for a bit. And don't worry if forgotten clothes are left in there because there's so much ventilation provided throughout. You won't have to worry about mildew stains and smells with this gem!
CONNECT WITH GENTLEWASHER: Site | Twitter | Facebook | Instagram | Vimeo | YouTube