This is the time of year that everyone from kids to adults looks forward too. Summer, the season of fun in the sun with family and friends. So much can be done during this wonderful time of year. After all, you can't have a summer vacation with a few loads of fun. Think about how bright your child's smile will be when you guys take on the outdoor scene. Although, there will be days where the heat is just too much to handle.
During those kinds of days, the kids will haul all the fun back inside. Playing with their toys, video games, and of course making you run around with them. Let's not forget about them sitting down to watch some of their favorite shows and movies. There are plenty of kids films to pick and choose from if they want something new. I have a new title that just might get them going.
No Problem Is Too Big
Believe it or not, creativity can take a child to new heights at such a young age. So, why not help influence them with a film that matter. There are quite a few kids movies that they will love that can help them be creative. One, in particular, is the Rusty Rivets!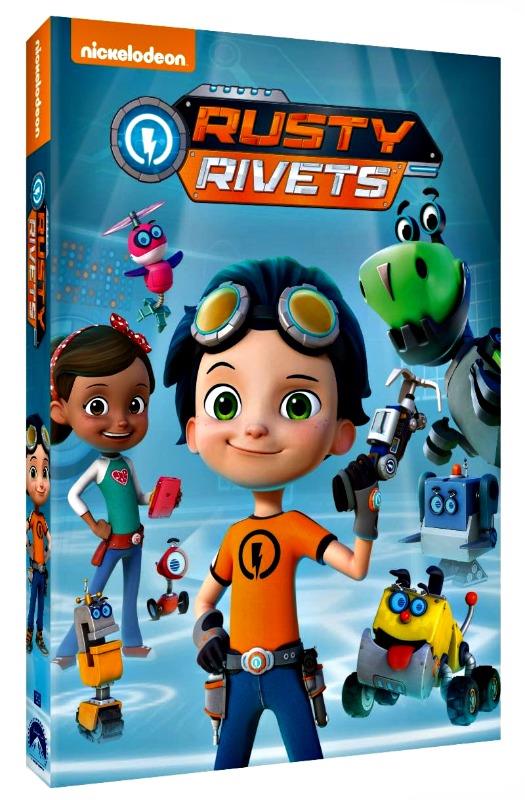 Nickelodeon's inventive 10-year-old hero has officially made his DVD debut in Rusty Rivets! This is the eight-episode collection that introduces Rusty, a creative young boy, who with the help of his imagination and incredible resourcefulness, is able to invent his way out of every jam by repurposing spare parts and found objects. Kids will be best friends with Rusty!
The collection was inspired by the DIY culture of the maker movement. Every adventure encourages preschoolers to use their creativity to solve tons of problems. Plus, the Rusty Rivets DVD will include a never-before-released PAW Patrol episode, "Pups Save a Robo-Saurus!" A couple of episode details include:
Rusty's Rex Rescue – When Liam and his stuffed dinosaur get trapped atop a tall stack of junk, Rusty, and his team design a dino-mite rescue
Rusty's Balloon Blast – After Liam hops into a giant helium balloon and floats away, Rusty and Ruby have to design a solution to bring him back down to earth
It looks like this is going to be a summer of the creative mind and problem-solving fun. So check out all of the info I have for you above.